How Long Were Kurt Cobain and Courtney Love Married and How Many Children Did They Have?
Kurt Cobain and Courtney Love were one of the most iconic celebrity couples of the 1990s. Though their relationship was plagued with controversy from the time they began dating until Cobain's suicide in 1994, which many blame Love for, the two are still consider the king and queen of the '90s alternative rock scene.
Read on below to find out more about their relationship, including when they tied the knot and how many children they had together.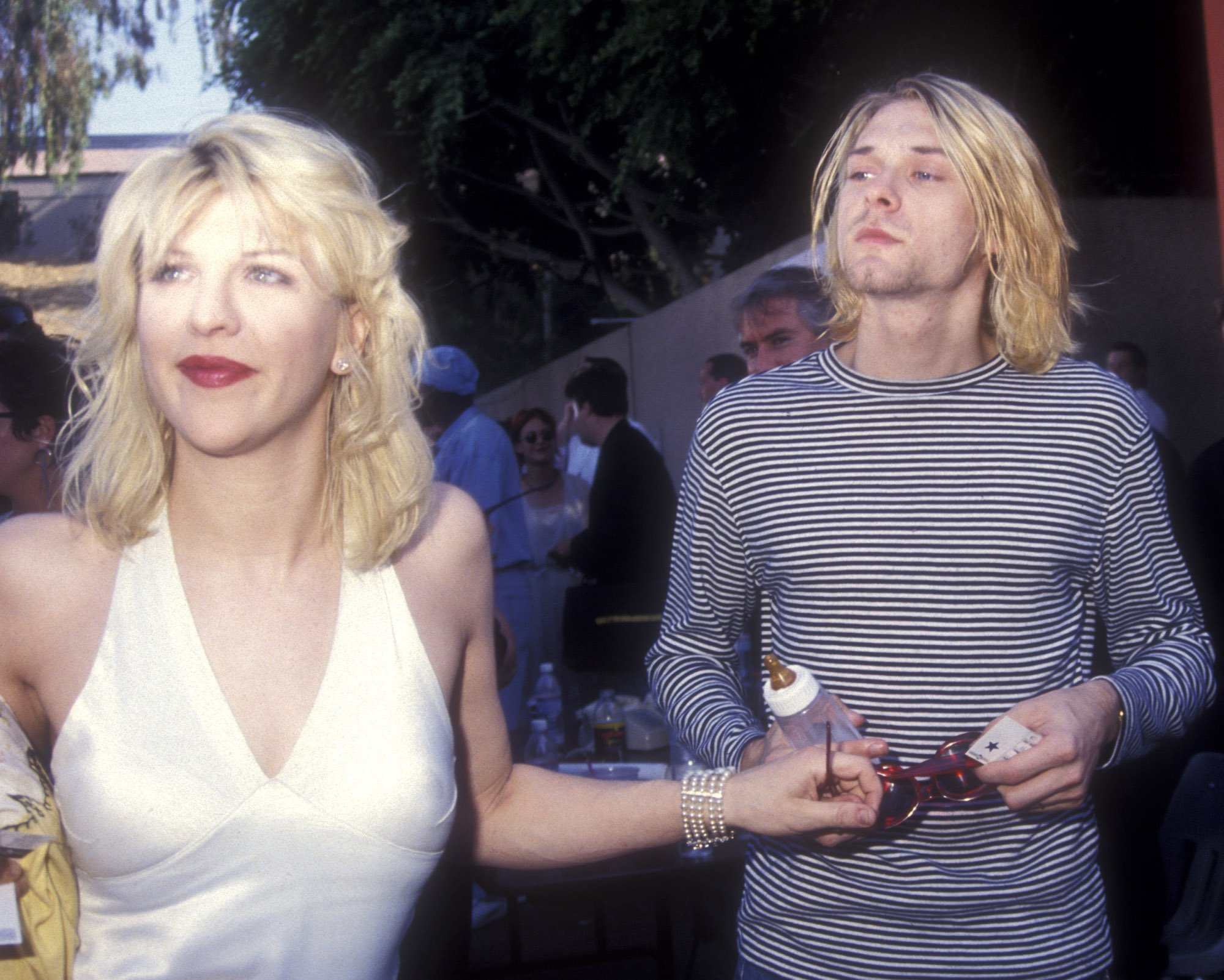 Kurt Cobain and Courtney Love married after a few months of dating
There are differing accounts of when Cobain and Love first met, but one thing's for sure, their relationship hit the ground running.
According to insiders, the pair first met in 1990. Love explained her initial reaction to Cobain during an interview, sharing that she was instantly taken with him.
"He was super-cute, but he carried himself as someone who didn't know that," Love said, per The Washington Post. "And that was part of the charm. He didn't know he was a better-looking guy than Brad Pitt."
The pair were formally introduced a year later at a concert in May 1991 and almost instantly began an intense and brief courtship.
After a few months of dating, Love and Cobain decided to exchange vows in Honolulu, Hawaii, on February 24, 1992. The bride wore a dress previously owned by Hollywood actor Frances Farmer, while Cobain wore green flannel pajamas.
After the wedding, Cobain took a few months off from touring with Nirvana. During that time, he and Love did a lot of drugs together as that's all the "Come as You Are" singer wanted to do.
"We went on a binge," Love confessed to Vanity Fair in 1992. "We did a lot of drugs. We got pills and then we went down to Alphabet City and Kurt wore a hat, I wore a hat, and we copped some dope. Then we got high and went to SNL. After that, I did heroin for a couple of months."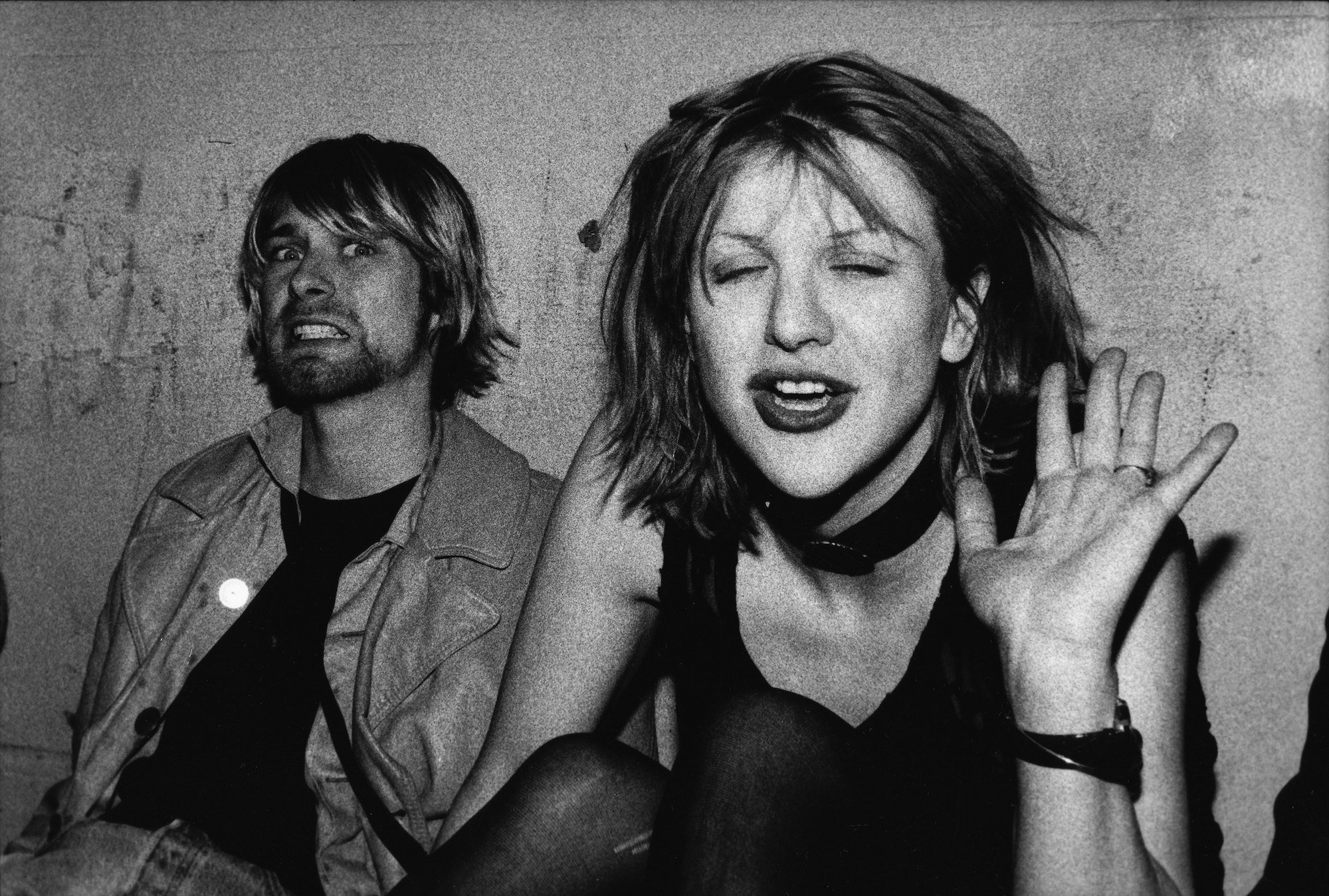 RELATED: Courtney Love Shares Memories of Her Wedding to Kurt Cobain on What Would Have Been the Couple's 28th Anniversary
Love would later add: "He wanted to stay in the apartment and do heroin and paint and play his guitar," she said, per Biography. "That's what he wanted to do."
Kurt Cobain and Courtney Love welcomed their daughter the same year they tied the knot
Cobain and Love's drug use continued until March 1992, when they both attempted to get clean before the birth of their first child.
Though they enrolled in separate detox programs, the couple checked themselves out after a few days and dove right back into their addictions.
A month after their daughter, Frances Bean Cobain, was born August 18, 1992, Love said she used heroin while pregnant during her interview with Vanity Fair. But, she later claimed the publication misquoted her.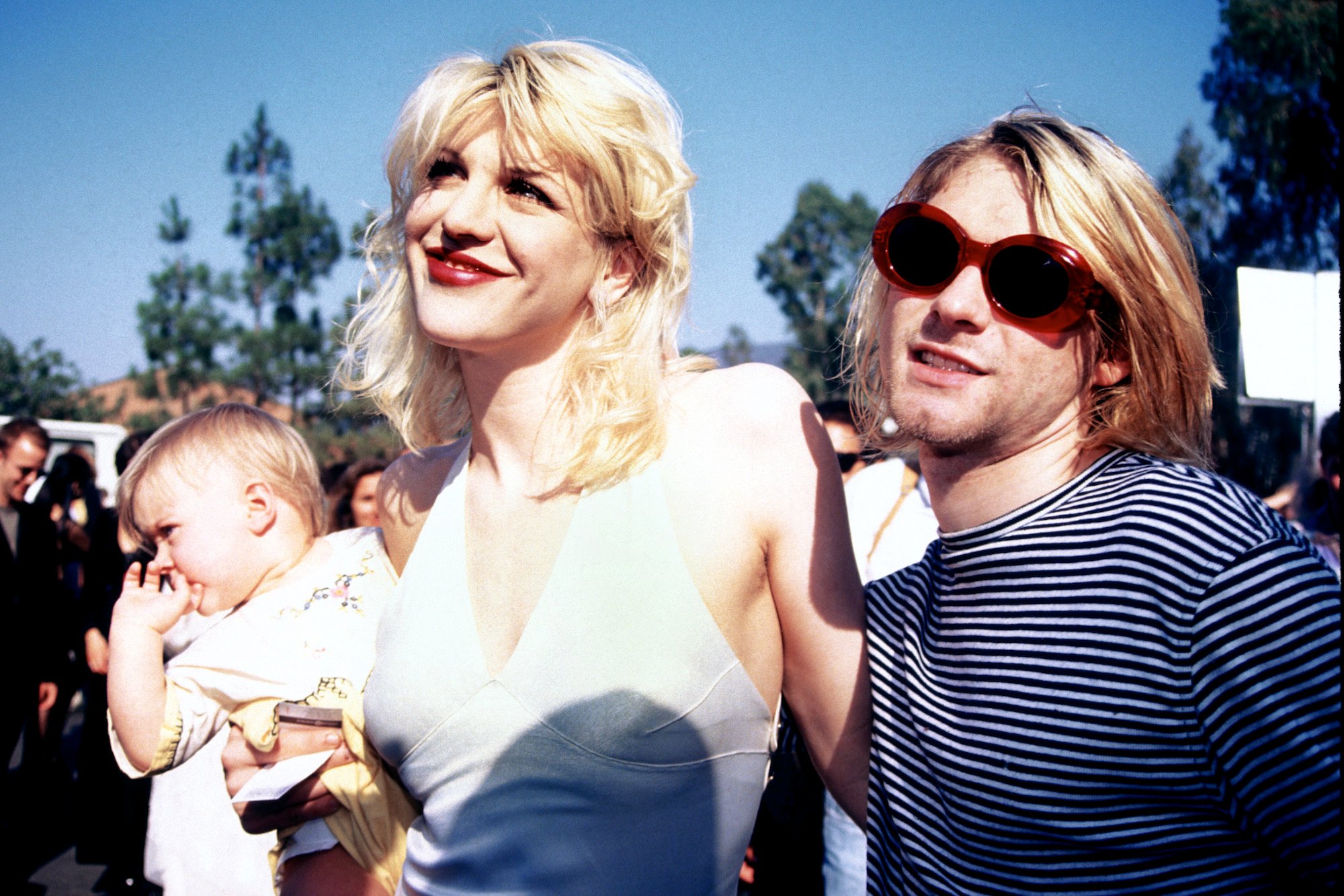 RELATED: How Much Money Does Frances Bean Cobain Make from Her Father Kurt Cobain's Estate?
The confession still caused a media storm, with many wanting to know if the couple's daughter was addicted to drugs. In 2015, Love admitted to using heroin but said she stopped after learning she was pregnant.
"I did do heroin when I was pregnant, and then I stopped. And I knew she would be fine," Love said in Montage of Heck, a Cobain biopic, per The Washington Post. "So it was never a concern that our child would have — I assured him I was built like an oxen and could carry this pregnancy to term and not have any problems."
The tragic end to Cobain and Love's romance
After their daughter was born, Cobain considered quitting Nirvana altogether so he could focus on fatherhood. But, he stayed with the band and despite wanting to be a good dad and husband, didn't kick his drug addiction either.
His and Love's drug use eventually started putting a strain on their marriage.
In early March 1994, Cobain attempted suicide in Rome after he sensed the possibility of Love, who was in London at the time, having an affair.
"He must have been psychic or something," she told TVGuide in 2015. "I almost did one time, and he knew it. … I have no idea how he knew it. The plan didn't ever go anywhere. Nothing happened, but… the response to it was he took 67 Rohypnols and ended up in a coma because I thought about cheating on him. I mean, f*ck."
Cobain eventually recovered from the coma but still battled inner demons that led him deeper into a depression.
In April 1994, the singer killed himself by a gunshot wound to the head at his Seattle home. He was 27-years-old.
"He is considered to be the rock star who didn't want fame, the weak pathetic guy who was taken over by this controlling female, and yadda yadda," Love told Loudwire in 2015. "It kind of f*cked me up… He's a hard act to follow. I love him and I always will."