How Lord Louis Mountbatten's Death Led To Prince Charles and Princess Diana's Engagement
The assassination of Lord Louis Mountbatten, Prince Charles' great-uncle, had a profound effect on the young Prince of Wales. The former naval officer was killed on Aug. 27, 1979, after an explosive detonated on his fishing boat in the Irish town of Mullaghmore. The bomb was planted by the Irish Republican Army (IRA), who quickly took credit for the attack. Louis' grandson, Nicholas Knatchbull, 14, and boathand Paul Maxwell, 15, were also killed in the explosion, and Nicholas' paternal grandmother, Dowager Lady Brabourne, died the next day of her injuries.
Louis, aka "Dickie," had a close relationship with the entire royal family before his death, and he especially influenced royal marriages. He was the one to introduce Queen Elizabeth II and Prince Philip, Duke of Edinburgh, his nephew, to each other, and Louis even had his own ideas for whom Charles should marry.
And while his original idea for Charles' future bride was rejected, the advice Louis gave the Prince of Wales about his love life—and the events that transpired following his death—resulted in Charles seeing the 19-year-old Lady Diana Spencer as a viable candidate for a bride.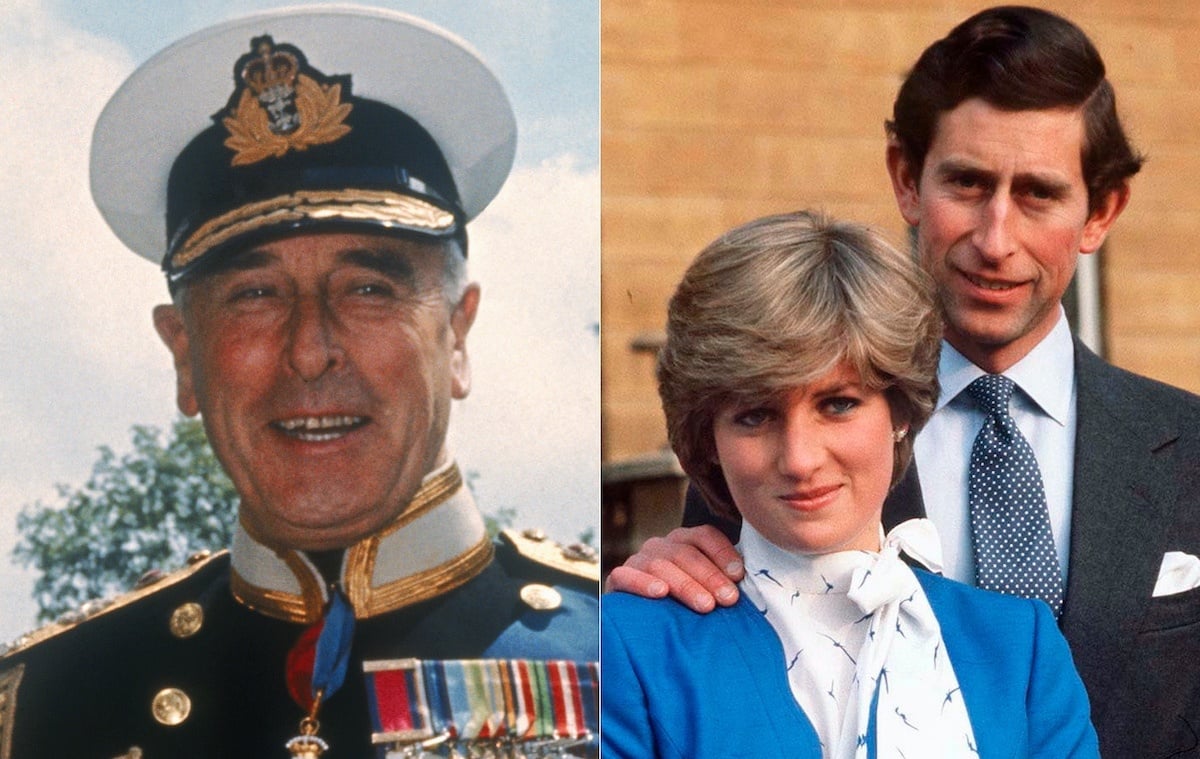 Lord Louis Mountbatten wanted Charles to marry his granddaughter
Louis became Philip's defacto father after his parents, Prince Andrew of Greece and Denmark and Princess Alice of Battenberg, split. It was Louis who introduced Philip to his future wife, the queen. He also became close with Charles, who would later refer to him in a 2015 speech as the grandfather he never had.
Originally, Louis had the idea that Charles should marry his granddaughter, Amanda Knatchbull. Louis had strong opinions that the Prince of Wales should end his relationship with Camilla, Duchess of Cornwall (then Camilla Shand), and instead marry someone younger with a less complicated dating history. Contradictory to his opinion about Camilla, Louis also said Charles should continue playing the field and "sowing some wild oats" before settling down.
Eventually, Louis arranged for Charles and Amanda to take a trip to India to try and get a relationship going. The trip ended up not happening, but Charles did casually propose to Amanda after Louis' death in 1979. Given the tragedy of her grandfather's final day, she declined Charles' proposal in order to avoid marrying into a bright spotlight.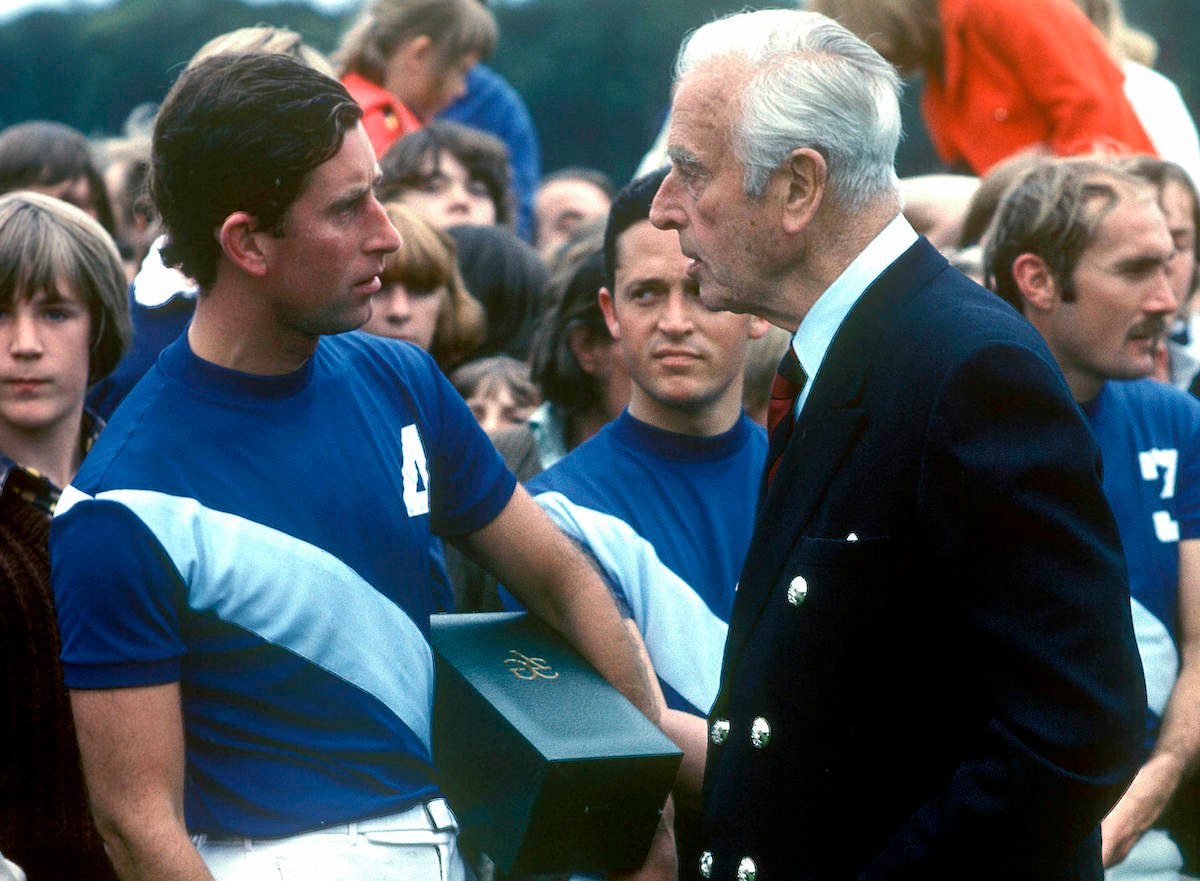 Diana showed Charles compassion after Louis' assassination
Enter Diana. The Prince of Wales had briefly met the future Princess of Wales when she was 16 years old. He was dating Diana's older sister, Sarah Spencer, at the time. Charles and Diana met again a few years later when Diana was 18, just after Louis was killed.
This was a terrible time for Charles, emotionally, as he was feeling intense grief triggered by the death of his great-uncle. In a diary entry he made the night of the attack, he described himself as feeling "agony" and "disbelief" as well as a "wretched numbness" that he feared would take a long time to recover from.
When Charles saw Diana next, she offered him comfort and condolences regarding Louis. And in interview with Andrew Morton shown in the Diana: In Her Own Words documentary, the late princess said Charles acted like a sad puppy clinging to her for affection after that.
"God what a sad man," she said. "I was asked to stay with some friends in Sussex, and they said, 'Oh, the Prince of Wales is staying,' and I thought I hadn't seen him in ages. He'd just broken up with his girlfriend, and his friend Mountbatten had just been killed. I said it would be nice to see him. I was so unimpressed." She later added:
"He was all over me. We were talking about Mountbatten and his girlfriend, and I said, 'You must be so lonely.' I said, 'It's pathetic watching you walking up the aisle with Mountbatten's coffin in front, ghastly, you need someone beside you.' Whereupon, he leapt upon me and started kissing me, and I thought, urgh, this is not what people do. And he was all over me for the rest of the evening, following me around like a puppy."
Louis' encouragement to marry someone younger and more available to him, paired with Diana offering a shoulder to cry on, led to Charles and Diana beginning their courtship. They announced their engagement Feb. 24, 1981, and got married on July 29, 1981. And had it not been for the relationship advice Louis gave and the tragedy that ended his life, their union may never have taken place.