How Many '90 Day Fiance' Couples Have Kids Together?
The 90 Day Fiancé family is growing! Paul and Karine Staehle just welcomed a baby boy.
The 90 Day Fiancé family is growing! Paul and Karine Staehle, who appeared on Season 1 and 2 of 90 Day Fiancé: Before the 90 Days, just welcomed their first child, a baby boy. Pierre Martins Staehle was born March 22 in Manaus, Brazil, and weighed 6.9 pounds.
"I'm very happy, very excited," Paul told E! News. "I'm also very nervous and want to do everything the best that I can and do everything right … I'm very happy, very honored and very privileged and I want to make sure I do my absolute best for Pierre."
Which other 90 Day Fiancé stars have kids?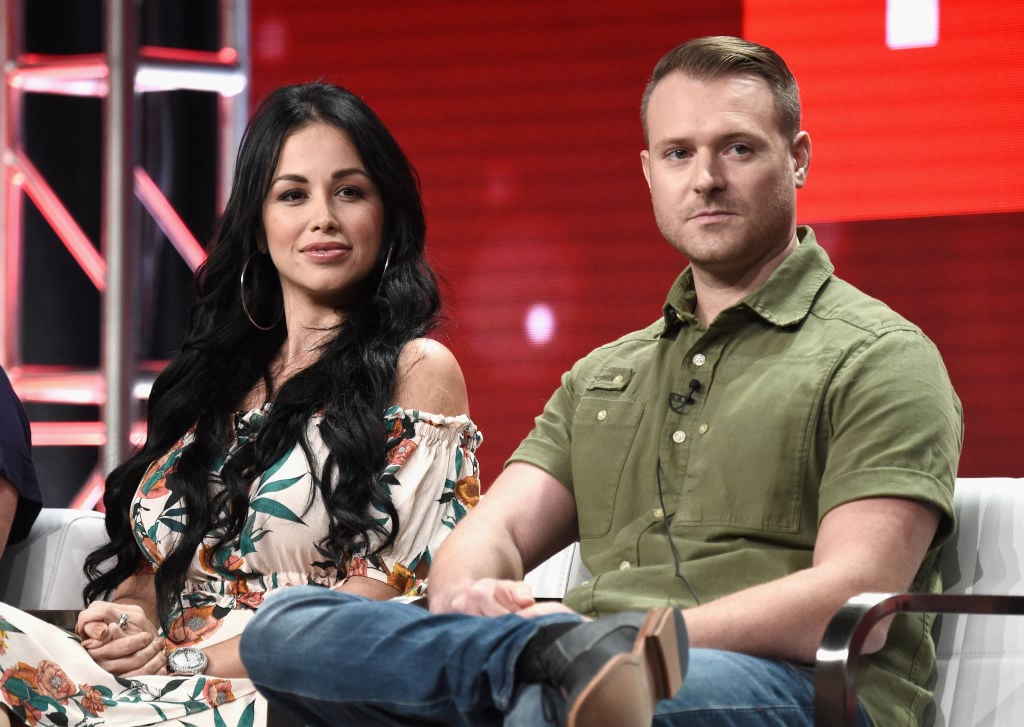 Paul and Karine are far from the first 90 Day Fiancé stars to have kids together. Russ and Paola Mayfield from Season 1 and 90 Day Fiancé: Happily Every After? said hello to their first child, a boy named Axel, on January 1, 2019.
In fact, all Season 1 couples have stayed married and had kids. Alan and Kirlyam Cox have a son named Liam who was born in 2017. Louis and Aya Gattone had a baby in 2018. Mike and Aziza Eloshway's first child, a daughter named Olivia Joan, arrived in January 2019.
Brett and Daya from Season 2 had a daughter in 2017. They chronicle their family's adventures on their blog, the K1 Experience and also appeared on the first season of Happily Ever After? Fellow Season 2 couple Danny and Amy Frismuth have two kids together.
Melanie and Devar Walters from Season 3 of 90 Day Fiancé and Season 1 of Happily Ever After? had a baby girl named Avah in November 2017. Josh and Aleksandra Strobel, another Season 3 couple, had a daughter in March 2016 and announced they were expecting their second child in December 2018.
January 2019 was a big month for 90 Day Fiancé. Not only did Russ and Paola and Mike and Aziza each have a baby, but so did Elizabeth Potthast and Andrei Castravet from Season 5. Their daughter, who they named Eleanor Louise, was born January 23. They'll be featured on the upcoming season of Happily Ever After?
Steven Frend and Olga Koshimbetova from Season 6 have a baby as well. Their son arrived in 2018 and there are reports they are considering having a second child. Kalani Faagata and Asuelu Pulaa, also from Season 6, have a son named Oliver, and Kalani is currently pregnant with baby No. 2, which is due at the end of April.
All told, that means there are at least 13 90 Day Fiancé babies from 12 different sets of couples, with two more on the way. Several couples also have blended families with children from previous relationships.
Which couples have broken up?
Of course, not every 90 Day Fiancé story has a happy ending. A number of couples from the show have called it quits, including Season 6 Colt Johnson and Larissa Dos Santos Lima, who divorced in January. Jonathan Rivera and Fernanda Flores from Season 6 have also separated.
Other couples that didn't make it include Molly Hopkins and Luis Mendez, Jason Hitch and Cassia Tavares, Danielle and Mohamed Jbali, and Yamir Castillo and Chelsea Macek.
Check out The Cheat Sheet on Facebook!