How Many 'Baby-Sitters Club' Books Did Ann M. Martin Write?
Netflix has ordered a 10-episode series based on the best-selling book series 'The Baby-Sitters Club.' Find out more about author Ann M. Martin.
America's favorite teen entrepreneurs are coming to the small screen. Netflix has ordered a 10-episode live-action dramedy based on the best-selling book series The Baby-Sitters Club.
The new version of the show will focus on the five original core members of the Baby-Sitters Club: Kristy Thomas, Mary Anne Spier, Claudia Kishi, Stacey McGill, and Dawn Schafer. Like the books, the show will follow the friends on their babysitting adventures in Stoneybrook, Connecticut, though the stories will take place in a contemporary setting. (We guess that means Claudia won't have the oh-so-cool private landline that was so integral to the girls' business in the original novels.)
The family-friendly adaption is being produced by Walden Media. No cast or release date have been announced.
What Ann M. Martin has to say about the new series
"I'm amazed that there are so many passionate fans of The Baby-Sitters Club after all these years, and I'm honored to continue to hear from readers — now grown, who have become writers, editors, teachers, librarians, filmmakers — who say that they see a reflection of themselves in the characters of Kristy and her friends," author Ann M. Martin said in a statement. "So I'm very excited about the forthcoming series on Netflix, which I hope will inspire a new generation of readers and leaders everywhere."
The first Baby-Sitters Club book was published more than 30 years ago. Martin penned Kristy's Great Idea in 1986, after an editor at Scholastic approached her with an idea for a four-book series about a baby-sitting club. The initial books proved so popular that Scholastic decided it wanted to keep publishing new volumes. At one point, a new book was coming out every month. The series ended in 2000.
How many Baby-Sitters Club books did Martin write?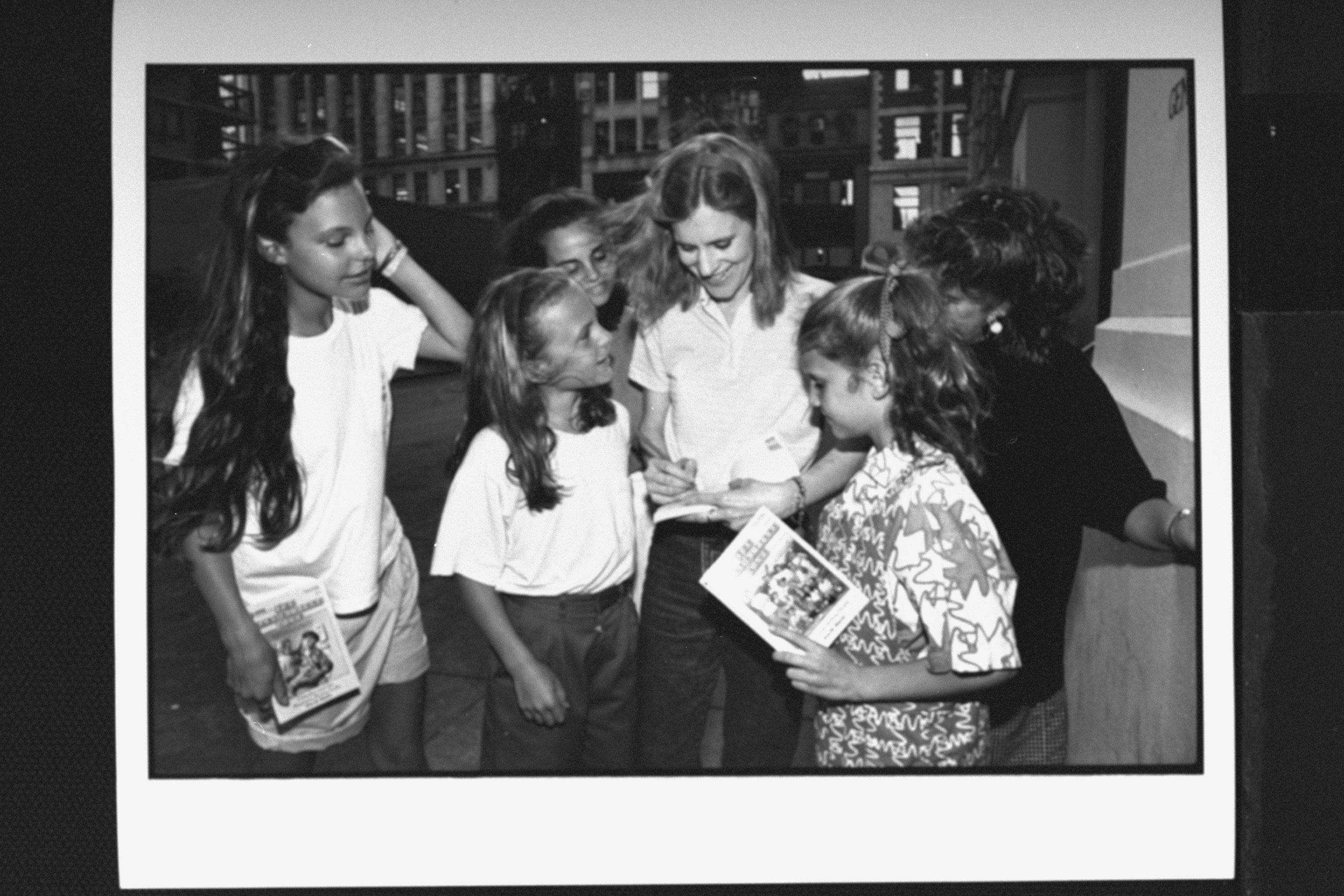 Between 1986 and 2000, Scholastic published 213 Baby-Sitters Club books. There were 131 novels in the core series, as well as 15 Super Specials, three-dozen mysteries, and dozens of other books featuring the characters Marin created.
The Baby-Sitters Club also inspired several spin-off series, including Baby-Sitters Little Sister, a series about Karen, the younger stepsister of the club's founder Kristy, and California Diaries, which focused on club member Dawn after she moved back to her native California. While Martin's name appeared on the cover of all those books, she didn't write them all. Scholastic employed ghostwriters to help Martin out and keep up with demand for new stories about the baby-sitters.
So how many books did Martin actually write? The author doesn't actually know. She told Publisher's Weekly that she estimates she wrote between 60 and 80 of the original novels. However, even when a ghostwriter was working on a story, Martin was heavily involved. She developed outlines, edited the books, and approved them before publication.
The publisher employed a team of carefully vetted ghostwriters to work on the books, including Ellen Miles, Peter Lerangis, and Nola Thacker. To keep everything straight, the team had a "bible" they could turn to confirm a character's eye color, hobbies, and other details, according to Mental Floss.
Given the popularity of the original books – they've sold 180 million copies to date – Netflix is clearly betting that there's an audience for a new TV series. (HBO aired a 13-episode adaptation in 1990.) Perhaps it will even mean Scholastic will revive the series and create fresh Baby-Sitters Club stories for a new generation of readers.
Check out The Cheat Sheet on Facebook!