How Many Episodes Are Left in Apple TV+'s 'Defending Jacob?'
Apple TV's new limited series, Defending Jacob, follows an assistant district attorney who finds himself grappling with the possibility that his son, Jacob, is a murderer. When Jacob's classmate — a bit of a popular snob as Jacob would have us believe — winds up dead, Jacob's prints are discovered at the crime scene. Accusations fly as lawyers get involved. And, so-called friends wash their hands clean of the family living with a murder suspect.
The show takes place in a small suburban town where everyone knows everyone and nothing remains private, which only further intensifies the family's turmoil. Is the boy guilty? A mother and father do all in their power to protect and defend, but at what cost?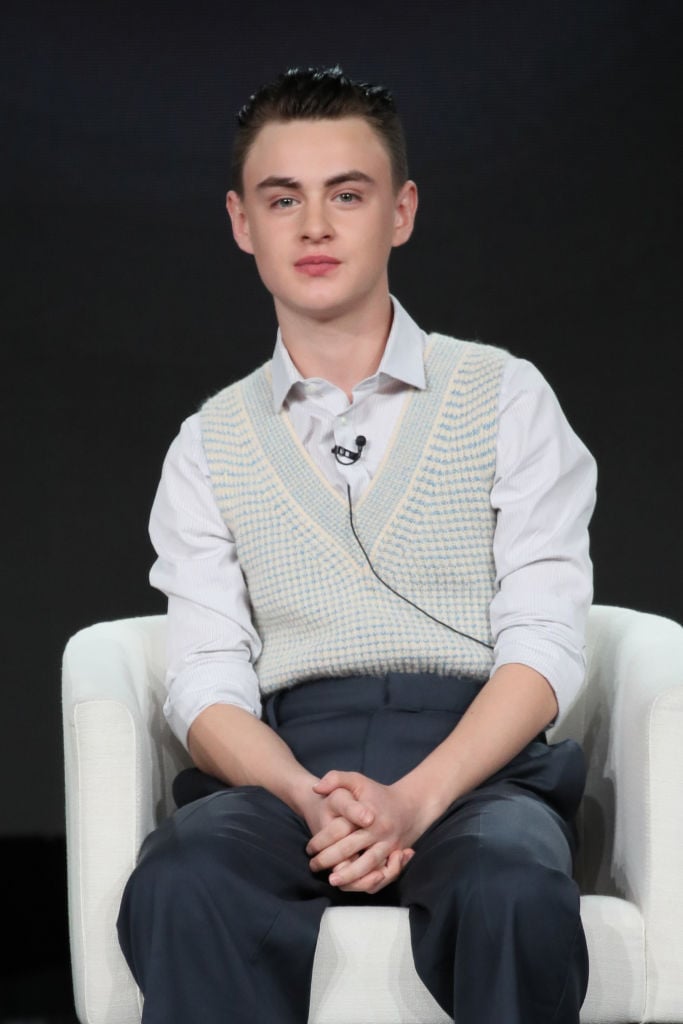 Defending Jacob stars Chris Evans as Assistant District Attorney Andy Barber, Michelle Dockery as Laurie Barber, and Jaeden Martell as Jacob Barber. Cherry Jones and Pablo Schreiber feature as Joana Klein and Neal Loguidice, respectively. So far, four episodes have been made available on the streaming platform, so how many are left, and what can fans expect next? 
'Defending Jacob' will be an 8-episode mini-series on Apple TV+ 
So far, Apple TV+ has released four episodes of Defending Jacob — three at the start, plus one more; meaning, four episodes remain in the mini-series. So, what do we know so far? 
[Spoiler Warning for 'Defending Jacob' episodes 1-4] 
While District Attorney Andy Barber was initially assigned to the case, he was removed from duty as soon as his son became a suspect. And now, his fierce workforce nemesis is in control. Furthermore, Barber has thrown away the knife his son kept in his bedside drawer, leaving fans to wonder if he was disposing of possible evidence or simply ridding of a weapon he didn't want in his home. 
As for Jacob, historical bits of information about his violent childhood tendencies have risen to the surface. And, he and his mom have discovered that Andy's father was a rapist and a murderer who is living out his final days behind bars. Does Jacob have the murder gene? We will find out…if Andy is willing to go ask the father he hasn't spoken to in years for a DNA sample. 
The drama keeps building, as evidence suggesting Jacob's guilt and clues suggesting otherwise are presented in tandem. All remains to be seen and, according to the producer, knowing how the book ends will not spoil the show. So, how does the book end?
How does the 'Defending Jacob' book end?
Defending Jacob may be based on the novel of the same name by William Landay; however, as Bustle notes, the producer says you can read the book without spoiling the show's finale. Yet, just in case there are any similarities between the novel and the show, you may wish to turn back now before it's too late.
[Spoiler Warning for the 'Defending Jacob' novel ending] 
Landay's Defending Jacob makes a murderer out of the kid, as Jacob winds up befriending a girl while in the Caribbean named Hope. When Hope goes missing, and her body is recovered weeks later with signs of foul play, Laurie grows convinced that her son committed a second murder, as Bustle explains. In the end, Laurie intentionally wrecks her car, killing herself and her son in the process.