How Many Episodes of 'FBOY Island' on HBO Max Will There Be?
HBO's FBOY Island premiered on July 29, 2021, but how many episodes of the new dating series will there be? Comedian Nikki Glaser hosts the new HBO Max original. Additionally, TV producer Elan Gale from The Bachelor created the Reality TV series where 24 men compete for love and cash.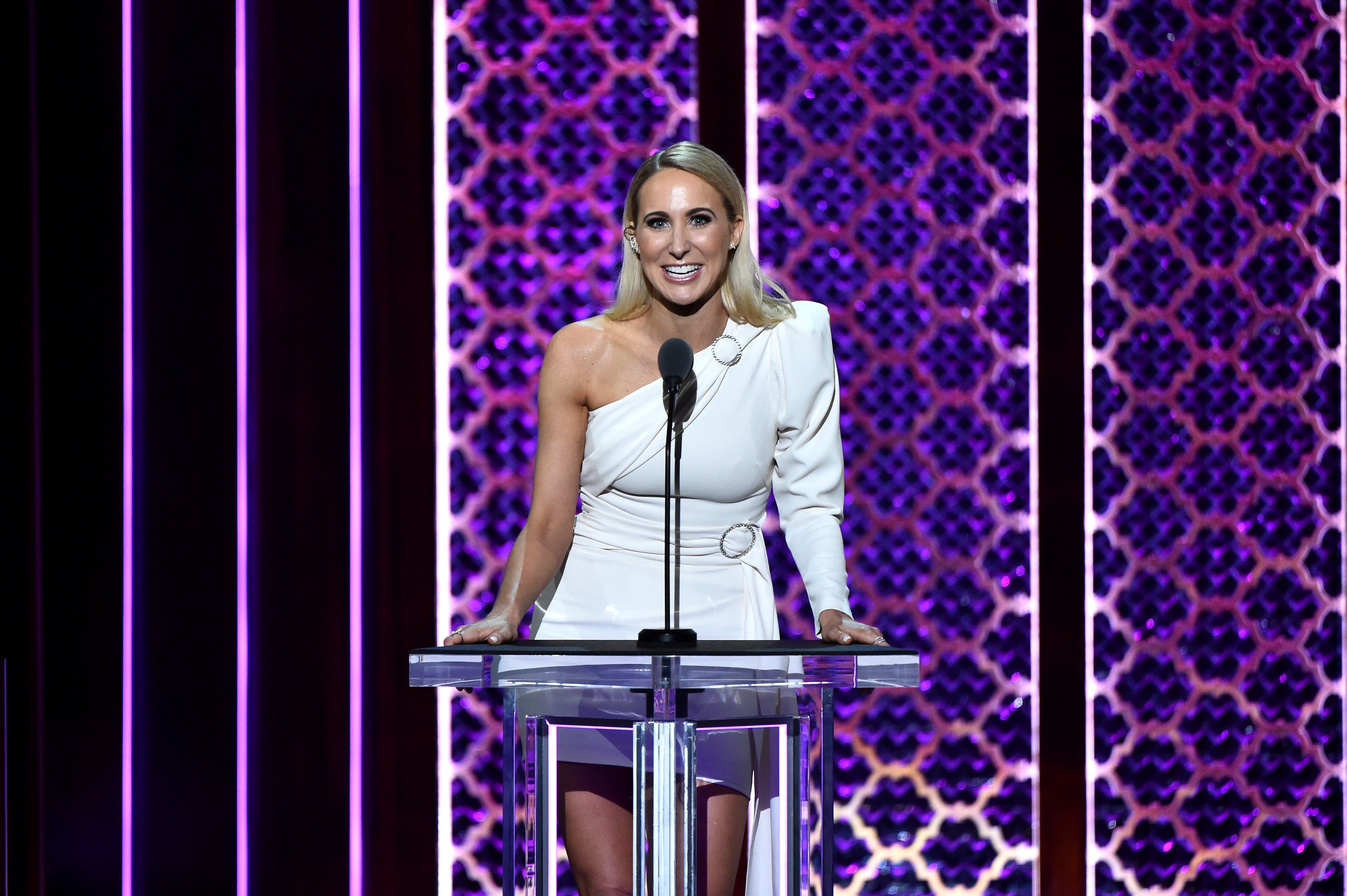 How does 'FBOY Island' work?
Three women head to the Cayman Islands and 24 eligible bachelors, and one hilarious host — Nikki Glaser — on HBO Max's FBOY Island. The series is a new twist on reality dating competitions. Instead of a pile of guys fighting over one woman, they have three. Plus, the producers did the honor of sorting the men into two groups — nice guys and "Fboys." 
Although the Fboys are "self-proclaimed," viewers cannot be sure how much they can rely on these categories yet. Additionally, the three women and viewers won't find out which group each man fell into until the final FBOY Island episodes. 
Luckily, FBOY Island works pretty much the same as The Bachelor and its spinoffs. The men compete in cheesy challenges like the "water balloon dodgeball competition" in episode 2. Then there is the "elimination ceremony," which looks pretty similar to The Bachelor's "rose ceremony." Plus, "Everyone has a chance to win $100,000," according to host Nikki Glaser in the YouTube HBO FBOY Island trailer. 
How many episodes is 'FBOY Island' on HBO?
Unlike network television, viewers don't have to wait long to watch the entire HBO Max original series. HBO dropped three episodes of FBOY Island for the premiere on July 29. Nakia Renee, CJ Franco, and Sarah Emig have seven more episodes to continue sorting through the remaining men. HBO's FBOY Island will have 10 total episodes. Here is the full episode list, complete with titles:
Episode 1 — "FBoys Rush In" (July 29)
Episode 2 — "You've Got Male" (July 29)
Episode 3 — "Sex, Lies and Selfies" (July 29)
Episode 4 — "Sleepless in the Villa" (Aug. 5)
Episode 5 — "There's Something About Nakia" (Aug. 5)
Episode 6 — "How Sarah Got Her Groove Back" (Aug. 5)
Episode 7 — "Chasing CJ" (Aug. 12)
Episode 8 — "True Bromance" (Aug. 12)
Episode 9 — "50 Shades of Nice" (Aug. 12)
Episode 10 — "FBoy, FBye?" (Aug. 12)
The final four FBOY Island episodes are all available for streaming on Aug. 12.
How can you watch 'FBOY Island'?
The HBO Max original series FBOY Island episodes become available for streaming at 12 a.m. PST and 3 a.m. EST on July 29, 2021. HBO Max is available to nearly all HBO subscribers in their current plan. To begin watching, users must download the HBO Max app to their device. Use your existing HBO login to start streaming. Sorry Netflix subscribers, FBOY Island is exclusive to HBO.