How Many Grammy Awards Does Bruno Mars Have?
Chances are, no matter your musical taste or what age group you're in, you are familiar with Bruno Mars. The singer, songwriter, and multi-instrumentalist has been topping the charts with his hit songs for more than a decade and continues to keep fans dancing with his R&B/ soul-funk tracks.
His incredible vocals and wide range of musical styles have changed the music world over the past few years. And naturally, Mars has received recognition for his talents — namely, several Grammy Awards.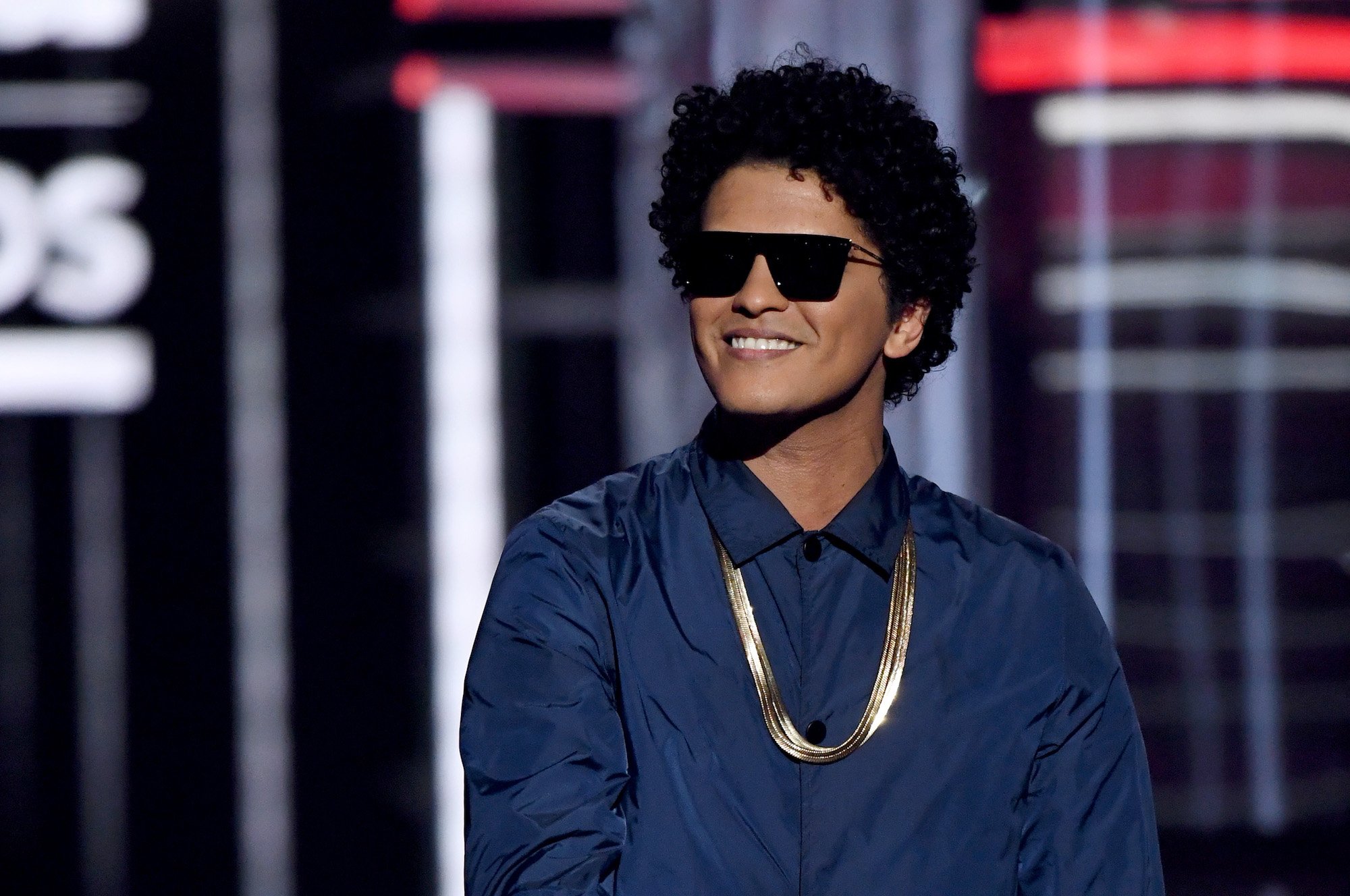 Bruno Mars was a music producer before making it big as a solo artist
Mars was born Peter Gene Hernandez on October 8, 1985. While growing up in Honolulu, Hawaii, Mars was exposed to many different music genres, including reggae, rock, hip hop, and R&B, thanks to his musical family.
With both his parents being performers and his uncle working as an Elvis impersonator, Mars was encouraged to showcase his musical abilities on stage. At the age of 3, Mars began performing songs by artists such as Michael Jackson, The Isley Brothers, and The Temptations.
By the time he was 4, Mars was performing five days a week with his family's band, The Love Notes, and became known in Hawaii for his impersonation of Elvis Presley.
The time Mars spent impersonating Presley had a major impact on his musical evolution and performing techniques. He later began playing guitar after being inspired by rock guitarist Jimi Hendrix.
After graduating high school in 2003, Mars moved to Los Angeles to pursue a music career. While in L.A., the singer adopted his stage name "Bruno" from the childhood nickname his father gave him, adding "Mars" at the end because he "felt like I didn't have [any] pizzazz, and a lot of girls say I'm out of this world, so I was like I guess I'm from Mars."
In 2005, Mars landed a music publishing deal with record producer Steve Lindsey at Westside Independent. From there, Mars began writing songs for big-name artists such as Adam Levine, Brandy, Sean Kingston, and Flo Rida.
In 2009, Mars was featured on rapper B.o. B's song "Nothin' on You" and Travie McCoy's "Billionaire" (2010), which he also composed.
RELATED: Bruno Mars and Kesha Made a No. 1 Hit Together Before They Got Famous
After that, Mars' career took off, and he soon made a name for himself as a successful solo artist.
How many Grammy Awards has Bruno Mars won?
Since the release of his debut studio album, Doo-Wops & Hooligans, in 2010, Mars has dropped a lot of hit songs — many of which have topped the music charts. So it probably comes as no surprise that the singer has won quite a few awards throughout his career.
In all, Mars has won 11 Grammy Awards and has been nominated 16 times.
Mars' first Grammy win was in 2011. That year, he won the Grammy for Best Male Pop Vocal Performance for his song "Just The Way You Are." His most recent wins came in 2018 when he took home six Grammy Awards thanks to his 24K Magic album.
RELATED: Bruno Mars and 14 of the Other Highest Paid Las Vegas Performers 
In addition to his Grammy wins, Mars has also won 2 MTV Video Music Awards, 3 Teen Choice Awards, as well as 6 Billboard Music Awards. And that's just a few of the accolades he's taken home throughout his career.
Is Bruno Mars performing at the 2021 Grammy Awards?
Although he isn't nominated for anything at the 2021 Grammy Awards, Mars will still appear at this year's event as he and fellow musician Anderson .Paak — known these days as Silk Sonic — are set to perform at the star-studded ceremony.
Though the singers weren't on the show's original performance lineup, the Recording Academy decided to let them bring a little soul to the 63rd Annual Grammy Awards after the "Uptown Funk" singer penned an open letter to the ceremony's organizers on Twitter.
"If you can see it in your hearts to allow two out of work musicians to perform at your show, we would really appreciate it," Mars wrote. "We just released a song and could really use the promotion right now."
Now that they've been given the green light to perform, we can't wait to see what Mars and .Paak bring to the stage!
The 63rd Grammy Awards will air March 14, 2021, on CBS at 8:00 p.m. ET.