How Many Kids Did The Notorious B.I.G. Have?
The Notorious B.I.G.was a key player in the East Coast vs. West Coast hip-hop feud of the 1990s and is regarded by many as one of the greatest rappers of all time. Over two decades after his death, the Brooklyn-bred MC's legacy continues to live on today in the form of movies, his music, and his children.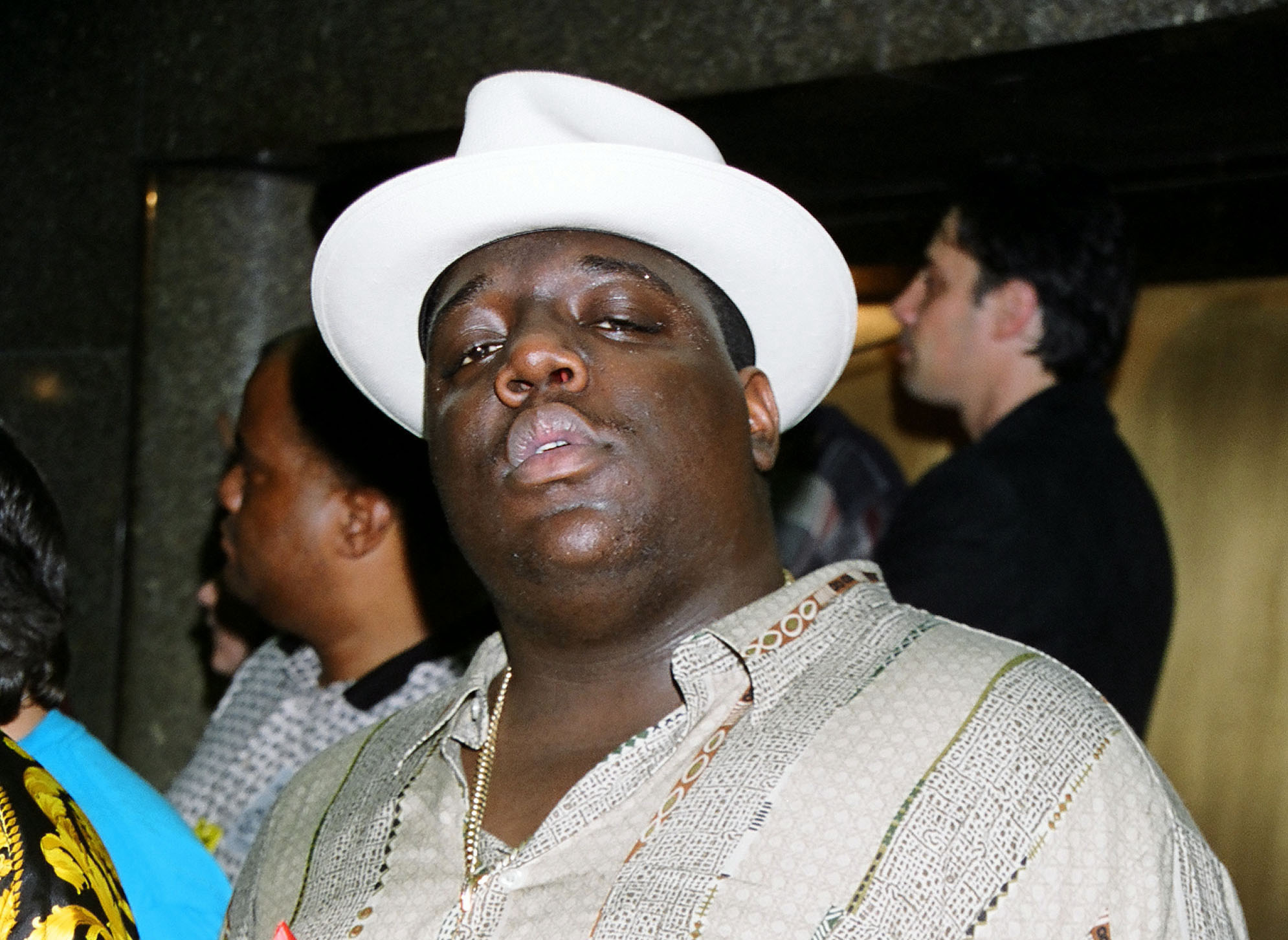 The Notorious B.I.G. had a daughter with his high school sweetheart
The rapper formerly known as Biggie Smalls first made a name for himself on the streets of the Bedford-Stuyvesant neighborhood in Brooklyn — first as a crack dealer, and then as a rapper. By the early 1990s, Biggie was on the verge of career superstardom.
In August 1993, Wallace welcomed his first child, a daughter named T'yanna, with his longtime girlfriend Jan Jackson. The two were high school sweethearts and dated for over four years, but were separated by the time T'yanna was born. He dedicated his smash debut album Ready to Die, released the following year, to his daughter.
Jackson spoke to XXL magazine in 2004 about her relationship with the late rapper. "Around the time my daughter was conceived, Chris got his record deal," she said, referring to his government name. "We weren't getting along, and I moved back in with my mother. He was working on his album, so we weren't spending a lot of time together. We finally broke up when my daughter was eight months old. He got married [to Faith Evans] three months later."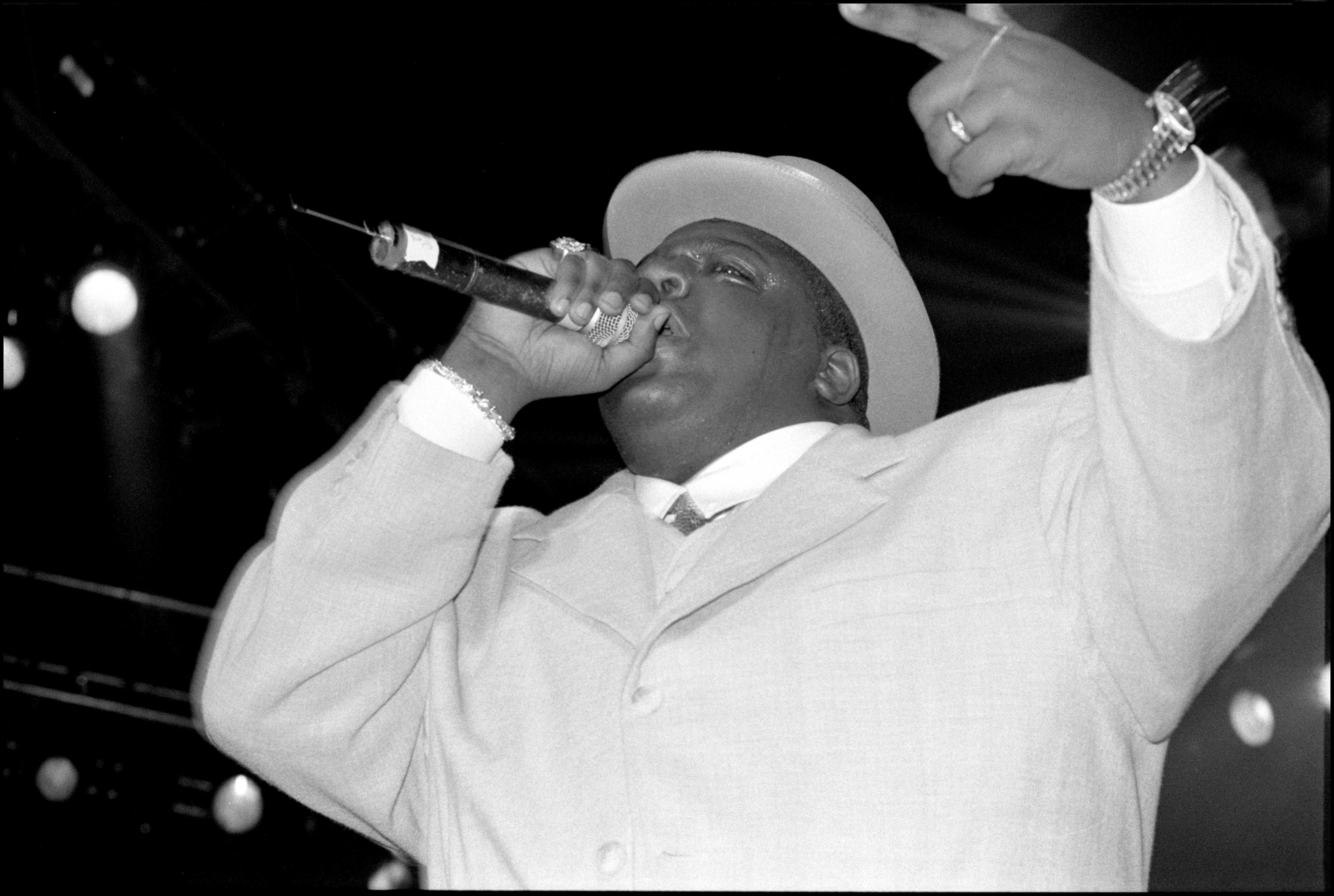 The Notorious B.I.G.'s marriage to Faith Evans
Biggie first met Faith Evans in 1994 on the set of a photoshoot for Bad Boy Records, P. Diddy's new record label. He and Evans got married just eight days later.
"I married her after knowing her eight days and I was happy," he told Vibe magazine. "That was my baby."
Throughout his marriage to Evans, however, Biggie was known to have had affairs with several other women, including rappers Lil' Kim and Charli Baltimore. Jackson acknowledged in her interview with XXL that Biggie's reputation of cheating dated back well before his marriage to Evans. "There was always some woman lurking around the corner, or some woman's phone number [that I was finding]," she said. "When you look back, it's so funny. I can't count how many girls I approached."
Biggie told Vibe that he knew he and Evans' relationship wouldn't end well. "With us being so spontaneous, we did it backwards," he concluded. "Maybe she won't admit it, but I will. We should have got to know each other and then got married. The relationship kind of dissolved, but we're still going to be friends."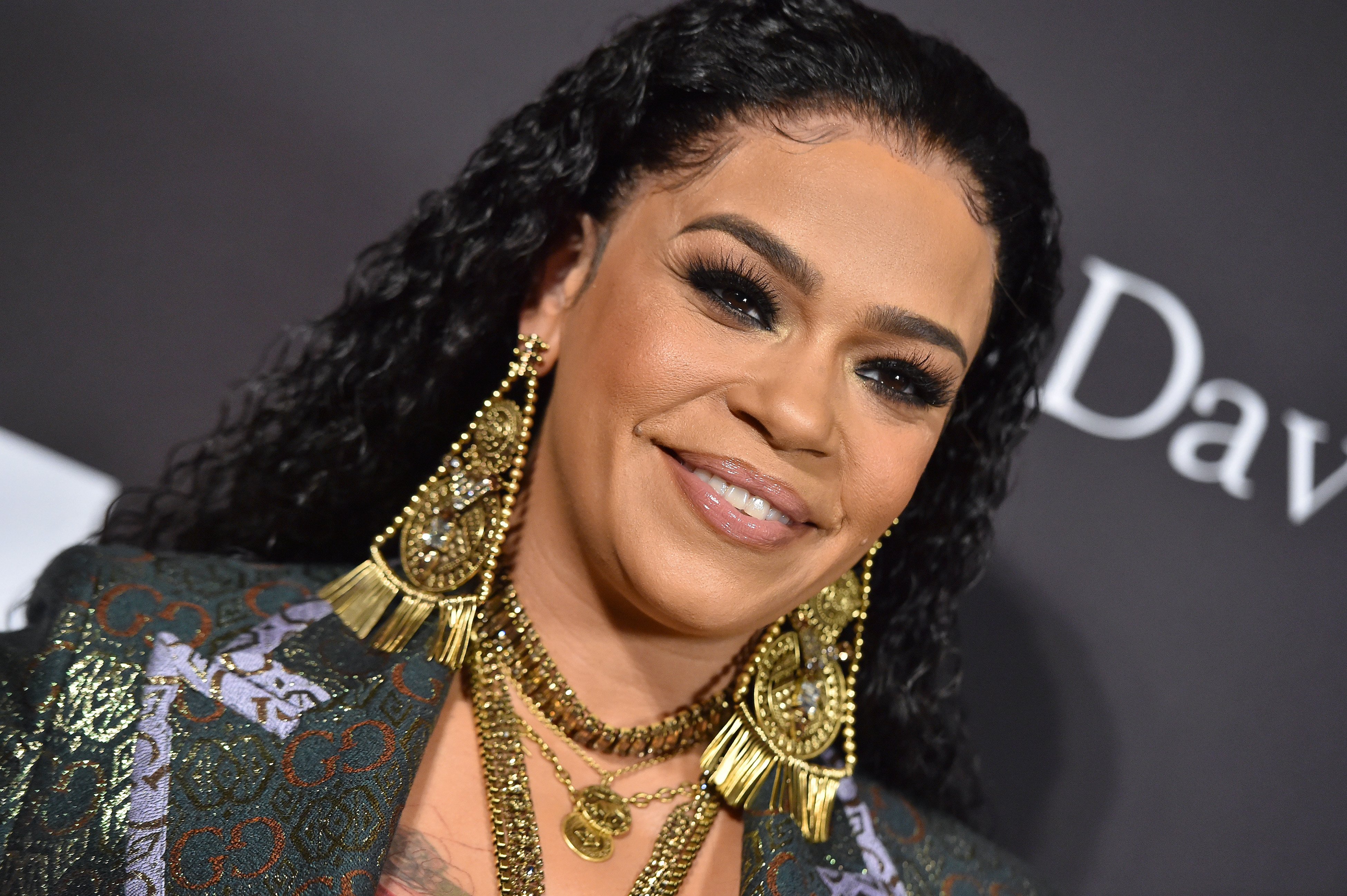 The Notorious B.I.G. and Faith Evans had a son
Biggie and Evans remained legally married while he was unfaithful. In 1996, Evans gave birth to Biggie's second child and first son, C. J. Wallace, named after his father, Christopher. Just six months after his son'sbirth, Biggie was shot and killed in a drive-by shooting in Los Angeles.
Wallace today works as an actor and entrepreneur. He played a young version of his father in the 2009 biopic Notorious and had a recurring role on MTV's Scream in 2019. He's also launched a cannabis company called Think BIG that promotes social justice initiatives and aims to change the public perception of cannabis by inspiring "curiosity, creativity, contemplation, and healing."
His half-sister T'yanna, meanwhile, runs Notoriouss Clothing store in Brooklyn.