How Many Kids Do Sarah Jessica Parker and Matthew Broderick Have?
Despite Carrie Bradshaw preferring not to have kids, Sarah Jessica Parker, on the other hand, felt destined to become a mother. According to the Sex and the City actor, some of the most cherished moments of her life involve her children. But how many kids do she and Matthew Broderick share? Keep reading to find out.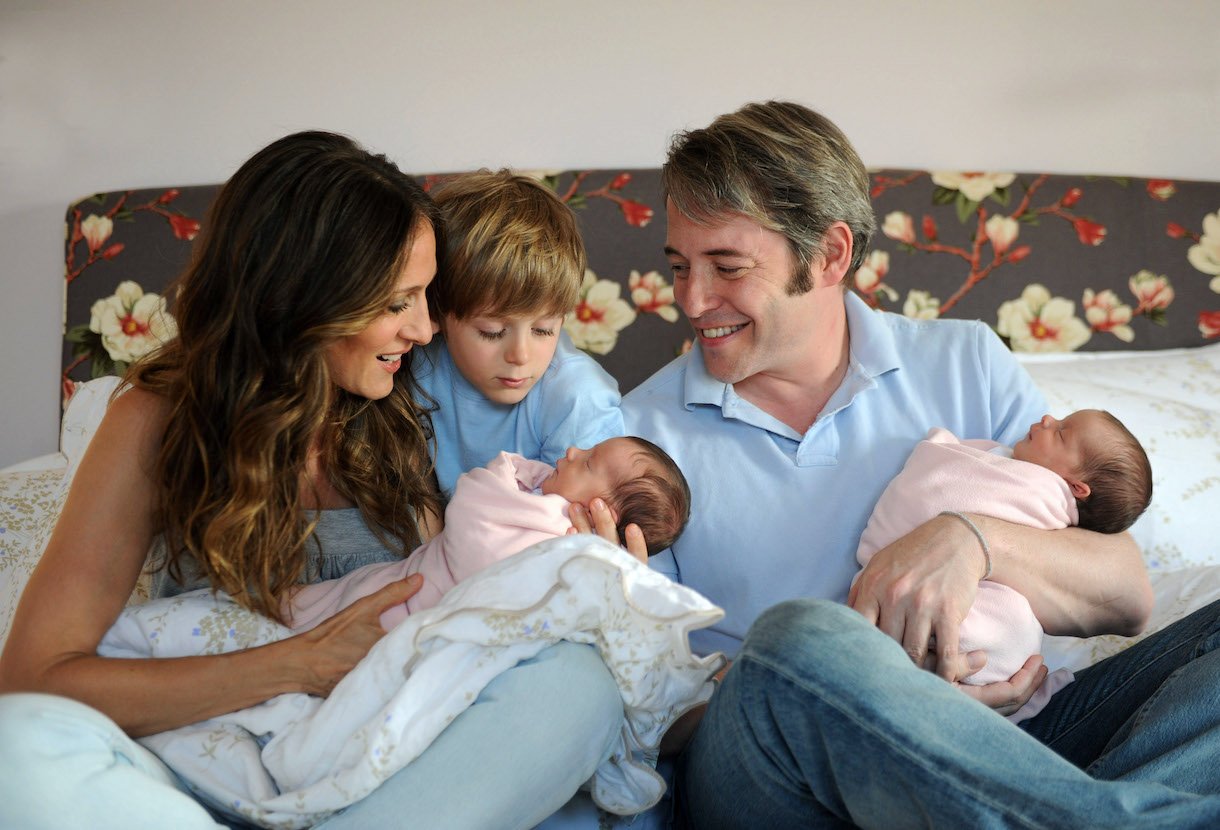 How long has Sarah Jessica Parker been with Matthew Broderick?
Broderick and Parker share a beautiful relationship that has lasted for three-decades-long. (In Hollywood years, this is practically a lifetime!) The two have been together since 1991, becoming an official item 30 years ago.
And fortunately, Broderick and Parker have both spilled their secrets on how they've managed to stay together for so long.
For Parker, one of the reasons she believes their relationship is so stable is because she continues to invest more and more each passing year.
"I've been fortunate," she said of their union, according to Closer Weekly. "Relationships are hard. I always felt that I wanted to invest more. I love him, and I think he's brilliant."
And according to Broderick, being true friends has also helps their marriage sustain itself. "We both have a similar sense of humor," he gushed. "It's good to be real friends."
How many kids do Sarah Jessica Parker and Matthew Broderick have?
Parker and Broderick share three beautiful children. Their names are James Wilkie, Marion Loretta, and Tabitha. And as Parker has revealed on several occasions, some of the most treasured moments of her life involve her children.
"If I could revisit one moment in my life, it would be the birth of my children, definitely," Parker told The Edit Magazine. "It's just you and, in my case, my husband and this child, and it's absolute euphoria."
But it's not all fun and games. According to Parker, being a mother can be "very painful" because she is in a "constant state of worrying" about her kids.
"You're in a constant state of worrying about your children," she told Mother Mag in 2018. "It's very painful, and it's exhilarating. It's a really interesting way of living in the world. I read books differently, or I look at parents and children on the subway differently. I hear music differently, or when I see something, I think, 'I wish Tabitha and Loretta were with me now and they could see this.' That's the good part."
Parker goes on to say that being a mother is like being a secretary
"It's not for everybody—there's a lot that's really hard," she continued. "It's exhausting, and you're basically just cleaning up after people all day. You're one big, good, old-fashioned secretary. All I do is organize peoples' lives and get them here and there and all that. It's what I wanted and with that, though, comes witnessing somebody hopefully develop into a really interesting, decent person who contributes something."
And apparently, Parker has given up her lavish "Carrie Bradshaw" shoes to attend to her children.
"As a working mother, high heels don't really fit into my life anymore," the actor has been quoted saying. "But in a totally wonderful way. I would much rather think about my son than myself."