How Many Kids Does Amy Schumer Have?
Comedian Amy Schumer shared all the joy and challenges that come along with being pregnant. Especially challenging is being pregnant alongside the likes of Meghan Markle, as the two were pregnant at the same time. Despite challenges with pregnancy, Amy seems pretty blissful in her recent Instagram photos, as she settles in to celebrate her very first mother's day.
Amy Schumer is happily married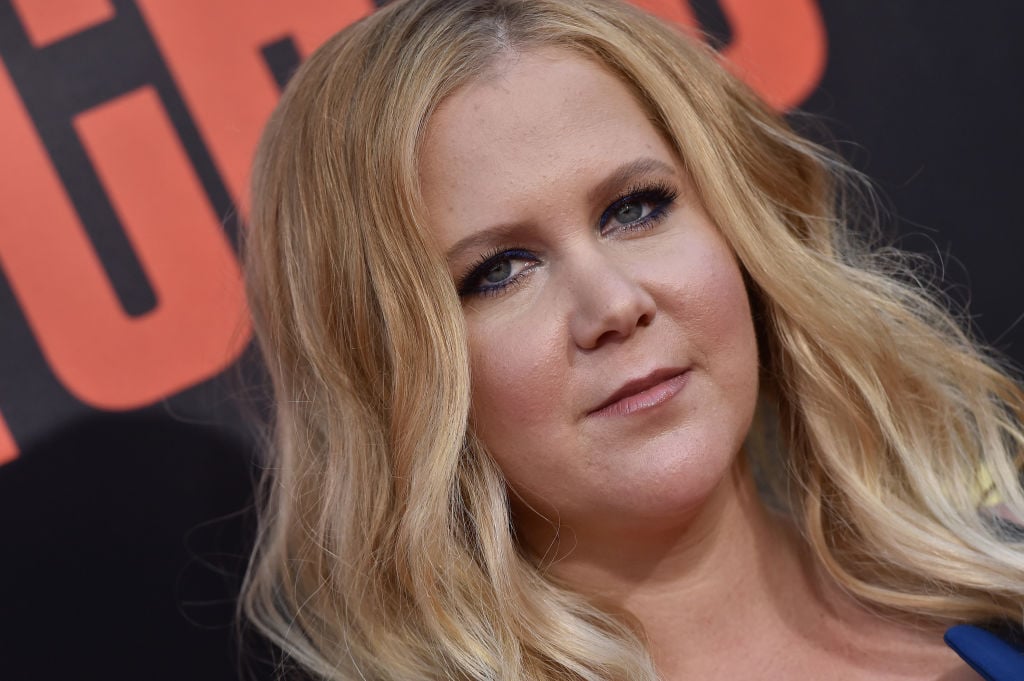 Schumer recently wed Chris Fischer, an award-winning chef and cookbook author. She often jokes that food was definitely the way to her heart. The couple clearly had a whirlwind romance.
It was seemingly moments after their relationship became official on social media, that they were getting married. Truthfully, it was only a few brief months. In fact, according to EOnline, in true Schumer style, she sent out wedding invitations via text message because she just couldn't wait to be Fischer's wife.
A bun in the oven
Just eight months after they got hitched, Amy and Chris announced their pregnancy. She decided to forgo a cutesy announcement or bump photo and instead superimposed their faces over the faces of Meghan Markle (protectively cupping her new baby bump) holding hands with Prince Harry. That should have been the first sign that Amy would be vocal about her pregnancy while maintaining a great sense of humor.
Amy Schumer's matching pregnancy with Meghan Markle
Amy first shared with fans her pregnancy news in early October. She used Instagram to spread the news that she and her husband, Chris Fischer, were expecting a child. Schumer remarked: "Chris and I are thrilled and almost positive he's the father. I look forward to competing with Markle every step of the way."
In her Netflix comedy special, Growing Pains, Amy also mentions that it is inconvenient to be pregnant at the same time as the beautiful Meghan Markle and felt like she was in competition the whole time.
Amy Schumer's pregnancy struggles
It seems that Amy has a lot in common with royalty. During her pregnancy, Amy battled hyperemesis gravidarum, much like Kate Middleton. Hyperemesis gravidarum causes severe nausea and dehydration for pregnant women, making pregnancy extremely uncomfortable and even dangerous. Amy has often joked about how horrible it was. In Growing Pains, she shared with audiences how she didn't feel well and would rather be in bed but has a contract to fulfill. Ultimately, the condition caused her to cancel a few of her shows due to consistently being ill.
Throughout all three trimesters, Schumer shared with followers her pregnancy journey. Including photos of her very-pregnant belly in her super relatable posts about feeling like she should be done being pregnant by now.
How many children does Amy Schumer have?
This is Amy's first child. A son that she and husband Chris welcomed into the world on Sunday, May 5th. As with the rest of her pregnancy news, she shared photos of the new baby quickly with her many Instagram followers alongside the caption, "10:55 pm last night. Our royal baby was born."
She was, no doubt, poking fun at yet another pregnancy similarity she shared with Meghan Markle. Schumer's son arrived just hours before the Duke and Duchess of Sussex also welcomed their son. And just like that, they were a family.
What is Amy Schumer's sons name?
On Tuesday, the couple shared their son's name for the very first time, posting a photo on Instagram with the caption: "Gene Attell Fischer And his dad Chris."
Apparently, the middle name, Attel, is a reference to Schumer's friend, Dave Attell, who is also a comedian. It seems an appropriate namesake for a child who is bound to share a little bit of his mother's funny DNA.
Their name announcement came long before royal baby Archie's name was announced. Looks like baby Fischer has finally one-upped his royal counterpart. Secretly, we are hoping for an Archie/Gene play date in the future.