How Many Kids Does Jamie Lee Curtis Have? The Actress Revealed Her Youngest Is Transgender
Jamie Lee Curtis popularized the scream queen genre with her role on Halloween before others like Renee Zellweger followed suit. Aside from her acting career, Curtis is crazy about other things in her life, with the major one being her children. Recently Curtis gushed about her children, revealing that her youngest is transgender. So how many kids does Jamie Lee Curtis have, exactly? Find out here.
Curtis announced in 2021 that her youngest child is transgender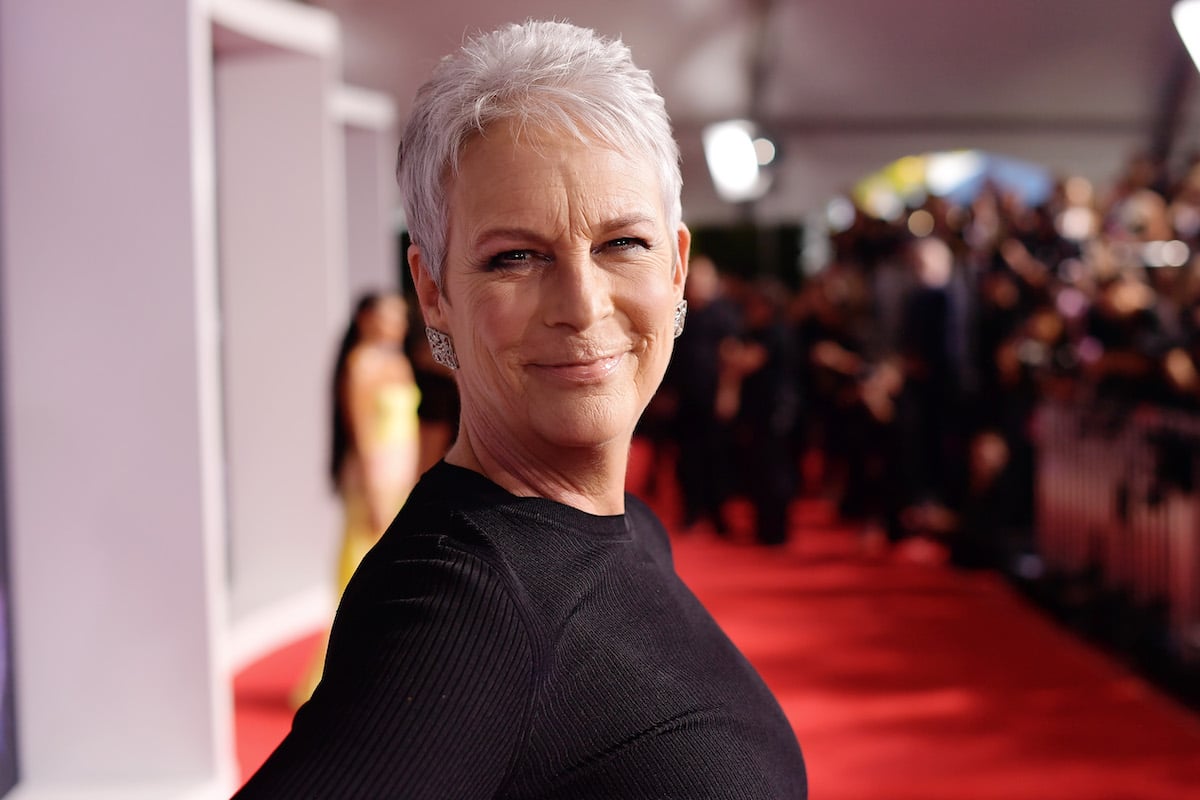 Curtis recently sat down with AARP, gracing the issue's August/September 2021 cover. In the interview, the actor talked about her life, childhood, and marriage, among other things. Of all the subjects she discussed, what stood out was the revelation that her youngest child is transgender.
The 62-year-old actor called her life a "constant metamorphosis," saying that the youngest of her kids, Ruby, formerly known as Thomas, was transgender. Curtis told the outlet that she and her husband Christopher Guest "have watched in wonder and pride as our son became our daughter."
The talented star also let out that Ruby, 25, was planning to marry her fiancé next year, an event the actor is to officiate. Curtis has in the past showed her support for trans people as she shared a Huffington Post article on her Twitter account in 2017. The article by the publication was an open letter from a trans teacher addressed to trans kids everywhere.
The star's children are incredibly private, but they have attended a handful of events with the actor. Ruby gave her mother permission to speak of her transition and impending nuptials, which Curtis excitedly shared with the outlet. The Knives Out star, however, didn't disclose any details regarding Ruby's soon-to-be spouse.
How many kids does Jamie Lee Curtis have?
Ruby's oldest sister and Curtis' only other child is Annie Guest. Annie is Curtis' adoptive daughter, and the actor gushes about her anytime she gets the chance to. She is usually spotted with her mother in tow at various events. Although she isn't as involved in the film industry as her famous mother, Annie is credited for her role in For Your Consideration as a set staff assistant.
Annie is also a professional choreographer, and she has won several awards for her memorable choreography and recognizable dancing style. She got married to Jason Wolf in 2019 during a private ceremony that Curtis described as a "loving familial blending with laughs and tears and truths."
Curtis and her husband have been married for almost 40 years
Curtis' marriage is one of the longer-lasting marriages in Hollywood. She and her husband have been married for almost 40 years, having tied the knot in 1984. In the interview with AARP, the star said that she feels safe wherever her husband is. She said, "That's the long marriage. It's the safety of knowing his car is in the garage, that I'm not alone."
The star once shared how she and Guest became acquainted, recalling seeing his picture in the 1984 Rolling Stone issue. Curtis wrote in a 2004 essay saying, "I looked at the man on the right wearing a plaid shirt and a waggish smirk. I'd never seen him before, but I pointed at him. 'I'm going to marry that man.' I said to my friend. The next day I called his agent, gave him my number, and told him to have Chris call me if he was interested."
Guest is known for his roles in This Is Spinal Tap, Saturday Night Live, The Joe Franklin Show, The Princess Bride, and The Little Shop of Horrors. He also wrote and produced the HBO series Family Tree and directed Mascots.
RELATED: The Sad Way That Jamie Lee Curtis Developed a Drug Addiction