How Many Kids Does Megan Fox Have?
Megan Fox has taken a step back from her career in order to focus on raising her family with her partner Brian Austin Green. 
Hollywood bombshell Megan Fox was one of the hottest stars of the early 2000s, featured in everything from Transformers to Two and a Half Men. Her sultry demeanor and long, black hair were her trademarks, and she was very much in demand by many top directors.
For the past several years, Megan Fox has taken a step back from her career in order to focus on raising her family with her partner Brian Austin Green. 
When did Megan Fox start dating Brian Austin Green?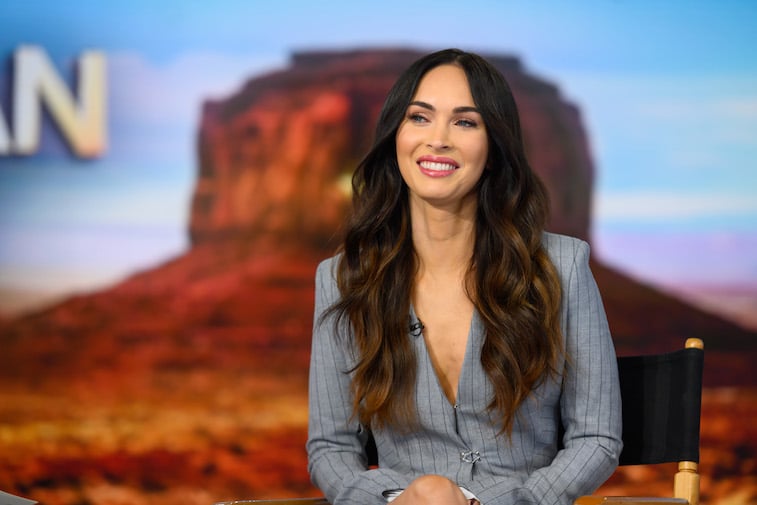 In 2004, Megan Fox was only 18 years old and already a television star. Her TV series, Hope & Faith, featured a wide variety of guest stars, including the much-older actor Brian Austin Green.
The two had immediate chemistry and in spite of their age difference (Green was 30 when they first met), they started dating. Green had already been married once and had a son named Kassius, but that didn't deter the couple, and they got engaged in 2006.
For the next several years, they remained happily together, but once their careers really started to hit an upswing in 2009, with Fox landing a lead role in the blockbuster Transformers film, rumors of a rift between the two first started circulating.
They called off their February 2009 wedding but both stayed mum on the exact reason for the delay. Regardless, the pair reconciled later that year and got married in 2010. 
How long have Megan Fox and her husband been married?
Brian Austin Green and Megan Fox have now been married for nine years, and together for fifteen, which is a huge accomplishment by Hollywood standards. Still, it hasn't all been sunshine and rainbows for the couple. In 2015, reports surfaced that the couple had decided to split up, with sources saying that things had been difficult between the two for quite some time. 
The split didn't last long — in 2016, Megan Fox revealed that she was pregnant, which caused the couple to reconcile yet again. Since then, they have remained together, and presumably quite happy with each other. Around this time, Fox took a noticeable step back from Hollywood and has chosen to only appear in select roles in television and film.
How many children does Megan Fox currently have?
The 2016 pregnancy that saved her marriage wasn't Fox's first. In fact, she and Brian Austin Green have four children in total. Kassius is Green's son from his previous marriage, whom Fox has helped raise. They also have three sons together, Noah Shannon Green, born in 2012, Bodhi Ransom Green, born in 2014, and Journey River Green, born in 2016.
Green and Fox prefer to keep their young family well away from social media, but they do occasionally share some snaps to Instagram, revealing that all their boys are adorable, a perfect blend of their famous parents.
Fox and Green are devoted to their family and are well-known for their habit of supporting their sons' sensitive natures, letting them wear whatever they want and play to their heart's content.
As to whether or not Fox and Green could have more children, it certainly seems possible. Fox is still young, at only 33 years old, and has shown that she truly loves being a mother. 
Fox does have several projects coming up, including a comedy titled Big Gold Brick, opposite such big-name actors as Lucy Hale and Andy Garcia. Could this new film be the start of a career resurgence for Megan Fox? Stay tuned to Showbiz Cheat Sheet for all the latest in entertainment news and to learn more about Megan Fox's newest projects.