How Many Kids Does Nick Cannon Have With Mariah Carey?
How big is Nick Cannon's family? Here's how many kids he had with his first wife, Mariah Carey, before the couple divorced.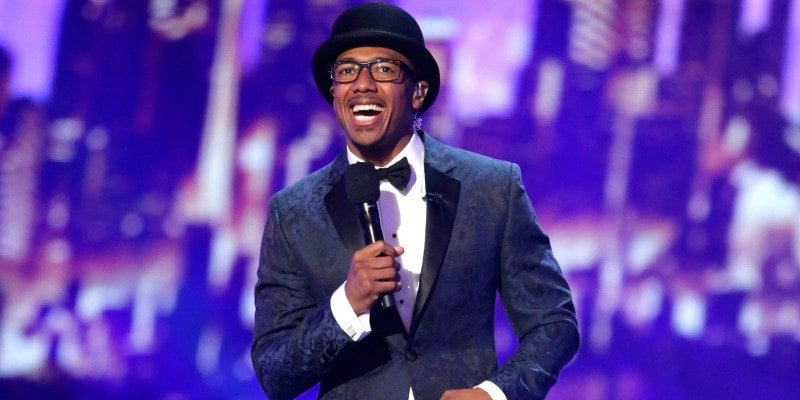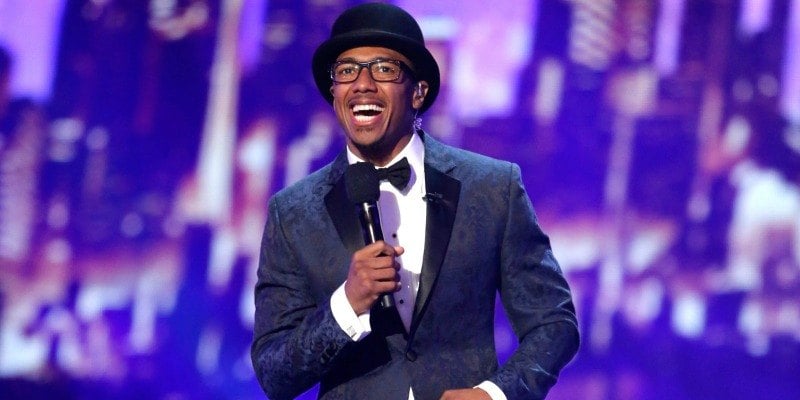 Nick Cannon is a true Renaissance man of Hollywood. The multi-talented star is a rapper, producer, television host, comedian, and actor, with a string of projects that keep him busy at all times.
Cannon is also known for his high-profile relationship with music icon Mariah Carey. Cannon and Carey were an unlikely pair, and while their marriage ultimately ended in divorce, they both maintain that their relationship overall was incredibly successful, on multiple counts.
How did Nick Cannon meet Mariah Carey?
When Nick Cannon and Mariah Carey first met each other in 2005, it was a very big time in both of their careers. Mariah Carey was the world's biggest diva, well known for her dramatic personality and love of jewels, furs, and a luxurious lifestyle. Nick Cannon, ten years younger than Carey, was in the fledgling stages of his career when they first met, on stage at an awards show. 
In 2008, they announced that they were dating, to the shock and awe of the public. Carey was known for her relationships with older men, like her long-term, ultimately unsuccessful marriage to record executive Tommy Mottola – Cannon was definitely a break from her usual pattern. However, the two seemed truly smitten, and they got married that very same year. They even got tattoos of each other's name and gushed all over social media about how their love would last forever. It seemed, for a time at least, that true love would prevail for Mariah Carey and Nick Cannon.
Do Nick Cannon and Mariah Carey have children?
Two years after their whirlwind 2008 wedding, Nick Cannon and Mariah Carey announced that they were expecting. On April 11th, 2011, on the couple's third wedding anniversary, Carey gave birth to twins. They named their baby girl Monroe and dubbed their son Moroccan Scott. Carey took to calling the adorable twins "dem babies," and the twins are featured frequently on both Cannon and Carey's social media accounts.
Sadly, although the twins brought the great happiness, Cannon and Carey's marriage was not to last. In 2014, they filed for divorce, which was finalized in 2016. The separation was amicable, and no reason was ever given for the breakdown of their marriage, although speculation continues to this day about what might have caused the one-time couple to grow apart. 
Does Nick Cannon have any other children?
Since his divorce from Mariah Carey, Nick Cannon has not remarried. However, in February 2017, Cannon welcomed a son, Golden Cannon with model Brittany Bell. Cannon and Bell have not commented extensively on their relationship, but have said that they are committed to co-parenting their son.
Cannon himself seems to be a devoted father and talks about all three of his children on a frequent basis. Cannon has said that he always puts his children first, including when it comes to co-parenting with Mariah Carey. The family gets together for birthdays and holidays and in Cannon's words, they will always share their children as a common denominator, and for that reason alone, will always find a way to get along. As for Carey, Cannon has had only kind words for her, even years after their divorce. He states that she can do no wrong and that for him, she will always be his "homegirl."
Cannon has stated in the past being a father is his greatest blessing, and that he would be glad to have more children in the future. Could he possibly reunite with his ex, Mariah Carey? Or will he surprise the world by finding another unlikely partner and give his children more little brothers and sisters?