How Many Kids Does Sheryl Crow Have?
Musician Sheryl Crow has been strumming her way — often on her trademark 1962 Gibson Country Western guitar — into the hearts and minds of Americans since the late 1980s. While Crow has had her share of high-profile relationships, the "Soak up the Sun" celebrity keeps her family life relatively private. Fans may be surprised to learn that although the singer-songwriter has never given birth to any children, Crow's absence from the country music scene between 2013 and 2017 was because she wanted to take a break from touring and instead focus on her young sons.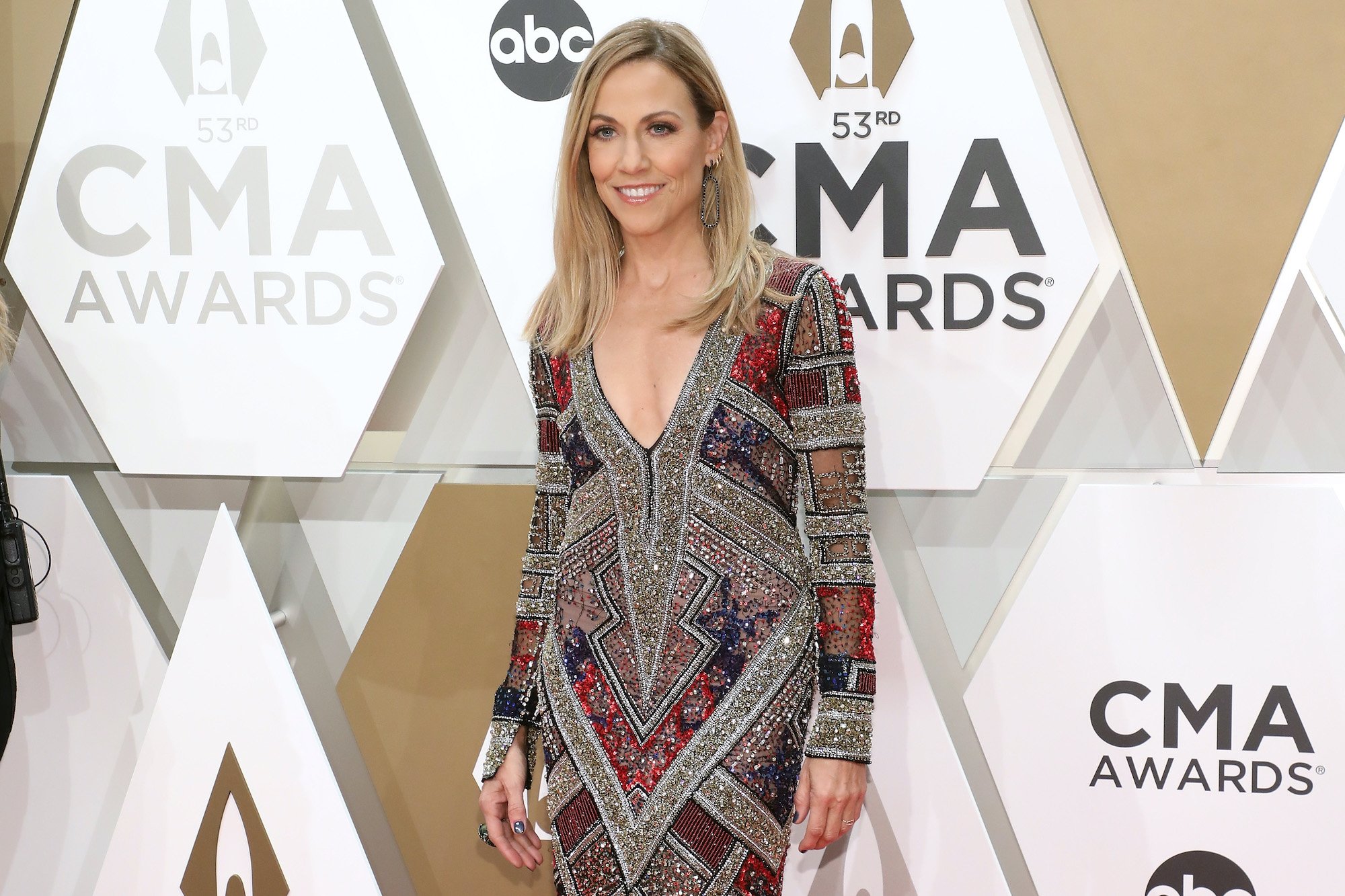 Crow recorded her first album in 1991, but it was never released 
From a young age, Sheryl Crow was always interested in music. She attended the University of Missouri's School of Music and initially worked as an elementary music teacher. Shortly into her schoolteacher career, Crow began recording jingles for different marketing campaigns and was soon doing backup vocals for celebrities like Michael Jackson, Stevie Wonder, and Jimmy Buffett.
Then came her opportunity to record a real album. Alas, it was never officially released (although some copies were leaked at the time). "In 1991, Crow recorded an album for A&M Records, which she shelved because it sounded too 'slick,'" explains Biography. "She began playing with The Tuesday Music Club, a band comprised of Bill Bottrell, David Baerwald, David Ricketts, and Sheryl's then-boyfriend Kevin Gilbert. The group contributed to Crow's debut multi-platinum album Tuesday Night Music Club (1993), which included the smash hit, 'All I Wanna Do.'
Crow immediately rocketed to success after her 1993 album. To date, she's released 11 studio albums and has won numerous Grammy awards. But despite these successes, Crow says her greatest blessing has been her family. 
Crow has had numerous high-profile relationships
While Crow has never gotten married, she's had her share of numerous high-profile relationships, starting with English rockstar Eric Clapton. "In the late '90s, Sheryl Crow had a brief relationship with the legendary musician Eric Clapton, who happens to be 17 years her senior," reports E! Online. "The relationship didn't last long, though it was rumored to have inspired her hit song 'My Favorite Mistake.'" 
She also briefly dated actor Owen Wilson, before getting engaged to cyclist Lance Armstrong. The two ended their relationship in 2006. "After much thought and consideration we have made a very tough decision to split up," the pair told People magazine. "We both have a deep love and respect for each other and we ask that everyone respect our privacy during this very difficult time." A year after her breakup with Armstrong, Crow made a big announcement: She was a first-time mom. But it had nothing to do with Armstrong or any of the other men she'd dated.
Sheryl Crow has two children
In 2006, around the same time that Crow and Armstrong were ending their engagement, Crow received a serious medical diagnosis. "Crow discovered that she had breast cancer," notes Biography. "Fortunately, Crow's cancer was caught in the early stages. She had a lumpectomy and underwent seven weeks of radiation." But that diagnosis shifted the singer's perspective on life. "Being diagnosed with [breast] cancer was a showstopper," she told People. "I think it dictated that I reevaluate my life and set up new guidelines for the way I want to live."
As part of Crow's new perspective on life, she decided she wanted to become a mother and adopted her first son Wyatt in 2007. In 2009, she adopted her second son, Levi. She even took a break from music between 2013 and 2017 to spend more time with her growing family. "I didn't want to spend any more nights away from home," Crow said in her People interview. "When you have kids, your priorities definitely change. I really felt consistency is the most important thing."