How Many Kids Does Thanos Actor Josh Brolin Have From Each Marriage?
Today, Josh Brolin — well-known for starring as the main villain Thanos in the Marvel Cinematic Universe's Infinity War and Endgame — is married to Kathryn Boyd. Boyd is a model and actor known for appearances in Everest, Oldboy, and The Watch.
Boyd is not Brolin's first wife, as he was previously married to Diane Lane and Alice Adair. So, how many kids does the actor have from each marriage? How long was he with each woman? Let's dive into each relationship — starting with his most recent marriage — and work backward.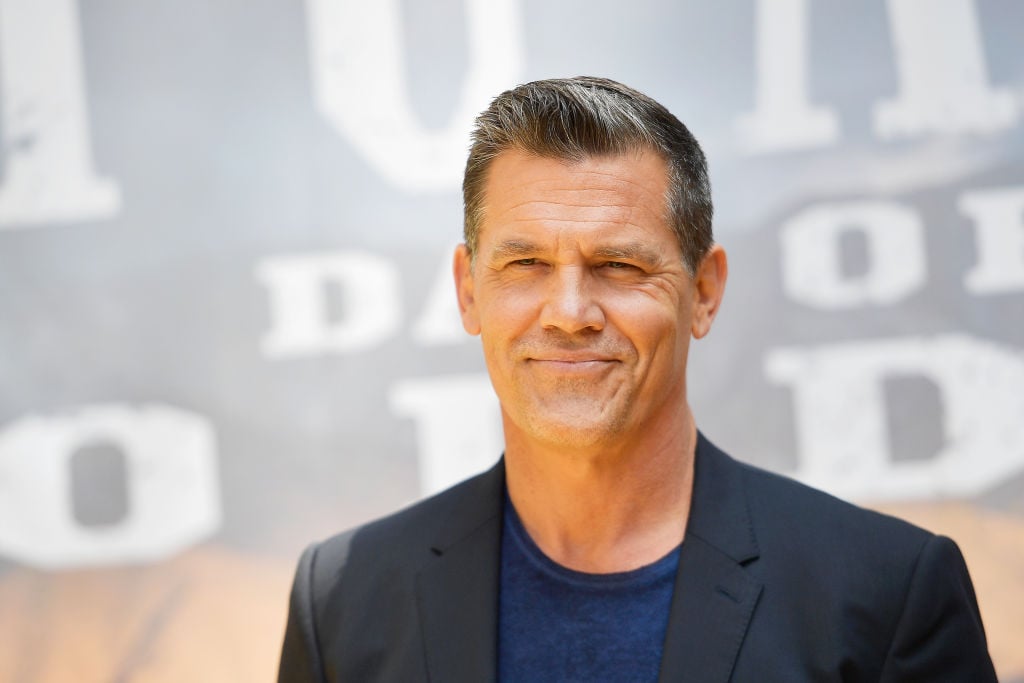 Brolin and Kathryn Boyd have one daughter together 
Brolin and Kathryn Boyd have been married since 2016; however, they dated for quite some time before tying the knot. Though boasting a large age difference — 19 years to be exact — the couple is here to prove that age is just a number.
Brolin and Boyd join the likes of Ryan Reynolds and Blake Lively, Goerge and Amal Clooney, and Hugh Jackman and Doborra-Lee Furness when it comes to Hollywood couples with sizable age gaps. The two introduced their first daughter — Westlyn Reign Brolin — in 2018. Yet, though Westlyn is Brolin's' first daughter with Boyd, she is not the MCU actor's only child; however, Brolin never had children with Diane Lane. 
Inside Diane Lane and Josh Brolin's marriage 
Brolin and fellow actor Diane Lane were married from 2004 until 2013. The two endured a bit of a rocky road together, and they divorced a couple of years down the line. While together, an incident at the home transpired into a domestic abuse arrest, which has since been discussed by both Brolin and Lane. 
According to sources, Lane did not wish to press charges after calling the police, and asked the officers not to arrest Brolin; however, since the case involved the possibility of physical contact, they had to take him in, as HuffPost notes. He was brought in on the lowest misdemeanor charge. What exactly happened remains a bit of a mystery.
Brolin has since gone to explain that when he married Diane Lane, he was looking to be a hero. He was looking to be the perfect husband and the perfect father to Lane's daughter from a previous marriage, and so on. He grew resentful in his marriage as a result, and he has gone on to explain that he has grown a great deal, as an individual, since his marriage to Lane. Yet, before Lane came around, Brolin was married to Alice Adair. 
Josh Brolin and Alice Adair have two children together 
Brolin and Alice Adair were married from 1988 until 1994. Alice Adair is an American actress known for playing Jan Bogomil in Beverly Hills Cop II, Rachel Slaten in Desperado: Avalanche at Devil's Ridge, and Diane McBride in Quantum Leap. 
Adair and Brolin had one son and one daughter together while married. Their son, Trevor Brolin is now 31 years old, while their daughter Eden Brolin is 26. They sure got a handful of years on their newest half-sibling!