How Many Living Kids Does Marie Osmond Have?
Marie Osmond has been in the public eye since she was a cherubic toddler who wandered onto a stage where her older brothers were performing.
Since that time, the brunette songbird has entertained millions on TV and in concert halls. In November, she and her brother, Donny Osmond, will end an 11-year tenure at the Flamingo Hotel in Las Vegas.
Because she leads such a busy life, one might wonder if Marie ever found time to raise kids. In fact, she's got more kids than most folks ever dream of having.
Marie grew up in a big family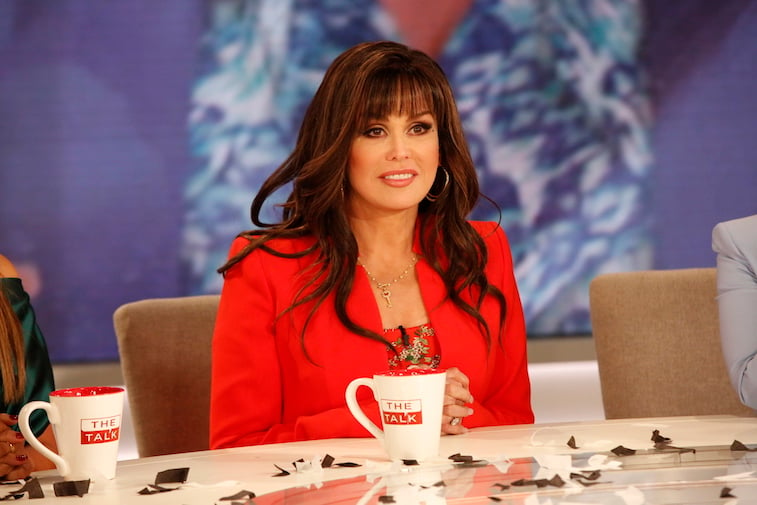 Olive Marie Osmond always wanted a big family, and that's exactly what she got. Born the eighth of nine kids in Ogden, Utah, Osmond grew up with seven older brothers as well as one brother who's younger.
Stephen Blosil
Marie and her first husband, BYU basketball player Stephen Lyle 'Steve' Craig, welcomed their only son on April 20, 1983. Stephen James Craig, who now goes by the name Stephen Blosil, is an entertainer who may be best recognized for his work in the 1989 TV movie, It Nearly Wasn't Christmas.
Marie and Stephen divorced in October 1985, and she married executive consultant Brian Blosil one year later. After Blosil adopted young Stephen, he and Osmond produced two biological children of their own. Together, the pair adopted five kids, four of whom are still alive.
Jessica, Rachel, and Michael
December 17, 1987, Jessica Marie Blosil is Marie's oldest daughter and the first of her adopted children. After her adoptive parents divorced in 2007, Jessica stopped using the name Blosil and changed her surname to Osmond. Jessica came out as bisexual in 2009. Since that time, her mom's been very supportive of the situation. Today, Jessica is a cop in Utah.

Rachael Lauren Blosil is Marie's second biological child as well as her second daughter. Born August 19, 1989, Rachael married art student Gabriel Krueger on Christmas Day 2012. Today, Rachael is a costume designer in Las Vegas were she was an important contributor to the Donny & Marie Show which wraps up in November after a remarkable 11-year run at the Flamingo Hotel.
Michael Bryan was the second child adopted by Marie and Brian Blosil. Born May 4, 1991, Michael was in and out of rehab from an early age and sadly perished after jumping from an eighth floor balcony in Los Angeles in 2010.
Shortly before his suicide at age 18, Michael had his surname legally changed from Blosil to Bryan. Michael is buried in East Lawn Memorial Hills Cemetery in Provo, Utah.
Brandon, Brianna, and Matthew
Born in November 1996, Brandon Warren was the fifth addition to Marie's burgeoning family. Adopted by Marie and husband Brian when he was an infant, Brandon is now 23 and resides in Las Vegas, Nevada.

Brianna Patricia was the second daughter adopted during the Blosil's 11-year marriage. Born November 19, 1997, Brianna married David Schwep in 2018.

Born in the summer of 1998, Matthew Richard Blosil was adopted by Marie and Brian the same year. Today, Matt, as he prefers to be called, is a 20-year-old Eagle Scout who openly shares his day to day life on Instagram.
Abigail Olive May
The fifth child -and second daughter- adopted by Marie and Brian Blosil was a baby girl named Abigail Olive May. Born September 5, 2002, Abigail is the youngest of Osmond's eight children.
Remarriage to Steve Craig
In March 2007, Marie and Brian Blosil divorced, and several of their adopted kids changed their last names to Osmond. On May 4, 2011, Marie wore her original wedding dress when she remarried first husband, Steve Craig, in a Mormon temple in Las Vegas.
Today, the couple appears to be wildly in love and enjoying time with Marie's seven surviving children.