How Many Members Are in K-Pop Group Stray Kids?
You have likely heard of the South Korean K-pop group BTS, which has taken America by storm, winning the American Music Award for Favorite Duo or Group Pop/Rock for the past three consecutive years.
But have you heard of Itzy or Stray Kids? If not, you probably will soon. They are among the hottest K-Pop groups to come out of South Korea. So far, their reception has been nothing short of fabulous.
Consisting entirely of female performers, Itzy is a welcome break from the typical boy-band dynamic. The Stray Kids, on the other hand, are a male-dominated group of K-Pop artists. The sensational performers fill the stage with high-energy vocals and impeccable choreography. They also literally fill the stage because the group includes so many young men!
BTS has seven members. What about Stray Kids?
How many members are in Stray Kids?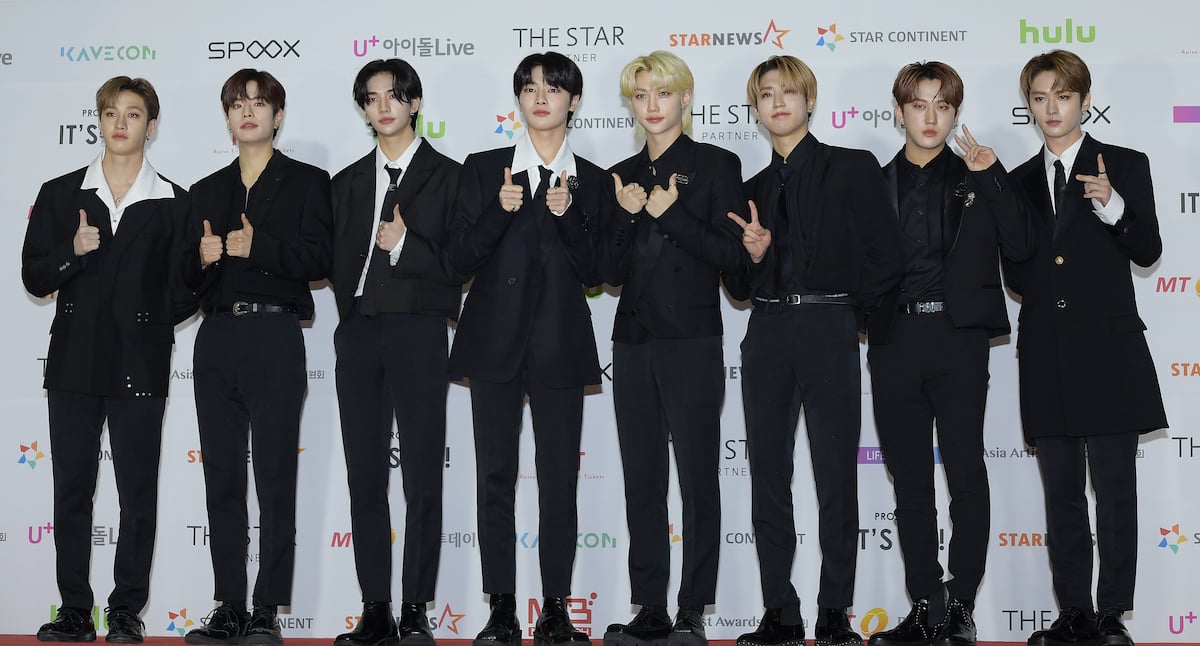 There are eight members of the K-Pop group Stray Kids. They formed in 2017 while performing on a reality competition show by the same name. In 2021, they released NO EASY, their highest-selling album to date, and won the Asia Artist Award for Performance of the Year.
Bang Chan is the leader of the group. At 24 years old, he is a talented vocalist, rapper, dancer, and producer. He told Teen Vogue, "Feeling good is the answer to all of your problems. So 'just enjoy' is and will always be my motto."
Lee Know is 23 years old, and in addition to being a vocalist and rapper, he is also the lead dancer. Changbin, who is 22, is the main rapper of the group.
The other five performers are 21 years old. According to Kpopping, Felix is a dancer, rapper, and center vocalist. Hyunjin is a dancer, vocalist, rapper, and visual artist. Han is a rapper, producer, and vocalist, and I.N and Seungmin are vocalists.
The Stray Kids are poised to make it big in America
The K-pop group has not yet hit America's mainstream music scene, but they have already amassed an impressive Twitter fan base, with 7.2 million followers to date.
They only follow a handful of people, including Republic Records, JYP_EDM, Hugh Jackman, Ryan Reynolds, and several other South Korean recording artists. We do know why they are interested in Republic Records. The group's current label, JYP Entertainment, recently expanded its current partnership with one of America's most successful recording labels.
Republic Records partners with JYP Entertainment
According to Forbes, the new relationship with Republic Records will help the Stray Kids "reach much larger audiences and likely rocket up the Billboard charts, hitting new highs and doing what few before them have managed."
Republic Records is "one of the most powerful music companies in the world," representing megastars Ariana Grande, Post Malone, Drake, the Jonas Brothers, and Taylor Swift. They also have deals through other labels to work with Nicki Minaj, The Weeknd, and Lil Wayne.
To date, Stray Kids has recorded 10 top 10 titles on the World Albums chart and has over a dozen top 10 hits on the World Digital Song Sales list. Forbes suggests, "with the backing of the most reliable hitmaking record label in the world, they could become the next K-pop stars to truly break out and make history in America with their forthcoming releases."
RELATED: Which K-Pop Boy Group Could Be the Next One to Break America?