How Many Members Are in K-Pop Group Twice?
There are plenty of K-pop groups people love, including the all-girl group TWICE. Managed by JYP Entertainment, they debuted in 2015 and rose to international fame with their hit single "Cheer Up" in 2016. 
After taking a break in 2020 like the rest of the world, TWICE resumed with a world tour in 2021 that concludes in late February 2022. K-pop fans are excited to see their favorite girl group in concert again, and TWICE has more than enough members to be seen.
K-pop group TWICE has a total of nine members
K-Profiles lists all nine members of TWICE to help new fans get familiar with them. The oldest member of the group is Nayeon. Many fans consider her to be the greatest "fake maknae." A fake maknae is not the youngest person in a music group, but they act like it. This person often displays a child-like personality and wears youthful clothing styles.
Since TWICE has nine members, Nayeon chose it as her favorite number. Additionally, the 26-year-old is the lead dancer, vocalist, and face of the group. However, the main vocalist and leader of TWICE is Jihyo. The 25-year-old has the most training out of all the members. Jihyo enjoys spending time on the internet, which gets her face out in public more often than other members. 
K-pop idols usually do not date, and contracts may include dating bans. However, Jihyo began a relationship with Kang Daniel after her group's ban ended. The two broke up in 2020 due to busy schedules. 
The main dancer of TWICE is Momo, and she also works as a sub vocalist. JYP Entertainment scouted her after seeing a dance video of her and her sister. After her elimination in SIXTEEN, Momo joined TWICE. In 2021, the 25-year-old broke up with her boyfriend, citing busy schedules.
Other TWICE members include Jeongyeon, Dahyun, and Sana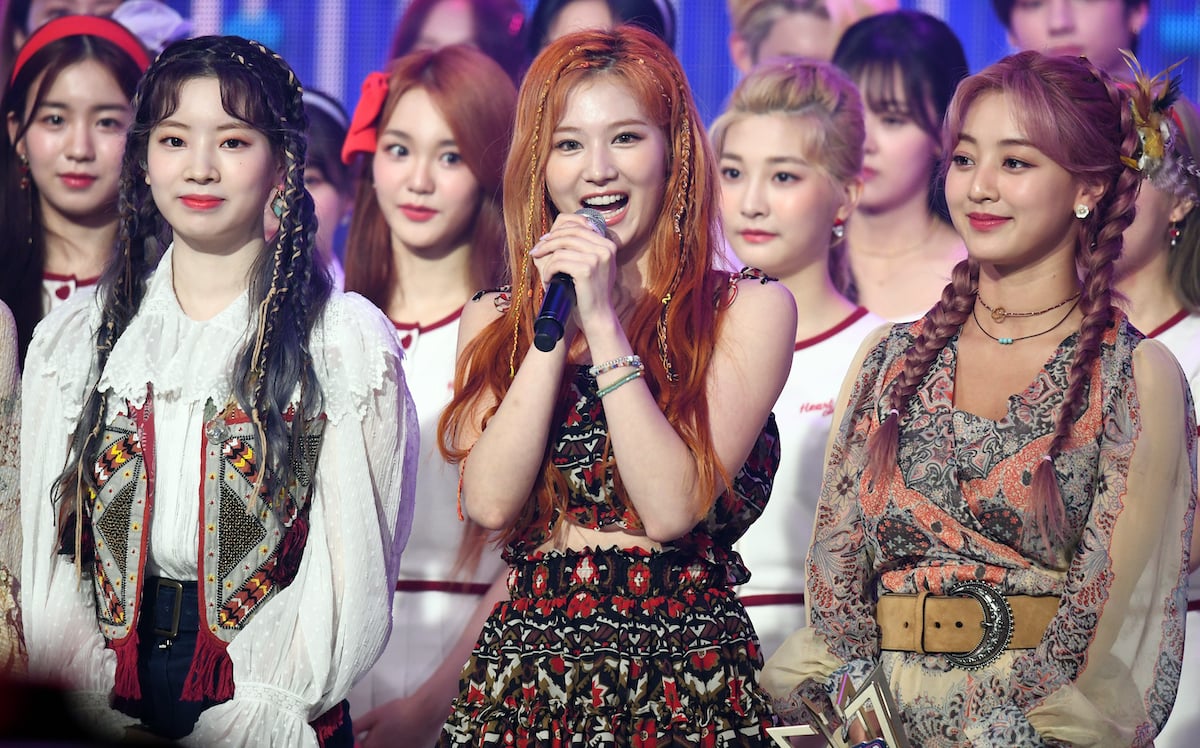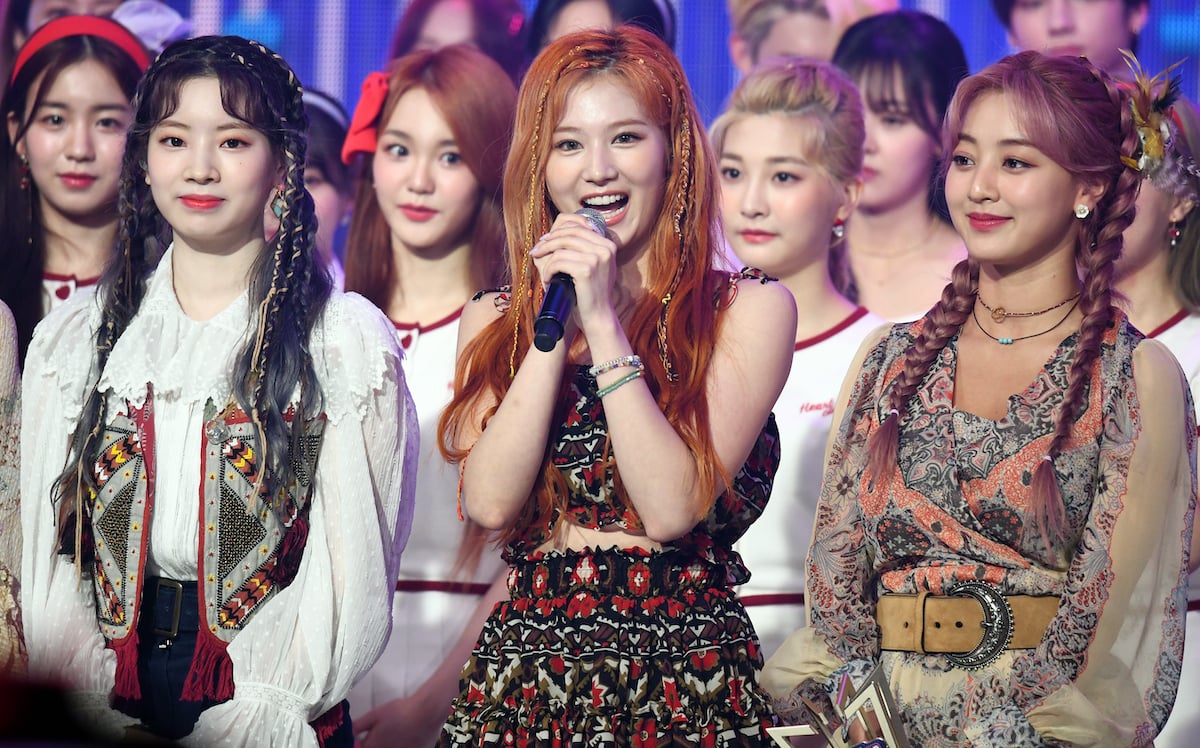 Another TWICE performer is Jeongyeon. The lead vocalist is the daughter of a popular traditional chef and is distantly related to Somin from K.A.R.D. In 2017, Jeongyeon took a break from TWICE for her mental health. The 25-year-old later returned to help promote "Alcohol-Free." 
The lead rapper for the K-pop group is Dahyun, who became a trainee in 2012. Before her debut, the 23-year-old's Eagle dance video went viral. Dahyun is skilled with the piano as well, once performing a piano cover of "Reminiscent." Dahyun covered TWICE's "Feel Special" in 2020, too. Fans can see it on the group's YouTube channel.
Sana is one of the nine TWICE members. While she was shopping with friends, she found out she landed a spot in the K-pop group. Fans note Sana's beauty and optimistic personality. Along with some other TWICE members, the 25-year-old appeared in J.Y. Park's "Fire" music video. 
Who are TWICE members Mina, Chaeyoung, and Tzuyu?
Some K-pop fans have come to adore Mina's skills. The main dancer and sub-vocalist hails from San Antonio, Texas, but she moved to Japan as a toddler. Like Sana, Mina was shopping when she got cast several years ago. Although Mina has 10 years of ballet experience, the 24-year-old had the least training out of everyone in TWICE before her debut.
Chaeyoung is a sub-vocalist alongside Mina as well as TWICE's main rapper. In her free time, the 22-year-old enjoys drawing. You might recognize her in "Stop Stop It" and "Only You."
The ninth member of TWICE is Tzuyu. Born in Taiwan, she traveled to South Korea to begin her training in 2015. The 22-year-old vocalist is the tallest person and youngest person in the group. Tzuyu earned the nickname "Yoda" due to her impressions of him.