How Many Movies Has Sir Ian McKellen Starred In?
Sir Ian McKellen has been an integral part of theater and film for six decades. The actor grew up in England, and began performing on the stage at an early age.
It wasn't long before he was known around the world, however, and is now one of the greatest actors in film history. During his impressive career, he has played a variety of memorable characters, from a wizard to a corrupt king to a supervillain…
Sir Ian McKellen: From 'Richard III' to 'Lord of the Rings' and everything in between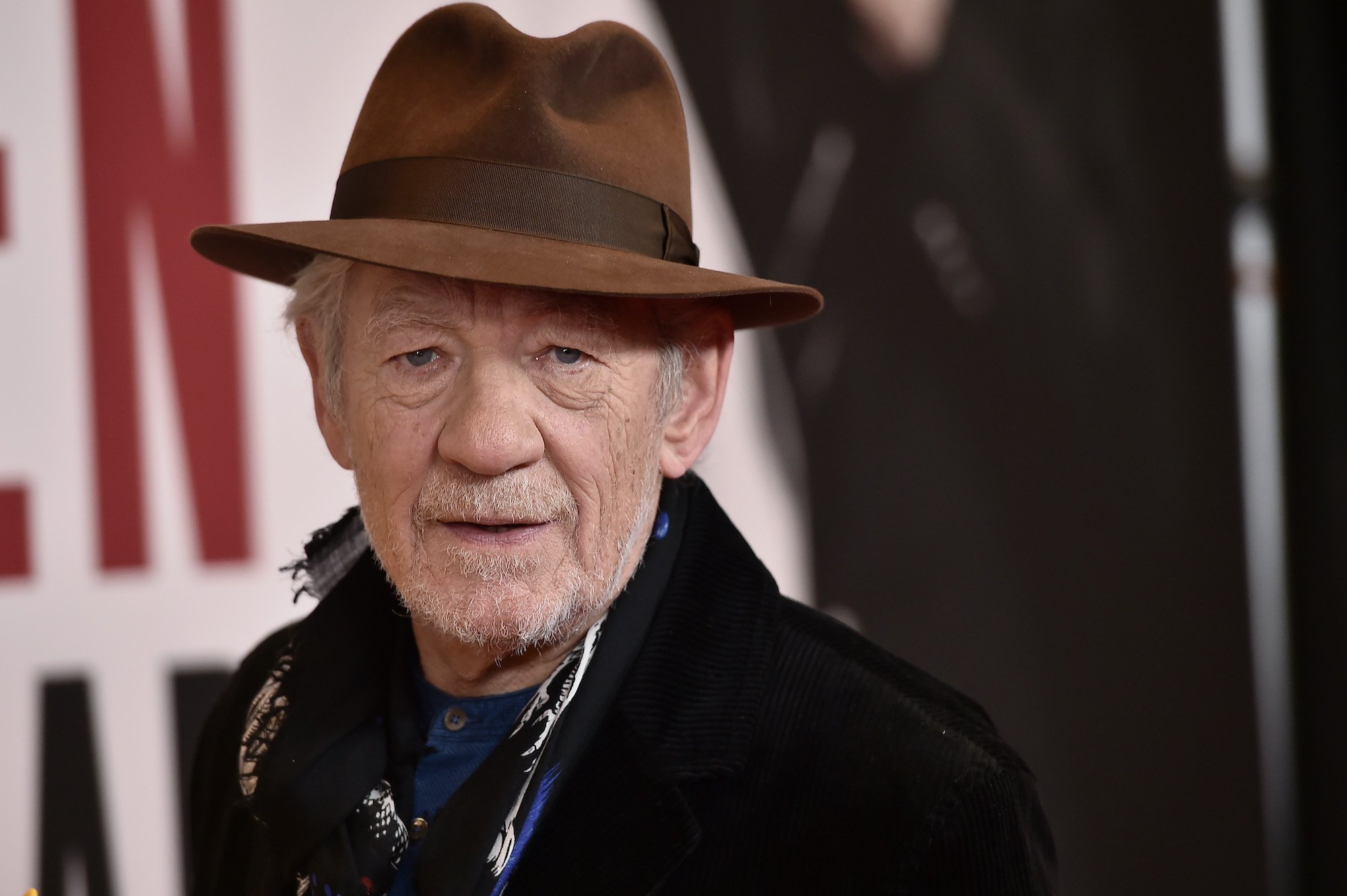 Sir Ian McKellen is a gifted actor, star of stage and screen. He spent his early years primarily on the stage, but by the 1980s, he was highly sought-after for films of all genres. His incredible acting range makes him a perfect fit for endless roles. At this point, the actor has been in over 55 feature films in the last 6 decades. 
McKellen's best-known for his role in the epic Middle-earth fantasies, Lord of the Rings and The Hobbit. Both film series, based on J.R.R Tolkien's classic tales, are sweeping masterpieces featuring an incredible cast of characters. McKellen brings Gandalf, the wise wizard, to life in all six of these films.
Out of the extensive cast used in those movies, McKellen is only one of two actors to have appeared in all of them–Cate Blanchett is the other. 
Another of McKellen's most iconic roles takes place in a fictional universe–this one, though, is plucked from the lines of beloved Marvel comic books. He played a delightfully villainous Magneto in several X-Men films.
Not only did he deliver a top-notch performance as Magneto, but the dynamic between him and real-life friend Patrick Stewart (who played his rival, Professor Xavier) was compelling. 
The brilliant thespian spent his early years heavily involved in Shakespearean drama, and he brought a few of those roles to the big screen. Perhaps one of his most powerful roles was as the title character in the 1995 film, Richard III. The film takes the original story and brings it into a more modern time period (1930s), which made it more appealing to a wider audience.
McKellen's delivers such a spine-tingling performance as the monstrous Richard, it might actually raise the hairs on the back of your neck…
He's an awesome actor — but he's also a knight!
McKellen's impressive career has served as inspiration to many people, and that hasn't gone unnoticed. In 1991, he received a phone call saying that the Prime Minister wanted to recommend him to the Queen for knighthood–and he thought it was a joke. 
Turns out it was no joke, though. He was knighted by Queen Elizabeth for services to the performing arts, although he nearly turned down the honor. He felt that there were many people out there who were more deserving, saying "It's a very strange system isn't it? Actors are more likely to get them than fire chiefs or people who have spent their lives doing charity work, which is a bit unfair, isn't it?"
In the end, he did accept the knighthood and is now referred to by the distinguished title of "Sir." Despite what he may think, he is entirely deserving of the title. The actor is very active in a number of important social issues, including gay rights. After coming out in 1988, he has supported many movements endorsing legal and social equality for gay people across the globe.
And no, Ian McKellen ISN'T Dumbledore…
Now, this one little bit of information may be mind-blowing to some, so prepare yourselves–Ian McKellen is NOT Dumbledore. We'll give you a minute to take a seat. Seriously — he isn't.
Yes, Gandalf and Dumbledore look like they could be twins — they even sound alike–but they are portrayed by two different actors. And no, those actors aren't brothers, either. 
McKellen says he is constantly approached by Harry Potter fans who want to know all about his role as Dumbledore. In fact, he once asked fellow actor Michael Gambon (who really does play Dumbledore), if he ever gets confused for Gandalf–"I asked him if he ever gets confused with me. He said, 'Urgh, all the time.' I asked him what he did. He said, 'Oh, I just sign your name.'"
Gambon is the second actor to portray Dumbledore in the Harry Potter films. Ironically, after the original Dumbeldore–Richard Harris–passed away, McKellen was approached as a possible replacement. He was interested in the role, until he heard that Harris had once referred to him as a "rubbish" actor.
That soured him to the part, and it went to Gambon. I think we can all agree that both wizards are super awesome, even if they aren't related in any way…