How Many 'NCIS' Actors Also Starred in 'Chicago Hope?'
Several 'NCIS' actors previously shared the screen in the medical drama 'Chicago Hope.' See those who were familiarized before co-starring in 'NCIS.'
NCIS has been home to a handful of actors in its 17 years on the air. From Michael Weatherly and Pauley Perrette — currently starring in Bull and Broke respectively — to the recently returned Cote de Pablo, Mark Harmon, Maria Bello, and more, the show has had a handful of stars (of all caliber) visit, or stay for an extended period. Remember when Jamie Lee Curtis was on the show? 
Though some of the actors never worked together before, going on to develop chemistry throughout the course of the series, a few were already quite familiarized. For, they previously starred together in Chicago Hope.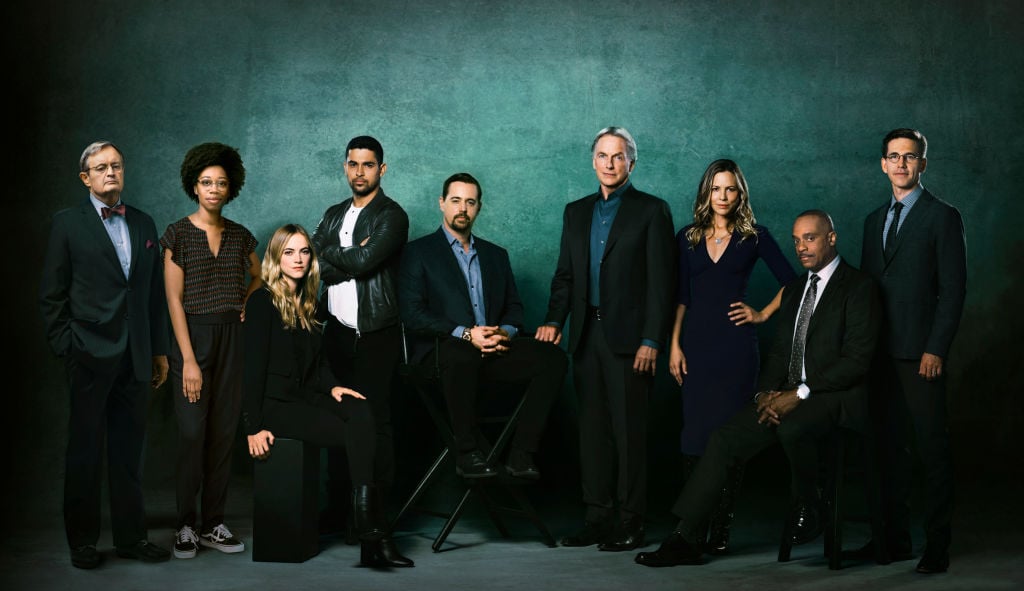 Chicago Hope was an American medical drama series created by David E. Kelley that ran from 1994 until 2000. The show focused on Dr. Phillip Watters who heads the hospital administration. Yet, he frequently butts heads with the dedicated doctors and surgeons who take issue with his unreasonable rules.
Like any juicy TV drama (slightly veering into the soap opera realm), the character's professional lives often took a backseat to their personal turmoils. As for the cast of characters, three of its stars have (or had) roles in NCIS. 
Mark Harmon played Jack McNeil in 'Chicago Hope' before playing Agent Gibbs in 'NCIS'
Mark Harmon joined Chicago Hope in its third season, and he stayed with the show until its finale. Harmon played Jack McNeil in the medical drama — one of the several doctors in the series.
Harmon also starred in Reasonable Doubts and St. Elsewhere before claiming the leading role in NCIS as Agent Leroy Jethro Gibbs — the man in charge who brings audiences back each and every episode. Yet, Mark Harmon shared the screen with two NCIS pivotal players. 
Rocky Carroll played Dr. Keith Wilkes in 'Chicago Hope' 
Rocky Carroll portrays Director Leon Vance in NCIS. He joined the show in 2008, and he has been with the cast ever since. However, back in his earlier days, Carroll appeared alongside Harmon in Chicago Hope as Dr. Keith Wilkes.
In Chicago Hope, Carroll's character often took a straightforward and tough-guy approach to problems, and as PensandPatron explains, he frequently found himself in the crosshairs of one of the show's other main characters. Though Rocky Carroll is now known for his role in NCIS, no one can forget that he also starred in ER, ROC, Welcome to New York, and The Agency. So, who is left? Which other NCIS cast member had a role in Chicago Hope? 
Lauren Holly also starred in 'Chicago Hope'
Lauren Holly only appeared in the final season of Chicago Hope. She played Dr. Jeremy Hanlon in the show's final bow. Holly also played Jennifer Shepard in NCIS; she served as a former NCIS Special Agent turned Director from 2005 to 2008. The character died in the field in May of 2008, yet she is remembered as one of the show's best, as she boasted quite the intense dynamic with Agent Leroy Jethro Gibbs.