How Many of Camila Cabello's Biggest Hits Can You Name?
Latin pop music is especially prominent right now. From the release of "Despacito" to Jennifer Lopez and Shakira's performance at the Super Bowl, the genre is reaching audiences it hadn't before. Camila Cabello is one of the most prominent artists who have ridden that wave. Here are her five biggest hits on Billboard Hot 100.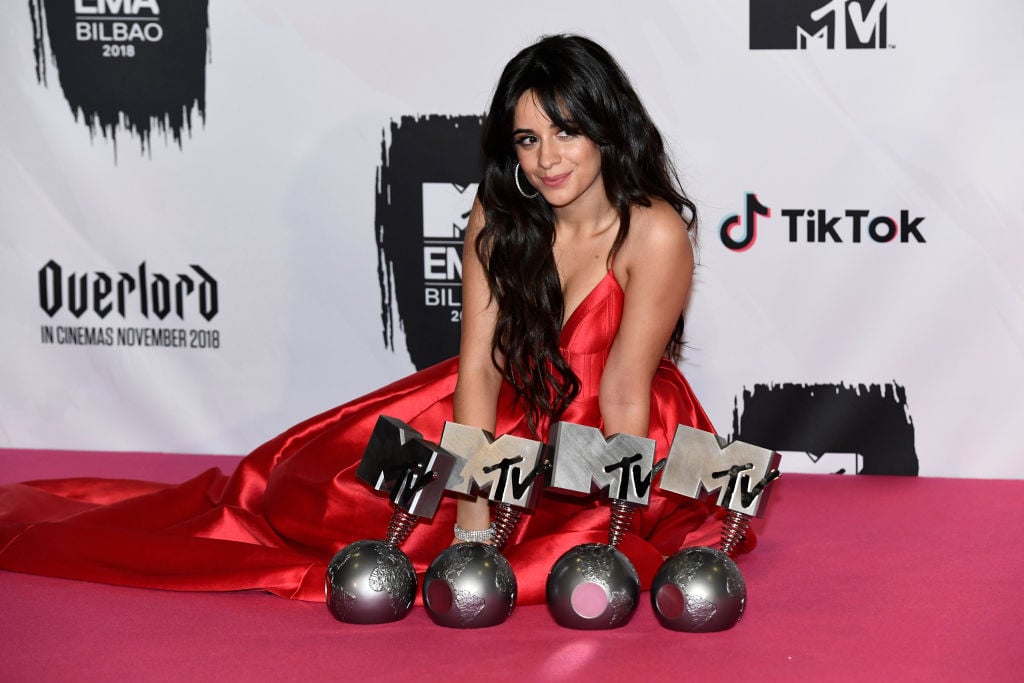 5. 'Bad Things'
Rihanna has had an incredible influence on her fellow pop artists. One of her signature moves was singing the chorus to rap songs. On "Bad Things," Cabello does her best Rihanna impression, adding an icy, sexy hook to a rap song by Machine Gun Kelly. The song helped to introduce many audiences to the idea of Cabello as a solo artist.
For a pop song, "Bad Things" is very offbeat and interesting. Sexy songs tend to be a little more upbeat, but "Bad Things" almost sounds sad. That contrast is part of what made the song so fascinating.
The chorus of the song samples "Out of My Head" by the underrated 1990s rock band Fastball. That track never received its due attention until Machine Gun Kelly and Cabello made the inspired decision to rework it. If only this song led to more rappers sampling classic 1990s alternative rock!
4. 'Beautiful'
"Beautiful" by Bazzi was a trap love song that did well enough on its own, especially for a song from an unknown artist. Apparently, he needed some extra star power to bring that song over the top. He was lucky enough to find one of the biggest stars in the world with Cabello, who lent her vocals to a remix of the song.
Sometimes remixes of this sort are simply commercial exercises designed to broaden a song's appeal. This was different. Turning the song into a duet made it a lot more emotionally charged.
3. 'Señorita'
As an artist, Cabello has always thrived on collaboration. Here was a collaboration everyone saw coming. Cabello and Shawn Mendes have flaunted their relationship for quite some time. It was only natural it would lead to some music.
As artists, Cabello and Mendes are very different. Mendes' music tends to be acoustic and guitar-heavy, while Cabello is more of a pop princess. However, the two managed to blend their styles masterfully on this duet. Their real life relationship only made the chemistry on the track more palpable.
2. 'Never Be the Same'
The latter half of the 2010s was a good time for power ballads. When Cabello threw her hat into the ring, she had to come up with something memorable to stand out from the crowd. She succeeded wonderfully.
Taking its cues from pop and country, oldies and contemporary music, the lyricism of Lana Del Rey and the vocals of Miley Cyrus, Cabello created an unforgettable song. The way she sings the bridge is unique and emotional. Few could listen to this song and ever be the same.
1. 'Havana'
Some legends became legends over time. Cabello became a legend thanks to the indelible opening bars of "Havana." That piano riff is one of the greatest calling cards in modern pop. This song became Cabello's most successful to date, peaking at the top spot on the Billboard Hot 100.
Also see: How Britney Spears' Most Popular Song Stands the Test of Time