How Many of the Biggest Hits of the 2010s Can You Name?
The 2010s were certainly a whirlwind decade. It was a time where we saw many musical trends, from dubstep from earlier in the decade to trap music later in the decade. Because streaming services came into their own during the 2010s, artists had more reason than ever to take inspiration from numerous genres of the same time to get their song on multiple Spotify playlists.
The 2010s had so many eclectic hits, it might not be obvious which were the most successful. To set the record straight, we are counting down the top five most successful hits of the 2010s. See how many you can name.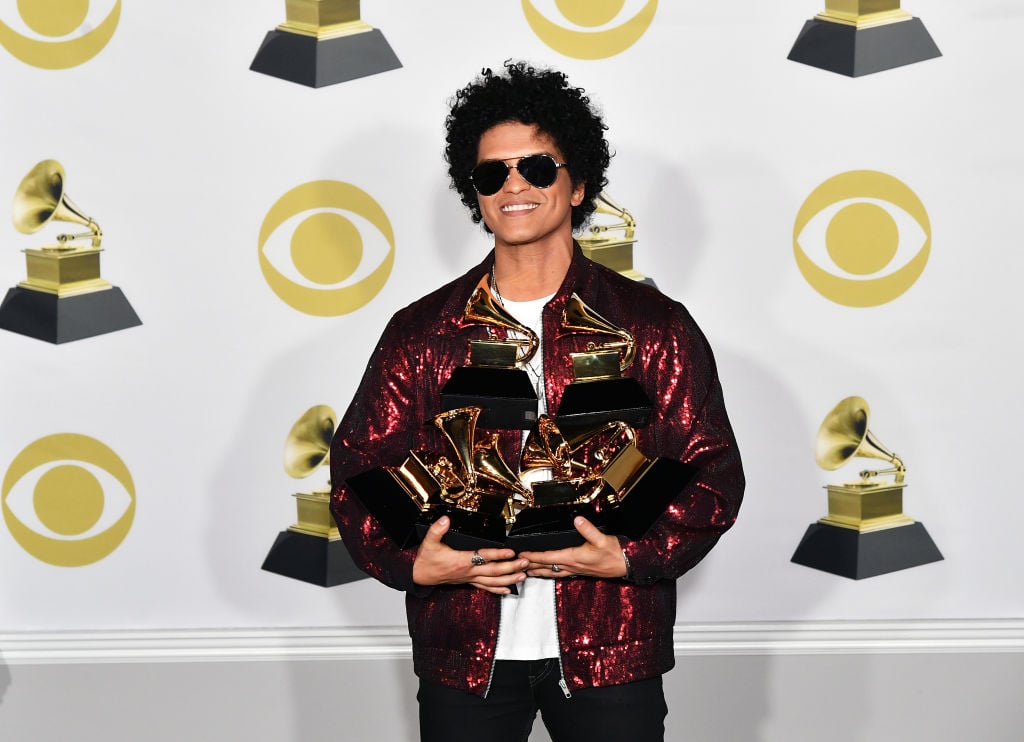 5. 'Girls Like You' by Maroon 5 feat. Cardi B
"Girls Like You" was a coronation for Maroon 5. While so many other bands from their scene faded out by the 2010s, they were still going strong. For them to have a number-one hit – especially a number-one hit of such popularity – this late in their career was an undeniable testament to their commercial supremacy.
Cardi B's verse adds lots of energy to the song's bridge. Though she became famous by making trap hits, "Girls Like You" proved Cardi B could sound comfortable in any genre. The song's video deserves credit for boosting its success as well. Plenty of music videos are designed as cameo-fests, from Taylor Swift's "Bad Blood" to Madonna's "B*tch I'm Madonna." However, the clip for "Girls Like You" feels like it set a record for the most celebrity cameos in one short clip.
4. 'Closer' by The Chainsmokers feat. Halsey
"Closer felt like it was everything at once. "Closer" is a great dance song with some trap vibes. It's sad and it's happy. It's a pop song with vocals from an alternative artist. All these elements are blended perfectly, making "Closer" a ubiquitous 2010s hit.
Part of the reason why the song remains so fascinating is its lack of closure. Did the couple really reconnect or did they just have a one-night stand? We'll never know and that's part of what makes "Closer" so fascinating.
3. 'Shape of You' by Ed Sheeran
Up until "Shape of You," Ed Sheeran wasn't known for writing songs about sex. "Shape of You" proved Sheeran is a master of all trades. He may have become famous in the early 2010s for writing folk songs but the track proved he could make pop songs just as well.
Since writing "Shape of You," Sheeran has been making more and more pop songs. "Shape of You" signaled a sea change in Sheeran's writing. As long as he can keep writing songs as good as "Shape of You," his change in direction was a good idea.
2. 'Party Rock Anthem' by LMFAO feat. Lauren Bennett and GoonRock
It may not get much airplay today, but "Party Rock Anthem" was huge in 2011. It's infectious beat filled many a dancefloor for the rest of the decade. Few hits since have had a synth riff so memorable.
"Party Rock Anthem" is the perfect window in early 2010s music. Thanks to artists like LMFAO, Kesha, and Flo Rida, we were all happily dancing like there was no tomorrow. We can only wait until this type of music comes back in style.
1. 'Uptown Funk' by Mark Ronson feat. Bruno Mars
Here's a song that deserved its success. It has an amazing beat, fun lyrics, and a dedicated vocal performance from Bruno Mars. This track felt classic the moment it came out.
"Uptown Funk" blends EDM, R&B, funk, pop, and hip-hop, all while managing to feel cohesive. The song is so great Mars made a very similar track called "24K Magic" which became a massive, acclaimed hit on its own despite its familiarity. "Uptown Funk' is a hit from the 2010s which could still have legs in the 2110s.