How Many Restaurants Does Gordon Ramsay Own?
Restaurateur Gordon Ramsay has become one of the most well-known celebrity chefs in the world. From his appearances on shows like Hells Kitchen and MasterChef, Ramsay is now the stuff of pop-culture legend, a regular presence in memes. With all of the hubbub over Ramsay's meltdowns, it can be easy to forget that Ramsay started out as a fine-dining chef and is a world-class expert in French cuisine.
How did Gordon Ramsay get involved in restaurants?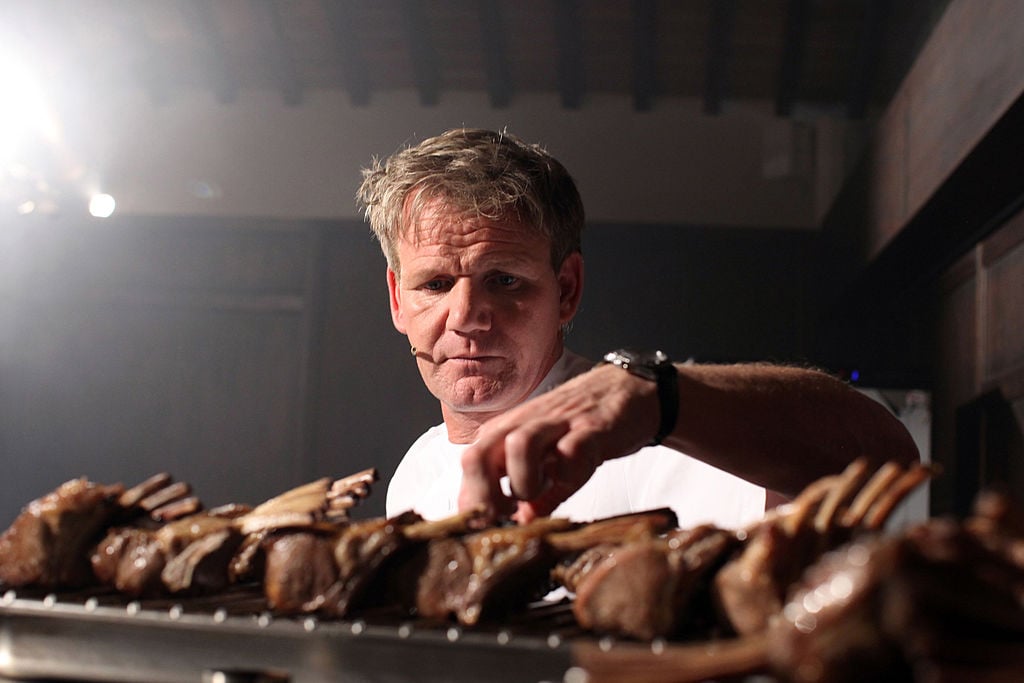 Ramsay was born in 1966, the second of four children. He has been open about some of the difficulties that he faced in his early life, mainly due to the fact that his father was an alcoholic with violent tendencies. As a teenager, Ramsay started working in a restaurant, though not in the same capacity as he would later in life. He washed pots and pans to help bring in some extra cash to support the family.
Ramsay started playing football when he was twelve and showed a lot of natural talent for the game. However, he suffered a series of injuries, ranging from a smashed knee to a torn ligament. Possibly due to the fact that he kept getting injured, Ramsay turned his attention to the culinary arts.
When he was 19, he enrolled in a catering school and started learning the more business-oriented side of restaurant work. In his early 20s, Ramsay moved to France to study French cuisine and over the next decade, ended up studying many different cooking styles and schools of thought, and even worked as a personal chef for a time. He slowly developed his signature style of demanding excellence in every phase of the cooking process — something that would ultimately become great fodder for reality television.
How many restaurants does Gordon Ramsay own?
In 1998, Ramsay opened his first restaurant, "Restaurant Gordon Ramsay," quickly followed by several more in locations all over the world. Globally, Ramsay now owns 35 restaurants, with 15 in London alone. Ramsay's restaurants include many fine dining spots as well as casual restaurants — a few of his more popular eateries in the United States include Gordon Ramsay Steak and Pub & Grill and Gordon Ramsay Steak Baltimore. These restaurants feature British-inspired favorites like fish and chips and Scotch eggs, all with a signature Ramsay twist.
Many of Ramsay's restaurants feature the coveted Michelin star, a signifier of true restaurant excellence. These spots include Restaurant Gordon Ramsay, Au Trianon, and Le Pressoir d'Argent. At these restaurants, guests can expect elevated French-inspired cuisines such as wild turbot baked in seaweed, oven-roasted pigeon, and native lobster cooked with lemon leaves. These dishes can cost a pretty penny, as well. Guests can expect to shell out hundreds of dollars, or pounds, for the privilege of a meal at one of Ramsay's Michelin-starred properties.
What is Gordon Ramsay's net worth?
Ramsay's versatility as a chef and his familiarity with many different types of cuisine has made him one of the wealthiest chefs in the world, and definitely one of the most successful. Between his restaurant holdings and his long-running career on reality TV, Ramsay's net worth has risen to around $220 million.
Ramsay currently appears in three TV shows, Hell's Kitchen, Kitchen Nightmares and Master Chef. There's no doubt he keeps an incredibly busy schedule. Still, Ramsay is devoted to his family and tries to include his children in his work as much as possible. In 1996, Ramsay married a schoolteacher named Cayetana Elizabeth Hutcheson, and they have gone on to welcome five children.