How Many Royal Babies Are Due in 2021?
The royals have baby fever. On Feb. 14, 2021, Meghan, Duchess of Sussex, and Prince Harry, Duke of Sussex, announced they're expecting their second child. But they aren't the only royal family members expecting a new bundle of joy this year. Suffice it to say Queen Elizabeth II is about to get a lot more great-grandchildren.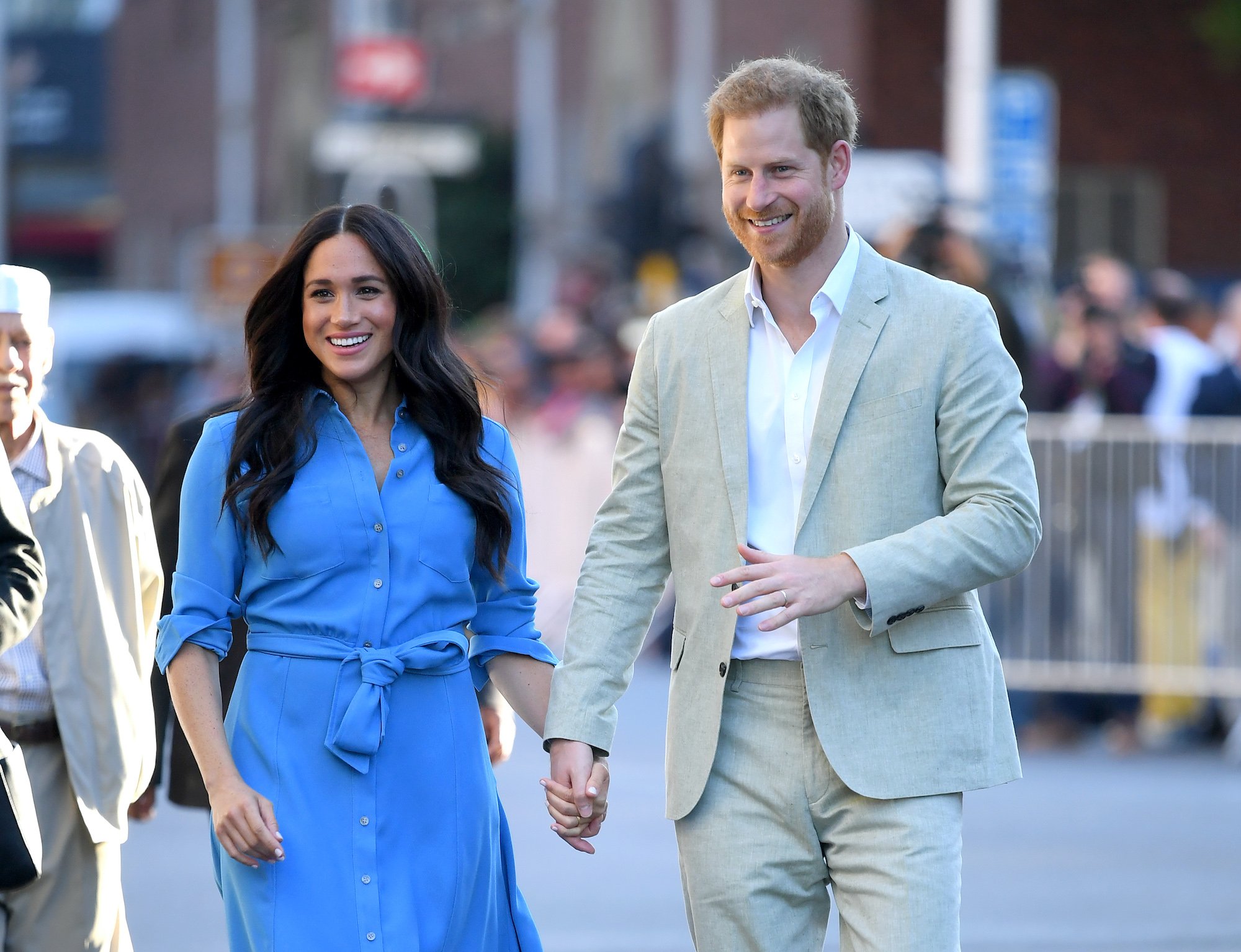 When is Meghan Markle and Prince Harry's baby due?
Meghan and Harry's announcement was packed with special meaning. First of all, they announced the happy news on Valentine's Day, just like Princess Diana and Charles, Prince of Wales, did when Diana was pregnant with Harry in 1984.
Meghan's Carolina Herrera dress was also designed for her when she was pregnant with Archie Harrison Mountbatten-Windsor, so he's still represented in the pregnant photo despite his absence. The photo was also shot by Misan Harriman, a friend of Meghan's who is the first Black photographer to shoot the September cover of British Vogue. The pregnancy shoot was done remotely and taken via iPad at Harry and Meghan's California home.
As Harriman told Vogue of the photo shoot:
"With the tree of life behind them and the garden representing fertility, life and moving forward, they didn't need any direction, because they are, and always have been, waltzing through life together as absolute soulmates. When you see people who have the connection that they have, it's like reading the pages of a book."
"To be asked to help share this absolute joy after such an unimaginable loss and heartache is a marker of true friendship," he continued. "Meg reminded me that had I not introduced her to a mutual friend then she wouldn't have met Harry. I'm grateful for whatever small part I played."
RELATED: Where Will Meghan Markle and Prince Harry's Baby Fall in the Line of Succession?
What did Princess Eugenie name her son?
The Sussex royals' announcement came just days after Princess Eugenie gave birth to her first child. She and husband Jack Brooksbank welcomed a son on Feb. 9, but his name has not yet been revealed.
Eugenie and Harry have always been close. According to Town & Country, he and Meghan sent a private congratulations to Eugenie and Jack following their son's birth.
The Queen was informed of Harry and Meghan's baby news before the public, and she is "delighted" by the news, per CNN.
RELATED: Princess Diana's Nieces Reveal She Shielded Them From a 'Terrifying' Moment With Paparazzi
Are any royals pregnant?
Eugenie and Meghan aren't the only royal mothers with sweet baby news in early 2021. Zara Tindall, Princess Anne's daughter and Queen Elizabeth's eldest grandchild, is pregnant with her third child.
Tindall's husband, Mike Tindall (a former rugby player), revealed the happy news on The Good, The Bad & The Rugby podcast in December 2020.
"It's been a good week for me, had a little scan last week—third Tindall on its way," he told co-hosts Alex Payne and James Haskell.
He and Zara have two daughters, Mia Tindall, 7, and Lena Tindall, 2. For his part, Mike said he's hoping for a boy this time around.
"I'd like a boy this time, I've got two girls, I would like a boy," he said. "I'll love it whether a boy or a girl—but please be a boy!"
Zara previously had two miscarriages, Mike noted. Meghan also had a miscarriage in July 2020, as she revealed in a November 2020 essay for The New York Times.
Meghan and Zara's due dates have not been revealed. According to Express, Zara was four months along when the news was announced in December, meaning she could give birth around May. Based on Meghan and Harry's pregnancy photo, it seems the former actor could be in her second trimester. Archie was born May 6, 2019.
Eugenie's son is Queen Elizabeth and Prince Philip, Duke of Edinburgh's ninth great-grandchild. Zara and Meghan's babies will be their tenth and eleventh.
Congratulations to anyone who put "three new royal babies" on their pandemic Bingo cards.