How Many Famous Skarsgård Brothers Are There?
You've almost definitely seen a Skarsgård on the screen — so how many famous brothers are there?
There are several sibling actors in Hollywood you could name in a drop of a hat, but it's the Skarsgard brothers that have everyone talking about them right now. This isn't a case where two or even three siblings made it big in the industry, but rather four brothers following in their father's footsteps while the other siblings reach success in other fields.
In case you lost count of just how many Skarsgard brothers (and a sister!) are running around, there are a total of eight, and you'll likely recognize most. You'd be surprised how many you already knew about from their iconic performances but didn't know were related!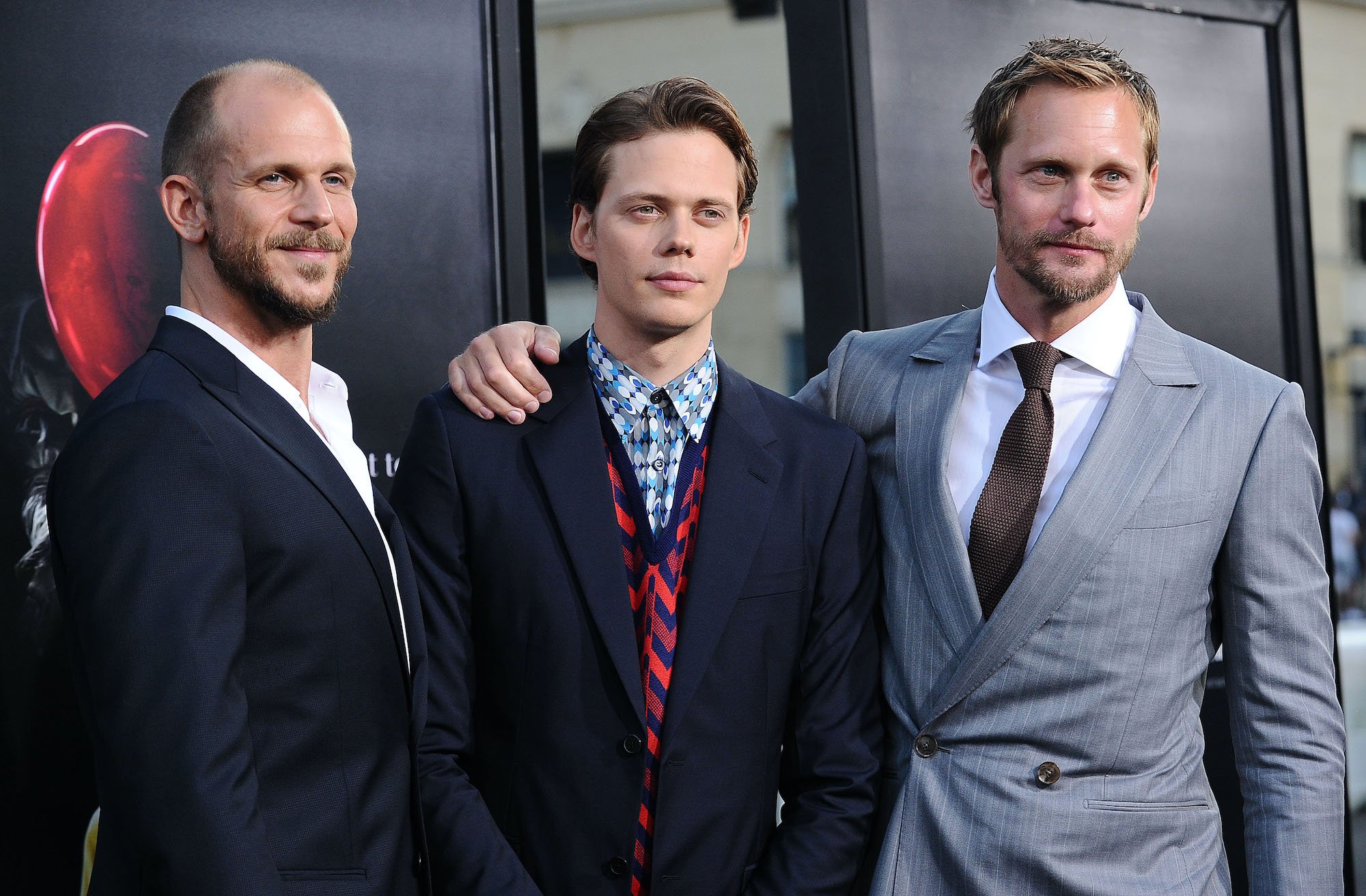 The famous Skarsgård family
There are eight siblings in the Skarsgård family, with a significant age gap between the oldest and youngest. From oldest to youngest, there is Alexander, who was born in 1976, Gustaf in 1980, Sam in 1982, Bill in 1990, Eija in 1992, Valter in 1995, and half-siblings Ossian in 2009 and Kolbjorn in 2012. The first six Skarsgård are the children of Stellan and My Skarsgard, while the two youngest Skarsgård boys are from Stellan's latest marriage to Megan Everett. 
What have the Skarsgård brothers starred in?
There are three Skarsgård brothers that have been crushing the industry in hit roles and performances, but a fourth is dipping his toes into the field as well. First, there's Alexander, the eldest brother. He has won a Golden Globe for his hit role of Perry Wright in Big Little Lies and is also known for big roles like Tarzan in The Legend of Tarzan and Eric Northman in True Blood. The second eldest is Gustaf, the actor known primarily for his roles as Floki in Vikings and Karl Strand in Westworld. The three-time award winner also has gotten recognition for playing Voss in The Way Back and Otto in Evil. 
The third Skarsgård brother — Bill — has received the most attention in recent years for his incredible performance as the terrifying Stephen King clown Pennywise in IT and It Chapter Two. The six-time award winner has had much success with other roles too, though — playing Roman in Hemlock Grove and Zeitgeist in Deadpool 2. Valter, the youngest Skarsgard actor, isn't as famous as his brothers. That doesn't mean he hasn't had his own notable films, however. He played Jon in Arn, Elias in IRL (In Real Life), and Lippi in Svartsjon. 
These famous Swedish brothers didn't just hit the scene out of nowhere, though. Their father, Stellan Skarsgård, is a Golden Globe winner with nearly 150 films under his belt — his most famous being Good Will Hunting, Mamma Mia!, and Amistad. "I'm really happy that they enjoy what they're doing, and it's great that they're talented because it would've been horrible if they tried to follow in my footsteps, and they were totally hopeless," the Skarsgård father told Associated Press of his famous sons. "I don't give [acting] advice to them. I tell them to be on time — that's a good thing. I tell them to be nice, and I tell them to have fun."
Not every Skarsgård is in showbiz
The two youngest Skarsgård brothers (Ossian and Kolbjorn) aren't quite old enough to have established careers — although Ossian has done voice acting for Young David in The Wife so may follow his famous brothers' footpath. Sam, however, followed in his mother's footsteps and became a doctor, while Eija (the only Skarsgård daughter) is a former Swedish model who stepped away from the lifestyle with talks of coming back when she's ready.
Despite being extremely successful in his field as well, OSSA documented Bill Skarsgård saying in high praise, "There's definitely a sense of embarrassment about what it is artists really do, at least for me in terms of acting. We have a mom and a brother who literally save lives." No matter where the Skarsgård siblings are in their fields, there's no doubting their parents hit the jackpot with talented children who have a love for what they do. You'd think there'd be one 'bad apple' out of eight children, but it looks like that won't be the case with this popular Swedish family.