How Many Spider-Women Are Joining the MCU?
Though Tom Holland's Spider-Man is likely going to stick around — if Marvel Studios and Sony Pictures can remain on amicable terms — he may not remain the only web-slinger in the Marvel Cinematic Universe. Based on insider leaks and available narrative information, some Spider-Women may be joining the landscape. Yet, there are many comic book variations of the female web-slinger, so which ones are most likely to join?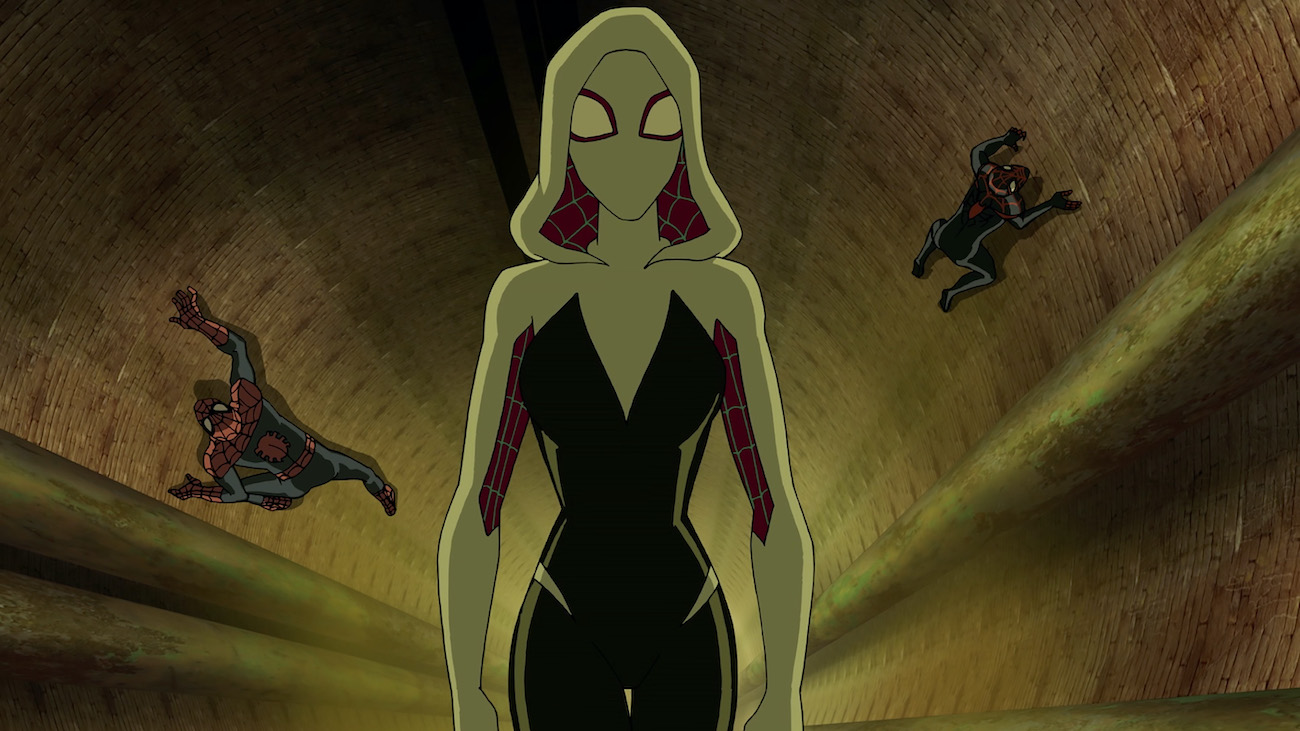 1. Spider-Gwen is reportedly on the way 
Gwen Stacy's Spider-Gwen appeared in the Oscar-winning film Spider-Man: Into the Spider-Verse, and she may also receive some live-action treatment, according to Marvel and DC insider Mikey Sutton. Sutton explained that Disney has had a "mad crush" on the character for quite some time, yet live-action Spidey movies up to this point have failed to adequately deliver on the character's associated hype and fandom. Speaking of Gwen Stacy, Sutton noted: 
Marvel Studios wants more than just Stacy to play a supporting role in their Spider-Man movies. They want to produce and release a Spider-Gwen movie, have it fully set in the  MCU, teaming the character with various Young Avengers. No casting has begun for Stacy yet. Discussions for this project have just started.

Mikey Sutton of Geekosity: All Things Pop Culture 
Gwen Stacy will theoretically join the landscape as an independent force, or as a supporting character who becomes a leading superhero. Yet, she's not the only Spider-Woman that seems destined to appear in the MCU. 
2. Is Marvel prepping Zendaya's Michelle Jones for a superhero transformation? 
Throughout the Tom Holland-led Spider-Man saga, Michelle Jones has proved quite essential. She deduced Peter Parker's identity by correlating his mysterious disappearances with Spidey's appearances, and she helped Parker bust Mysterio in the recent installment. 
Jones is highly intelligent, attuned to deceptive behavior, and she is an independent character capable of taking care of herself. Unlike the damsel in distress Mary Jane, she stands on her own and seems capable of becoming a superhero. 
Not to mention, if the rumors are true that the source-accurate Mary Jane is joining the landscape, the narrative opportunity for Jones' transformation may be right around the corner. If she and Parker separate, the MCU will have a way to expand her solo journey, independent from Parker's path. 
3. A Mary Jane incarnation of Spider-Woman is possible in the MCU, but it seems unlikely 
In the comic books, Mary Jane does become Spider-Woman at one point in time. Yet, if Marvel Studios is introducing the character to challenge Michelle Jones, she is likely to act as more of a potential love interest to Parker — someone who seizes his attention, leaving Jones to go off on her own. 
If the studio plans to use the name Mary Jane, fans will expect a rather canonical depiction, which doesn't lead to a quick transformation to Spider-Woman (and rarely ever leads to the transformation in general). Yet, if the character is coming, such remains a possibility…even if it's an unlikely one.