How Many Times Has Barbara Walters Been Married?
Through her interviews with celebrities, Barbara Walters has become a star in her own right. And fans want to know about her personal life.
She's spent her career breaking the glass ceiling for women in journalism. But working her way up was no easy task. Broadcaster Barbara Walters became famous for drawing information out of celebrities during poignant and revealing interviews. And over the years, she's developed a following of her own.
Her romantic life has been the subject of discussion for many fans. They're curious to know who she's dated and if she's ever been married. Biography reports Walters has indeed been married. She's also had more than a few flirtations with big-name celebrities.
Barbara Walters was always comfortable in front of the camera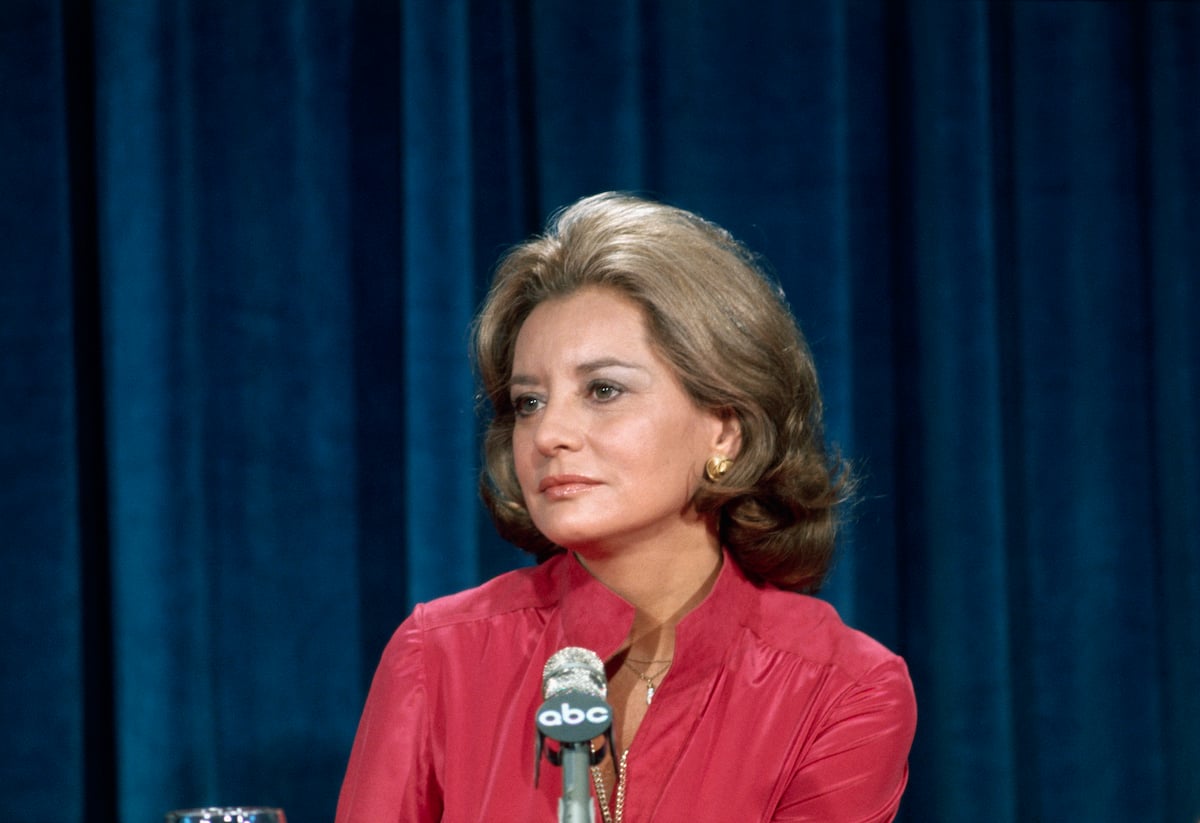 Growing up, Barbara Walters found herself exposed to celebrities. Her father, Lou Walters, was a nightclub impresario. He made enough money that he was able to enroll Walters in private schools, where she met people from all walks of life.
After graduating from Sarah Lawrence College in Bronxville, New York, in 1953, Walters took a job as a secretary. That didn't suit her, so she applied for a job with Tex McCary of WRCA-TV and was hired. 
Walters worked there for a while and learned on-the-job skills about writing and producing. That's when she moved to CBS as a writer for Morning Show. 
In 1961, Walters made another career shift, this time to NBC. She was hired to write materials for the Today show. After traveling with Jaqueline Kennedy, Walters proved she had what it took to work in the big leagues, and she was promoted to co-host. 
However, no one took Walters seriously at first because she was a woman. But she worked hard and proved she could handle the work. Her tough-as-nails attitude caught the attention of Richard Nixon, who allowed her to be a part of the press corps he took with him to China. Walters won her first Daytime Emmy Award in 1975. After that, everything began to fall into place.
Barbara Walters opened doors for other women
Walters knew that if she wanted to be on top, she needed to score big interviews, and she needed to be the first to do so. It was clear from the beginning she had a talent for it, and she landed some major political interviews that put her on the map.
Eventually, Walters became co-anchor of ABC's evening news program. It was a huge moment — no woman had been allowed to do this before. However, her success wrankled her male colleagues, and she was let go after two years. 
That did little to slow Walters. She continued to work hard, proving she had what it took to succeed in one of the most extreme businesses in the world. Walters continued to do hard-hitting interviews until 2004, when she retired at the age of 74. 
Walter wasn't done yet, though. She continued to co-host and produce the daytime talk show The View and remained on the show until 2013, when she retired again.
She was married twice 
Given how busy Walters was with her career, you might think it was hard for her to find time for romance. In fact, she married not once but twice.
In 1955, she married her first husband, business executive Robert Henry Katz. The marriage lasted only three years, and they divorced in 1958.
Walters remarried in 1963 to theatrical producer Lee Guber. Their union lasted 13 years. Though she never married again, Walters continued to date. 
At one point in the 1970s, she had an affair with U.S. Senator Edward Brooke. She broke the news in her memoir, Audition. 
In 1982, Walters had a flirtatious on-screen moment with Clint Eastwood. She asked if he ever told a woman everything, and he said no. Walters said that would bother her, and she would press for answers. Eastwood seemed intrigued and said she was welcome to try. He later asked her out, but Walters said she was busy, and nothing came of it.