How Many Times Has Diddy Changed His Name?
Sean Combs has been a stalwart in the music industry for three decades. The rapper, director, and record executive has worked with some of hip-hop's biggest names such as The Notorious B.I.G. Throughout that time, he's been known by many stage names — and in 2021, he announced he's changing his moniker once again.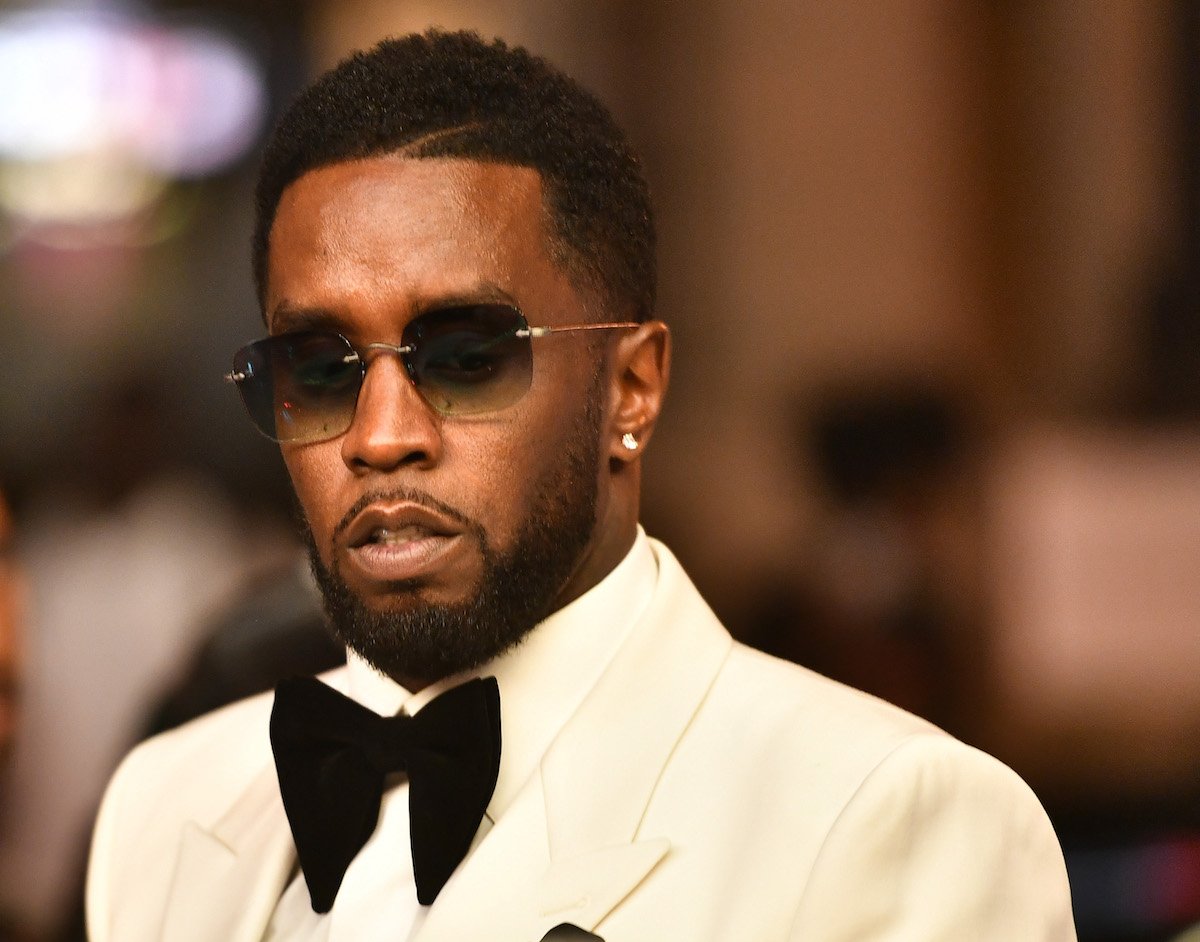 Diddy started his career as Puffy
When Sean Combs first burst onto the scene in the early 1990s, he was known as Puffy. He told Jet magazine in 1998 that the name came from his childhood. "Whenever I got mad as a kid, I used to always huff and puff. I had a temper," he recalled. That's why my friend started calling me Puffy."
He went by "Puffy" on Bad Boy Records' most influential early release, The Notorious B.I.G.'s 1994 debut album Ready to Die. At the same time, he was also going by the name "Puff Daddy" as early as 1990 on tracks with Father MC and Jodeci.
Combs released his debut album No Way Out in 1997 under the name Puff Daddy.
Puffy changed his name to P. Diddy because of The Notorious B.I.G.
In early 2001, Combs was acquitted of charges related to an infamous nightclub shootout (where his girlfriend at the time, Jennifer Lopez, was involved). To get a fresh start, he declared in an interview with MTV News that it was time for another name change.
"No more Puff Daddy — the first week in June we're gonna have a name change ceremony," Combs said. "I'm not doing it as serious as Prince [but] I just want something fresh." He revealed his new name, as well as where it came from: "I'm rockin' with 'P. Diddy' now," he said, adding, "My man Biggie gave me that name."
After a few years of "P. Diddy," Combs decided to drop the "P" and just go simply by "Diddy." He said in an interview with Katie Couric on Today in 2005 that he dropped the "P" to make it easier for his fans to cheer for him.
"I felt the 'P' was coming between me and my fans," he said. "We had to simplify it. It was, you know, doing concerts and half the crowd saying 'P. Diddy,' half the crowd chanting 'Diddy.' Now everybody can just chant 'Diddy.'"
However, Combs got sued by UK-based producer Richard "Diddy" Dearlove not long after announcing the new name. Combs agreed to a settlement with Dearlove, and he went back to using P. Diddy (at least in the UK).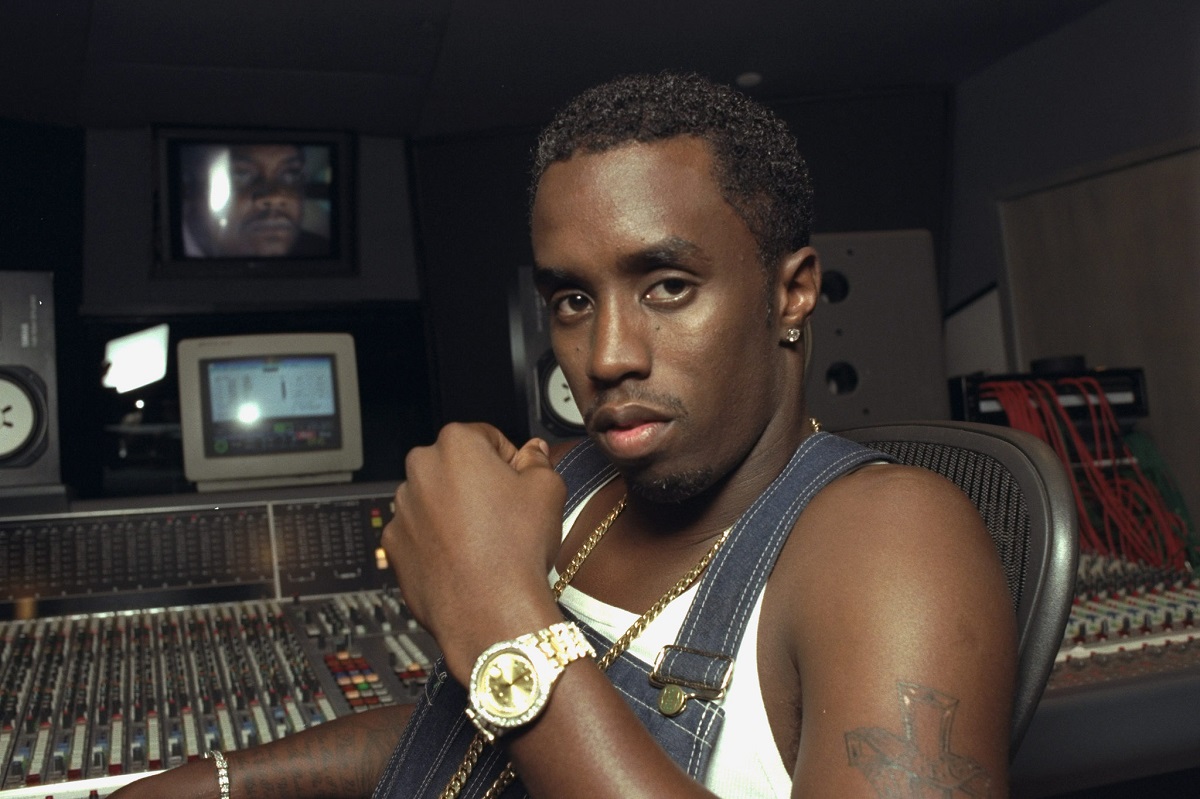 RELATED: The Notorious B.I.G. Stopped Selling Drugs Because of Diddy
Diddy's other names, Sean John and Swag
In early 2008, Combs told the Daily Star that he wanted to be called "Sean John" — the same name as his clothing line. "I have always evolved and taken a different name each time," he explained. "Right now, I want to be Sean John." Both the clothing brand and his temporary moniker are taken from his birth name, Sean John Combs.
In May 2011, Combs announced he was undergoing another name change for his comeback. He changed his name to "Swag" and even set up a Twitter account for the occasion. But the "Swag" name only lasted a week in total.
In 2014, in advance of the release of his "Big Homie" music video (which was released under the name Puff Daddy), Combs insisted that he never changed his name in the first place.
Sean Combs' latest name, 'Love'
In November 2017, Combs announced that he was changing his name simply to "Love." Fans didn't hear much about it again until May 2021 when he shared a photo of his new driver's license on social media with the name Sean Love Combs.
"I've been praying on this and I know it's risky because it could come off corny to some people, but I've decided to change my name again," he revealed in a video on social media at the time. "I'm just not who I [was] before. I'm something different. So my new name is 'Love' — a.k.a. 'Brother Love.'"
The announcement drew criticism at the time from WWE personality Bruce "Brother Love" Pritchard. "Find a new gimmick," he said in a tweet. "I invented and perfected Brother Love. I am the original and you are not."
In total, Combs has changed his name nine times throughout his career — from Puffy to Puff Daddy to P. Diddy to Diddy, back to P. Diddy, to Sean John and Swag, back to Puff Daddy, and finally to Love.
Sean 'Love' Combs was inspired by James Baldwin
In a 2021 interview with Vanity Fair about this new era — and all those that came before it — Combs contended that "Love is a mission." He was partially inspired by a quote from author James Baldwin about the topic of love, which he shared in the official beginning of the new era on Instagram in August 2021.
"Love does not begin and end the way we seem to think it does," the Baldwin quote read. "Love is a battle, love is a war; love is a growing up."
"I've spent the last 10 years in and out of a dark place, struggling to find the meaning in everything happening to me and around me," Combs said in a post of his Vanity Fair cover. "I stepped away from music, I moved across the country, and tried to escape the heartbreak I was feeling. I needed to get off the floor, get up and get closer to God! And really discover my reason for being here!"