How Many Times Has Jennifer Lopez Been Married?
Find out how many times Jennifer Lopez and Alex Rodriguez have been married.
After two years of dating, Jennifer Lopez and Alex Rodriguez shared the happy news that they are engaged.
On March 9, the couple posted a photo of JLo's fabulous new ring on their social media accounts. Following the announcement, fans had questions about their relationship and even some of Lopez's past relationships including how many times she has been married. Here's who the superstar walked down the aisle with before she accepted A-Rod's proposal, plus how many times Rodriguez has been married.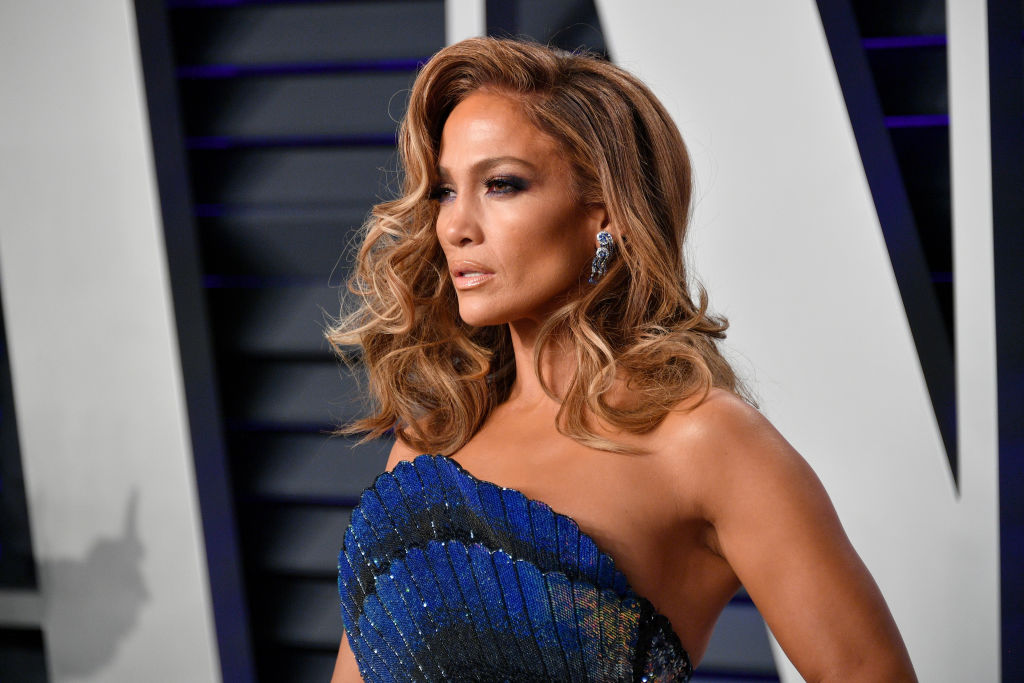 How many times Lopez has been married
The "Jenny From the Block" singer has been married three other times.
Lopez's first husband was a Cuban waiter named Ojani Noa. The pair said "I do" in 1997 but their union ended less than a year later. Noa and Lopez have been involved in a few legal battles since their 1998 divorce as he tried to publish a book about her and threatened to release an intimate video of their honeymoon.
Fresh off her relationship with rapper and record producer Sean "Diddy" Combs, Lopez began dating backup dancer Chris Judd. The two tied the knot in September 2001 but split after a year.
JLo's third marriage was to Marc Anthony. She and the fellow singer tied wed in 2004 just a few months after her engagement with actor Ben Affleck ended. Anthony and Lopez announced their split in 2011 and he filed for divorce in 2012. The former couple are parents to their twins, Emme and Maximilian, who were born in 2008.
How many times Rodriguez has been married
This marriage won't be Rodriguez's first either as the former New York Yankees slugger said "I do" one other time.
A-Rod married Cynthia Scurtis in 2002 and their divorce was finalized six years later. Rodriguez shares two daughters with his ex. His oldest, Natasha, was born in 2004 and his youngest daughter, Ella, who was born in 2008.
When will JLo and A-Rod have their wedding?
Since they just got engaged, the couple likely hasn't set a wedding date yet but Lopez does have a U.S. tour scheduled throughout June and July so those months might be out. As for where they'll get hitched, well fans are betting their nuptials will take place in the Bahamas which is where Rodriguez reportedly popped the question.
When it comes to their children, a source told People that they will be a big part of the wedding.
"Their kids all accepted each other and got along from the beginning. It's always tricky when you merge families, but Jennifer and Alex did a great job from the start. The kids are amazing together. And they have wanted Jennifer and Alex to get married for a long time. They will all definitely be a huge part of the wedding," the insider said.
Lopez and Rodriguez got engaged a few weeks after they celebrated their two-year anniversary together.
"You make my world a more beautiful safe and stable place… in the midst of our ever-changing, ever moving life… te amo Macho," she wrote in part via Twitter to mark the day.
A-Rod also shared a touching post for his love on social media writing, "We are meant to be, and how much you mean to me cannot be put into words."
Read more: Jennifer Lopez's Sexiest Instagram Photos
Follow The Cheat Sheet on Facebook!