How Many Times Has Johnny Depp Been Engaged?
Johnny Depp's love life has certainly been full of ups and downs, and the actor has seen it all documented in headlines.
Johnny Depp's love life has certainly been full of ups and downs, and the actor — who has enjoyed heartthrob status through much of his long career — has seen it all documented in headlines. While the celebrated actor has racked up accolades for his quirky and memorable roles, he's also drawn attention for his string of serious romances that have often ended in a flurry of media attention. 
From his early relationship with Winona Ryder to his most recent and very high-profile divorce, what has Johnny Depp's love life been like, and just how many times has he been engaged? 
Johnny Depp has dated a lot of leading ladies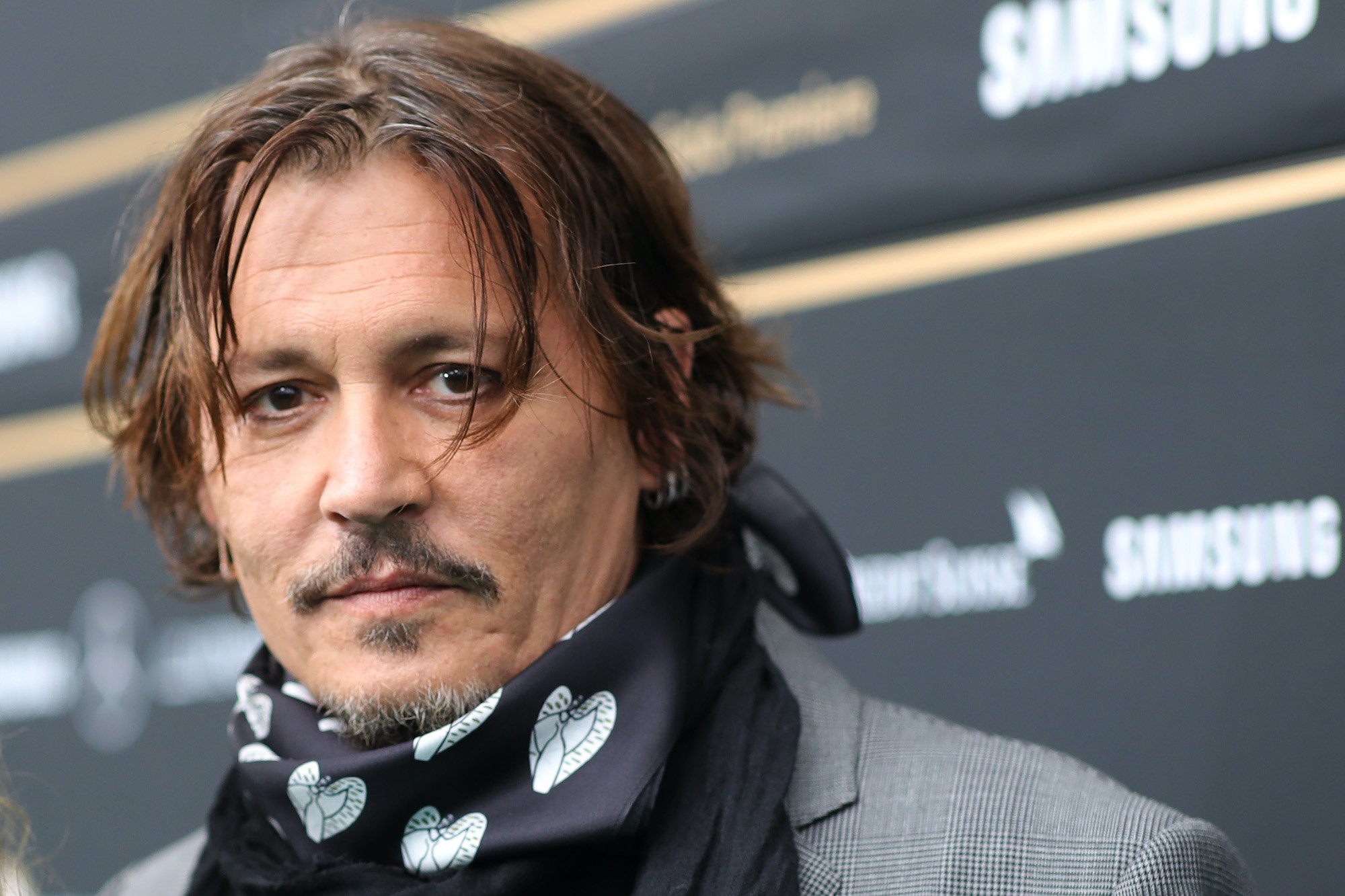 Johnny Depp has something of a reputation as a serial monogamist, getting into quite serious relationships that burn bright before coming to an end. According to ELLE, this trend can be traced back to 1983 when Depp — then just 20 years old — married a woman named Lori Allison. The pair divorced shortly after. 
Afterwards, Depp was linked to several women, many of whom were famous co-stars and otherwise well-connected leading ladies of Hollywood. The list includes Depp's 21 Jump Street co-star Sherilyn Fenn, Dirty Dancing lead Jennifer Grey, Winona Ryder, Juliette Lewis, Ellen Barkin, Kate Moss, Vanessa Paradis, and Amber Heard. 
Some of these relationships were short-lived (or only rumored) and others were intense, long-term partnerships that ended in kids or marriage. 
Johnny Depp has reportedly been engaged six times
Tracking Johnny Depp's engagements isn't a particularly easy task because some of his would-be walks down the aisle never materialized, and the engagements are just rumored. Rumor has it, though, that the star has been engaged six times — and that doesn't even count his long-lasting relationship with Vanessa Paradis that resulted in two children. They were together for fourteen years but never tied the knot or got engaged. 
His first engagement was to Lori Allison, and that one actually ended up in a short-lived marriage. Next up, Depp proposed to Sherilyn Fenn, who accepted the engagement, but the two never made it down the aisle. Depp is rumored to have proposed to Jennifer Grey in what was a very short-lived romance. Whether that one actually counts as an engagement is up in the air because few details are known about the courtship.
He was, however, promised to Winona Ryder, even getting her name tattooed on his arm. They split before making it official. Juliette Lewis and Depp dated shortly after his split from Ryder, which was one of his longer relationships at the time. Lewis and Depp reportedly got engaged, but there are few details about the short-lived romance that did not end in marriage. 
Of course, Depp also got engaged — and eventually married — Amber Heard, his co-star on The Rum Diary and source of many salacious headlines. 
Johnny Depp's current relationship status is shrouded in controversy
Those who have been following Depp's roller coaster of relationships may be curious to know what the star is up to these days, but his relationship status seems to be kept close to the vest. This is likely because Depp's divorce from Amber Heard has been such a controversial and high-profile event. 
After Heard accused Depp of domestic violence, Depp's career took a hit, and he lost his role in a major project. Depp reacted with a lawsuit of his own, claiming that Heard was the abuser and that her accusations against him were unfounded and amounted to defamation. The he said-she said nature of the dispute became something of a pop culture touchstone for a larger cultural debate about domestic violence accusations. 
As more evidence came forward, it became clear that the situation was not as cut and dry as Heard had originally claimed, and much of the evidence supports Depp's claims that he was the victim of abuse. As the situation continues to unfurl, news on Depp's current love life has fallen mostly silent. He was romantically linked to Russian dancer Polina Glenn, but it seems the pair split. He was later rumored to be connected to Sophie Hermann, but it's not clear what his current relationship status is.