How Many Times Has Keith Richards Been Married?
Keith Richards is one of the most iconic musicians of all time and is widely considered to be one of the world's greatest guitarists. As a founding member of the Rolling Stones, Richards has been touring the world for decades and is showing no signs of slowing down anytime soon. Richards has made headlines many times for his notorious drug abuse as much as for his music — and has been involved in several high-profile relationships.
How did Keith Richards become famous?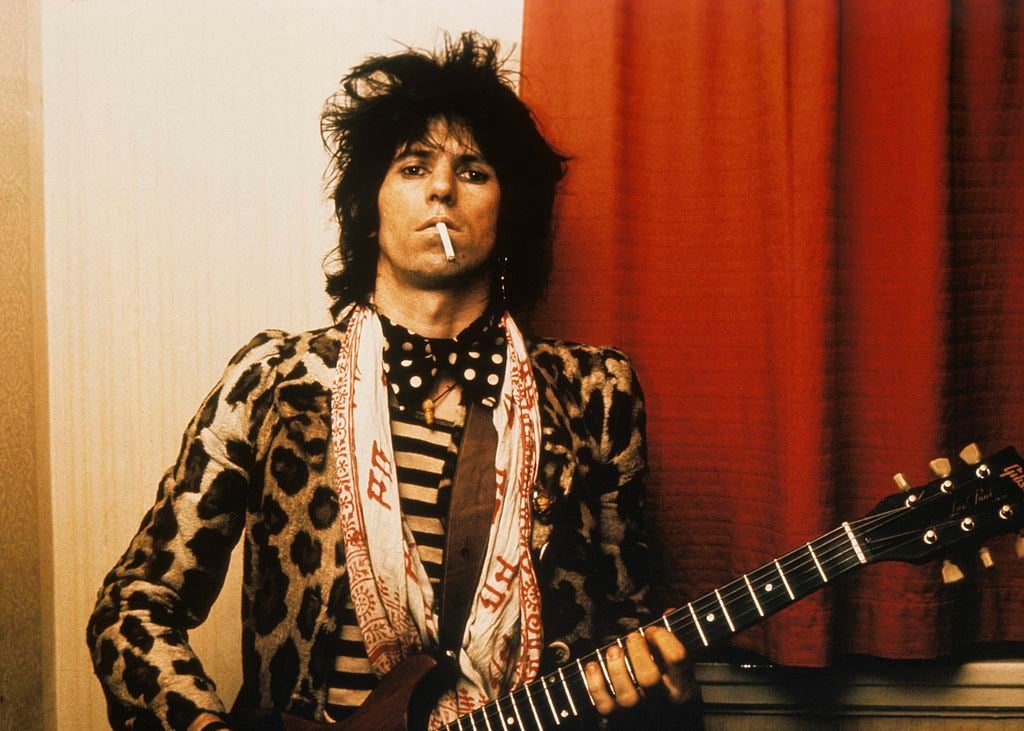 Richards was born in England in 1943. Raised in a working-class family, Richards turned to music at an early age as a means of self-expression and began playing the guitar as a young child.
Richards taught himself how to play and began writing his own songs before he was a teenager. He met Mick Jagger when the two were students, and they formed a fast friendship, bonding over their mutual love of blues music.
In the early '60s, Jagger and Richards were in a band and eventually teamed up with Brian Jones, Bill Wyman, and Charlie Watts. They named their band the Rolling Stones and began writing their own music, in addition to performing covers of popular blues tunes.
After signing to a record label, it was a quick ascent to the top for the Stones. They were often styled as the antithesis to The Beatles and gained a reputation for their bad-boy antics and love of drug culture.
Over the next few decades, the Stones dominated the charts, releasing songs like "Start Me Up," "Jumpin' Jack Flash," and "Sympathy for the Devil," songs that remain standards to this day. Throughout all of their trials and tribulations, Keith Richards has remained at the forefront, an icon of rock and roll.
Keith Richards and his relationship with Anita Pallenberg
RELATED: Why Keith Richards Was Disgusted by Mick Jagger Being Knighted
Mick Jagger, Richards' close friend and bandmate, has become legendary for his relationships. Richards, on the other hand, is best known for two long-term romances. His first real love affair was with Anita Pallenberg, an Italian-born actress. Pallenberg was in a relationship with Brian Jones when she first met Richards, and they ended up establishing a romance after Jones became violent with Pallenberg.
Richards and Pallenberg dated from 1967 until 1979 and welcomed three children. Their youngest child, Tara, passed away at only two months old. After Richards and Pallenberg split in 1979, they remained on good terms and continued to peacefully co-parent their children together.
In early 2017, Pallenberg passed away. Her death marked the end of an era and closed for a good a significant chapter in the Rolling Stones' history.
Keith Richards is married to Patti Hansen
Shortly after the dissolution of his relationship with Anita Pallenberg, Richards met model Patti Hansen. They met in 1979, began dating, and were married in 1983.
Hansen and Richards have remained together ever since, and have become one of rock and roll's most enduring couples. Richards even credits Hansen as having rescued him from a particularly dark period in his life.
Hansen and Richards have two daughters, Theodora and Alexandra. Both of their daughters have become models and remain at the forefront of the pop culture scene.
These days, Richards continues to tour with the Rolling Stones (although COVID-19 has managed to sideline their current tour). He is the proud grandfather of five grandchildren, and even at the age of seventy-six, still works hard on new material with his legendary band.
While there's no doubt that Richard's story is one steeped in the trappings of rock and roll, including prolific drug use and raucous partying, when it comes to his personal life, Richards seems surprisingly old-fashioned.