How Many Times Has Sportscaster Jim Nantz Been Married and How Much Older Is He Than His Current Wife?
Jim Nantz has been a fixture in TV broadcasting since the 80s covering the NFL, NCAA, the NBA, and the PGA Tour for CBS Sports. While he's a familiar face to sports fans, not much is known about his life outside the broadcast booth.
Here's more on Nantz including how many times he's been married, the age difference between him and his current wife, how many children he has, and his net worth.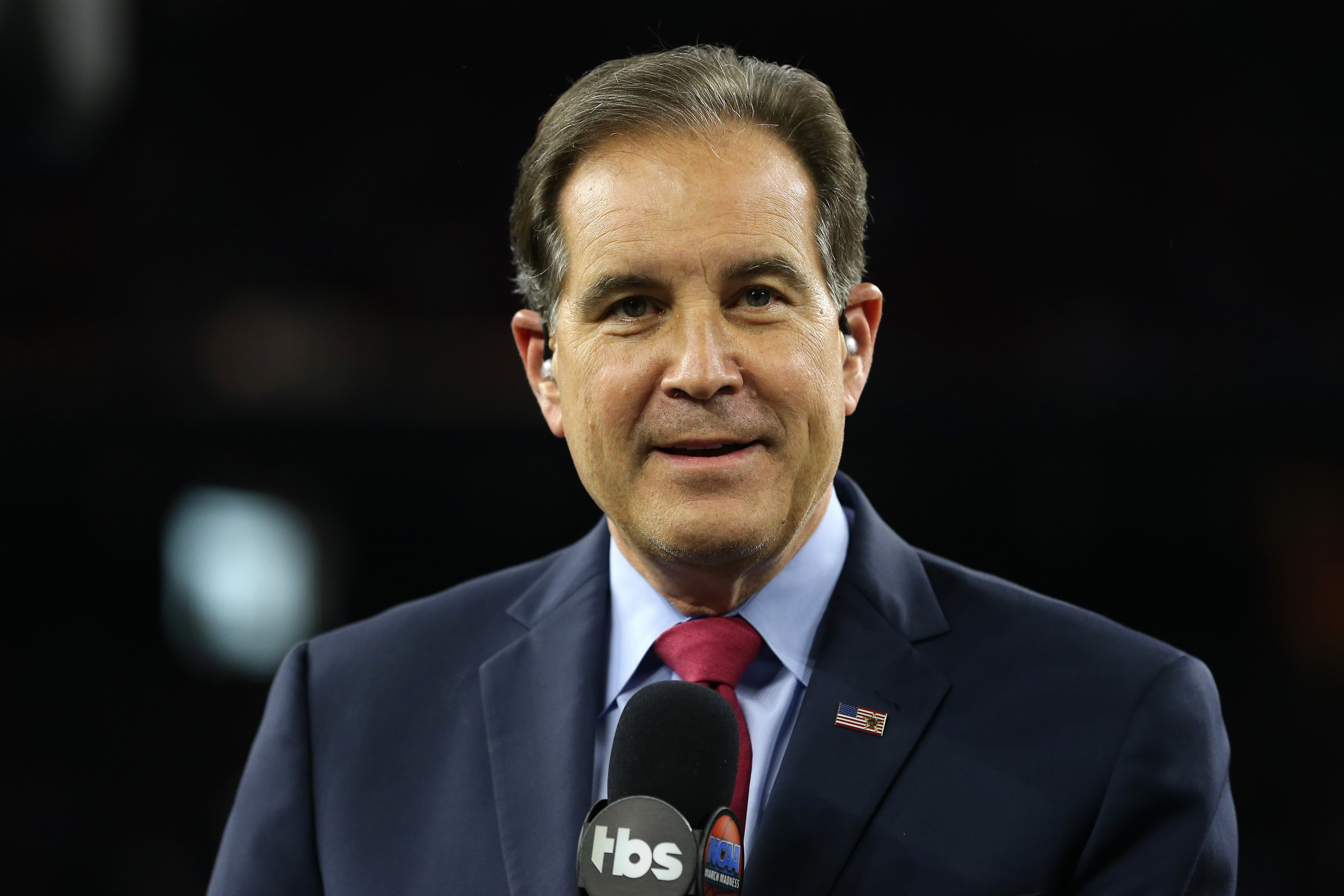 Jim Nantz had a very costly divorce from his first wife
In 1983, Nantz married Lorraine "Lorrie" Carlsen Nantz.
After tying the knot the couple lived in Westport, Connecticut, and welcomed their daughter, Caroline, in 1994. However, their marriage didn't last and in 2009, the broadcaster was ordered to pay Carlsen Nantz nearly $1 million a year in child support and alimony.
Page Six noted that Nantz had been ordered to fork over $916,000 annually to his ex-wife and give up their Connecticut home under terms of a divorce decree. The ruling was made after both parties testified about the breakdown of their marriage.
"In fairness, for most of the years [Nantz] prioritized his family obligation and put his wife and daughter, Caroline, first. As frequently happens in marriages of lengthy duration, the parties do not have the same interest and ardor for their spouses' endeavors," Judge Howard Owens wrote at the time in his decision.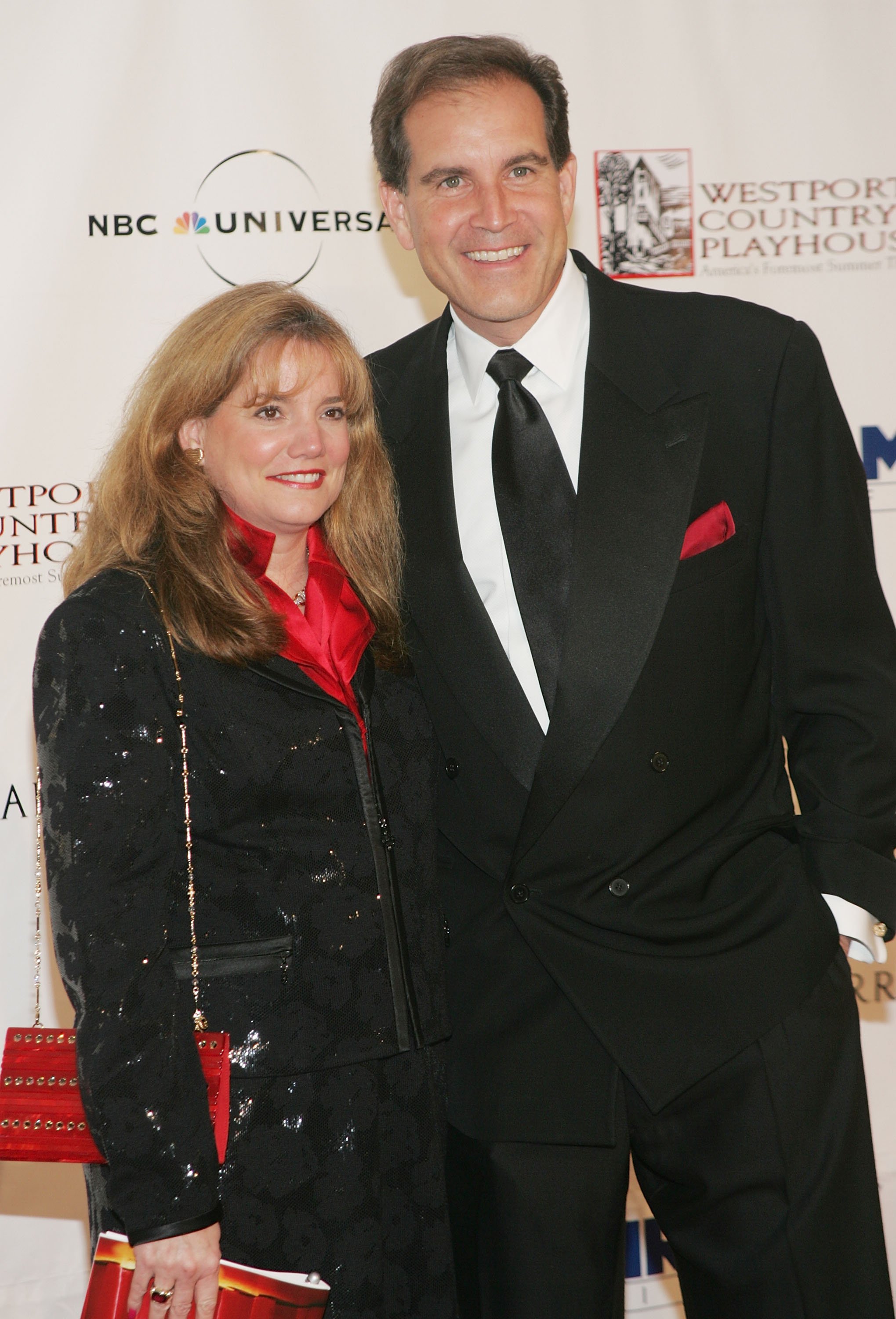 The age difference between Nantz and his current wife
The same year that his divorce proceedings made headlines a then 51-year-old Nantz began a relationship with Courtney Richards who is 20 years his junior. In 2010, it was reported that the pair had gotten engaged. They said "I do" on June 9, 2012. A few famous sports figures who attended their wedding included Tom Brady, Robert Kraft, and Phil Simms.
Nantz and Richards have two children together. Their daughter, Finley Cathleen, was born in 2014 followed by their son, Jameson, in 2016. Six days after their son's birth, Nantz was calling Super Bowl 50 between the Denver Broncos and Carolina Panthers.
In an interview with the New York Post, Nantz said that Richards wanted him to call the game no matter what
"My wife made it very clear (before their son's birth): 'Don't even talk to me, you're doing the game,'" Nantz recalled. "I was going to follow her instructions. But this is absolutely perfect timing, my boy definitely has a sense of occasion, and a great appreciation and respect for timing and his father's needs for things to be organized and well-timed."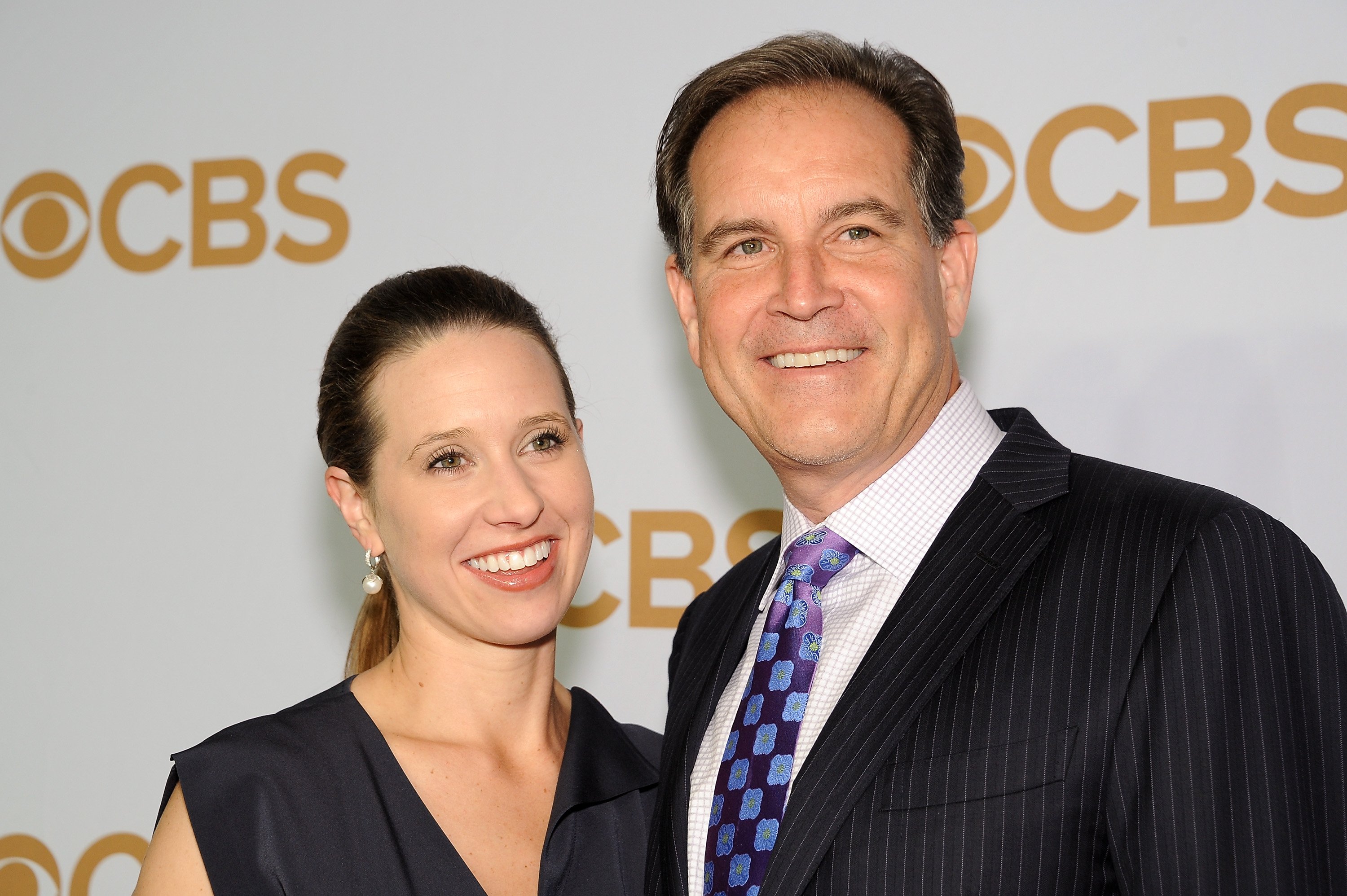 After they got hitched, the couple moved to Pebble Beach in California.
What is Nantz's net worth?
Nantz has been CBS's play-by-play announcer since 2004 and calls games for the network alongside Tony Romo. He's won Emmy Awards for Outstanding Sports Personality and has been honored with the NSSA's National Sportscaster of the Year Award several times.
According to Celebrity Net Worth, Nantz makes $5 million and has an estimated net worth of $15 million.