How Many Years Apart Are Anna and Elsa From 'Frozen' and 'Frozen 2'?
Although these sisters may look alike, they couldn't act more different. When Elsa is quiet and reserved, Anna is bubbly and outgoing. When Anna is impulsive and spontaneous, Elsa stays cool and collected, literally.
One of the reasons Elsa and Anna could be different is because of the age gap between the two sisters in Disney's animated movie, Frozen. In fact, Anna and Elsa are a few years apart.
Anna and Elsa are sisters in Disney's animated movies 'Frozen' and 'Frozen 2'
Some things never change, like the love that these two Disney sisters have for one another. In fact, Anna and Elsa truly complete each other, as two sisters who always look out for one another.
To be fair, though, Elsa has a little bit of help from her ice powers. Fans first meet Queen Elsa in the first Frozen movie, when she is thrust into a position of power despite keeping one giant secret from her sister and her kingdom: she can create ice and snow with her hands.
Eventually, the sisters open up to one another and Anna embraces Elsa for who she is, despite facing tests from the enchanted forest in Frozen 2. In that movie, Elsa decides that the best move for her kingdom, Arandelle, is to have her younger sister lead.
Although both girls are considerably young, they matured rather quickly after losing both of their parents. Still, Anna is presumed to be about 20-years-old when she becomes the queen of her kingdom.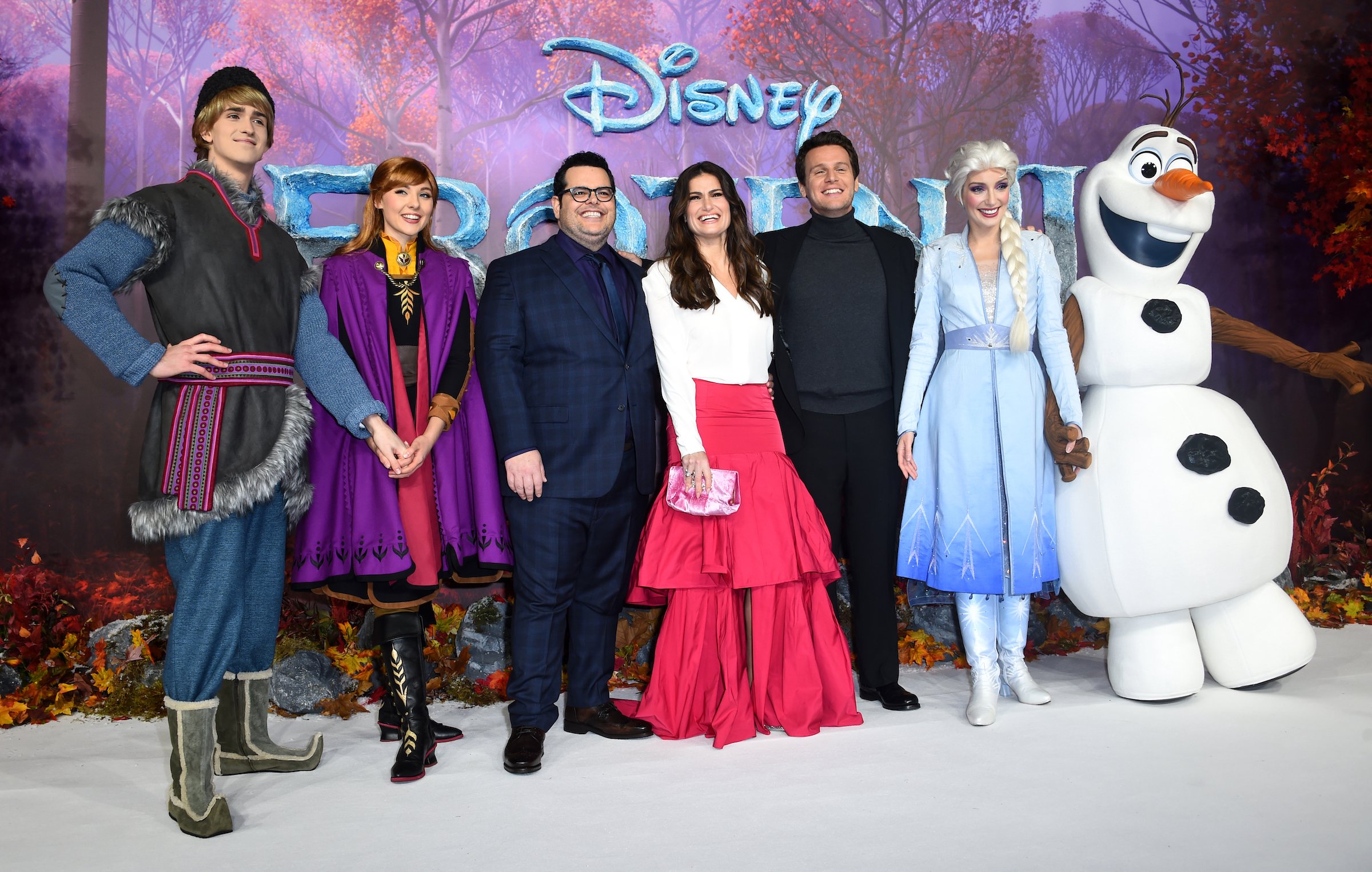 How many years apart are Anna and Elsa?
These sisters are still pretty close in age. According to IMDb, at the time of the first Frozen movie, which premiered during 2013, Anna is 18-years-old, while Queen Elsa is 21-years-old. That makes these two sisters about three years apart.
Just as Olaf says, they look "a little bit older" in the second movie in the franchise, although not much time has passed from the original Frozen to Frozen 2. Some report that there's about three years between the events of these respective movies, though the characters never specify.
Although she's not included in the official princess lineup, (she's technically a queen,) Elsa is one of the oldest characters with Disney royalty status. Even when she's a princess, Elsa is beyond her teenage years.
Fans see Anna and Elsa grow with the 'Frozen' franchise
From when these two are playing together as girls to their relationship as young women, viewers really grow up alongside these two sisters. There's a glimpse of the sisters' childhood bedtime routine in Frozen 2, while Frozen shows them playing together and building a snowman.
There's even the special titled Frozen Fever, where Elsa and the gang attempt to throw Anna a birthday party. The problem is that Elsa is battling a pretty bad cold and Olaf, well, he keeps eating the cake that's for Anna. (She manages to have a great birthday, nonetheless.)
Both Frozen movies are available for binge-watching on Disney's streaming platform. There's also television specials available that feature Olaf, Anna, Kristoff, Sven, and all of their friends. To learn more about Disney+ and to subscribe, visit their website.