How Mark Harmon's Departure May Have Put 'NCIS' Season 20 in Jeopardy
ARTICLE HIGHLIGHTS
Mark Harmon left NCIS after 19 season and more than 400 episodes.
Since Leroy Jethro Gibbs' exit — and a move to Mondays — ratings have taken a hit.
Fans warned CBS, "there is no NCIS without Gibbs" — will CBS renew the procedural for season 20?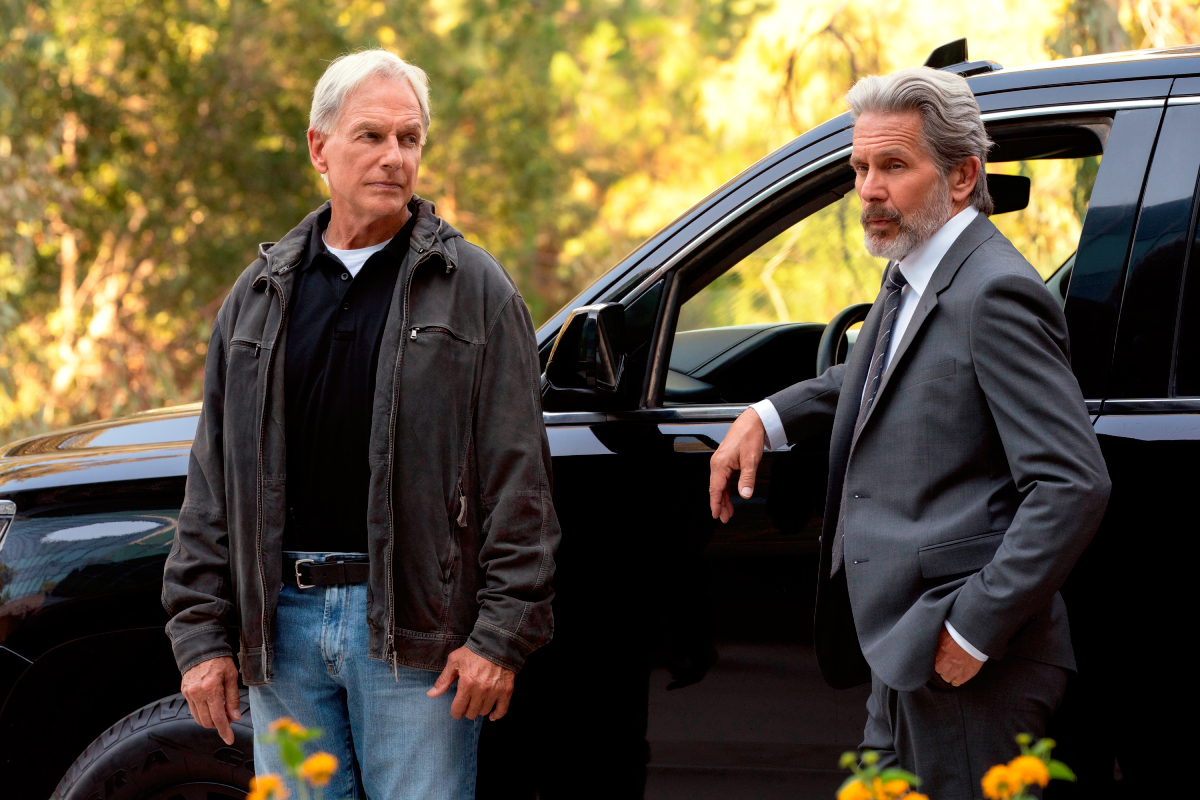 Mark Harmon's Leroy Jethro Gibbs appeared in just four episodes of NCIS season 19 before his exit from the series. TV's "most-watched drama" has since moved on with a new man in charge — Gary Cole's Alden Parker. But the ratings for the long-running CBS procedural have taken a noticeable turn since Harmon's departure. Does this mean that season 20 of NCIS is in jeopardy?
Mark Harmon starred in more than 400 episodes of 'NCIS'
Harmon first appeared as Gibbs in two episodes of the CBS series JAG back in 2003, which ended up serving as a backdoor pilot for NCIS. The series made its debut that fall, and Harmon was a fixture for more than 400 episodes over 18+ seasons.
During that time, NCIS became the highest-rated drama on network television. At its peak, the series was averaging more than 13 million viewers per episode. By season 18, NCIS was still averaging more than 10 million viewers. But those numbers have started to fall significantly since Harmon's exit in Season 19, Episode 4 "Great Wide Open."
In that episode, Gibbs and McGee (Sean Murray) headed to Alaska to investigate a case. By the end, Gibbs had found some peace and decided to stay behind. He sent McGee back to NCIS headquarters in Washington DC without him.
Did his departure put 'NCIS' season 20 in jeopardy?
The ratings for NCIS season 19, so far, are the lowest they've been since the series began. The season premiere attracted 8.45 million viewers. But those numbers have continued to dip as the season has progressed.
The most recent episode — "First Steps" — which aired on March 7 pulled in just 7.43 million live viewers. Which is a 25 percent drop from last season's ratings average. Those numbers still put NCIS at the top of the ratings list for Monday night network broadcasts. But as viewers continue to walk away from NCIS, it's putting the future of the series in doubt.
There is a chance, though, that those numbers could go up when factoring in DVR/streaming numbers. But it's clear that Harmon's departure has had an effect on viewership. Not to mention the fact that a series tends to suffer natural viewer erosion the later it gets in its run.
March and April is the time of year when networks announce their renewals and cancellations. So fans should find out soon if NCIS will be back for season 20.
Fans warned that if Mark Harmon left, they would leave too
According to Express, after Harmon's exit from NCIS it was revealed that he had signed a one-year contract that would allow him to appear in a "limited capacity." This didn't sit well with some fans, who warned that they would stop watching if Harmon was gone. As one fan put it, "there is no NCIS without Gibbs."
"I've seen every single episode. I've seen people come and go, from Kate, Ziva, Tony, Abby, and even Bishop but NCIS is Gibbs. He goes, I go," one unhappy fan tweeted.
Another added, "I loved the ending for Gibbs, and I won't watch anymore NCIS. That ending was perfect, that's where they should've just ended the season. Definitely bittersweet."
New episodes of NCIS air Monday nights on CBS.
RELATED: 'NCIS': Wilmer Valderrama Once Called Mark Harmon His 'Bestie' — Inside Their Bromance Both On and Off-Screen