How Meghan Markle Is Trying to Shape Her Royal Image With Prince Harry To Show They're a 'Cool' Power Couple
The Duke and Duchess of Sussex are reportedly working hard to be a hip set of royals.
An all-new year has begun and for the royal family, it presents a time of new opportunities. After all, 2019 was a particularly difficult year for the royals, what with Prince Andrew's scandal and all of the negative headlines targeting Meghan Markle.
Still, it seems as though Duchess Meghan is ready to take charge of the narrative, and along with her husband, Prince Harry, is dead set on reshaping her image and presenting a whole new face to the world. According to a recent report, the royal couple began this new approach with the release of their much-discussed holiday card.
Meghan Markle and Prince Harry are trying to be 'cool'
In the days before Christmas, the Duke and Duchess of Sussex released a holiday card that featured baby Archie Harrison in the foreground, an adorably confused expression on his face. In the background, Markle and Prince Harry beamed at their young son.
The card instantly went viral on social media, with fans loving the intimate look at the family that for several weeks had been flying under the radar and avoiding the media spotlight. However, the holiday card could have also been sending a subtle message.
A body language expert recently analyzed the royal's Christmas card and concluded that the couple was clearly trying to do two things: first, their card was virtual only, and reportedly, no hard copies were sent out. This is more environmentally friendly, and in line with the "save the earth" message that Duchess Meghan and Prince Harry wish to promote.
In addition, the expert pointed out that the couple's pose on the card "looks like something from a fashion magazine interview with an A-list power couple." It is entirely possible Duchess Meghan and Prince Harry took the holiday season as their opportunity to start reshaping their public image in earnest.
The powerful thing that Meghan Markle and Prince Harry did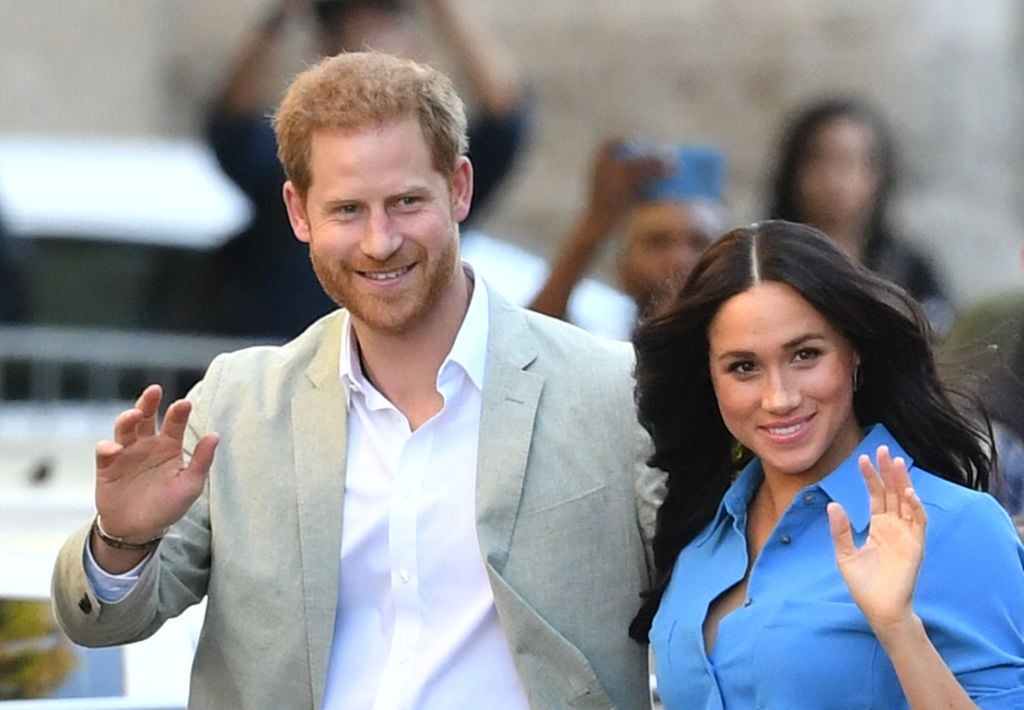 Although their power pose in the holiday card is certainly a new look for the couple, it's not the first time that they have presented a strong, united front. They made a powerful statement in October 2019 when they announced that they would be pursuing legal action against the British publication Mail on Sunday. 
While it is not unprecedented for members of the royal family to take strong action against the press, it is not something that happens every day. Markle and Prince Harry's move proved that they were ready to reclaim the way that they were being treated by the tabloids. 
Meghan Markle and Prince Harry spent the holidays on their own
Typically, members of the royal family spend the holidays together, in attendance at Queen Elizabeth II's court. In 2019, Markle and Prince Harry decided to lay low during the holiday season and take an extended break from the media spotlight.
For close to six weeks, the couple has been lying low with their young son — and possibly Markle's mother. While it has been difficult to pinpoint their exact location, reports claim that Markle and Prince Harry have been spending the holiday season at a mansion in Vancouver.
Canada is an especially important place for Duchess Meghan, as she spent years filming Suits on location there. 
What's next for Meghan Markle and Prince Harry?
In 2020, Duchess Meghan and Prince Harry will be embarking on a new journey as parents of a toddler. They have shown, through their words and actions, that they are ready to tackle whatever the world has to throw at them. Whether or not the media eventually accepts their "power couple" position, if they are able to gain strength from it, it might give them the ability to navigate the difficult parts of royal life with greater ease.