How Much Did Addison Rae's Pink Tesla Cost?
Addison Rae Easterling is known for being a superstar on TikTok and a friend of the Kardashians -- and she also had a pink Tesla Model X. So, how much was her Tesla? And what is the star's net worth overall? Here's what we know.
Addison Rae Easterling is known for her celebrity fame via TikTok, and she accrued quite a following thanks to her dance moves and proximity to the Kardashian family. Now, fans want to know everything possible about the young star, including what she drives. In 2020, she received a pink Tesla as a gift. So, how much did the Tesla cost, and what is Addison Rae's net worth overall? Here's what we know.
Addison Rae Easterling's father bought her a pink Tesla
Not only is Addison Rae's net worth impressive, but she has plenty of gadget to prove it. And it's her pink Tesla that brought her tons of attention. According to Dexerto, Easterling's father got her a Tesla Model X in December 2020 — but it wasn't just any Tesla. This Model X came complete with a bubblegum pink satin exterior made possible by RDB LA auto shop.
It seems Easterling's father is friendly with the company, which certainly helped him get this special pink color for the Tesla. "We use satin bubble gum pink," the auto shop explained. "It's actually one of my more favorite pink colors from wrap companies. We did this color actually on a Ferrari 458 once back in the day. It blew up the internet."
The auto shop also noted how much they generally adored Teslas, as the Model X is a great car for toting around friends in style.
While Easterling certainly loved the pink, she didn't keep it for long. In May 2021, Dexerto notes she remodeled the exterior to change the color from pink to navy. "It was drawing a lot of attention," Easterling explained, "which I love, 'cause I love being able to, like, have a free meet and greet with people. But then there are those moments when you want to be alone."
How much did her Tesla cost?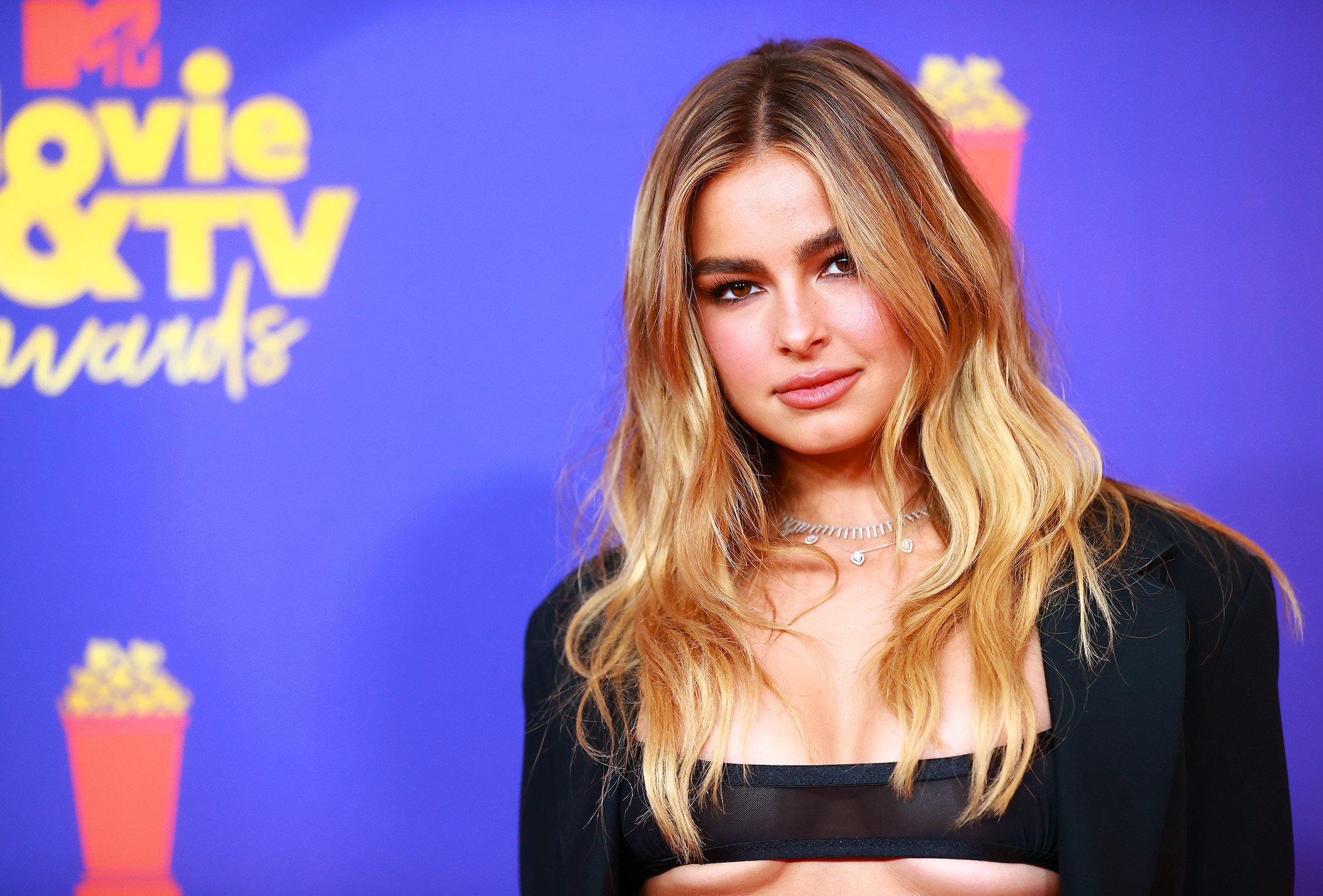 So, how much did the pink Tesla Model X cost? And how much of Addison Rae's net worth was spent on changing the bubblegum pink out for navy?
According to Edmunds, a 2021 Tesla Model X costs anywhere from $89,990 to $119,990. And when it comes to the bubblegum pink wrap, that's likely thousands of extra dollars. AP Graphics explains vehicle wraps can go from $300 to over $10,000, and it all depends on the size of the wrap and the vehicle, the location of where the customer is getting the vehicle wrapped, and how much of the vehicle is getting covered. In Easterling's case, the design team wrapped the entire Tesla, but the simple design might've helped with the cost. And we can't forget the additional cost of removing the wrap.
Here's some good news for Easterling's bank account (or, at least, her dad's) — The Drive notes Teslas are easy to wrap due to their "smooth, flat, and simple exterior design."
In total, we're guessing Easterling's pink Tesla Model X cost her somewhere in the vicinity of $120,000.
What is Addison Rae's net worth?
While a $120,000 car might be out of the price range of many of her fans, Addison Rae's net worth can certainly accommodate the cost without issue. Her estimated net worth stands around $5 million.
As for how Easterling accrued her wealth, she can thank TikTok. She posted a TikTok dance in April 2019 that went viral, and she later became one of the most-viewed TikTok creators ever. Her competitive dance background also helped give her videos a boost, too. Her TikTok has 81. 2 million followers as of June 2021, and her other social media platforms also have millions of followers. Easterling also has a tight friendship with Kourtney Kardashian, which certainly boosted her fame.
We're excited to see what Easterling does next — and if she changes up the Tesla again.
Check out Showbiz Cheat Sheet on Facebook!