How Much Did Eddie Murphy Make for 'Beverly Hills Cop 3'?
How much did Eddie Murphy make for 'Beverly Hills Cop 2'? It was about $15 million.
Eddie Murphy is currently in the midst of a major return to form, after a lengthy break from the movie business. Murphy first became famous for his standup comedy, becoming the breakout star of Saturday Night Live before transitioning to one of the most successful movie careers in history. Murphy has starred in blockbusters like Coming to America and The Nutty Professor, proving himself an action star as well as a comedy icon. The actor made boatloads of money before eventually stepping away from the movie business to focus on his family. Before his hiatus, however, Murphy starred in a movie that tanked big time. So how much did Eddie Murphy make for Beverly Hills Cop 3?
Eddie Murphy rose to superstardom in the '80s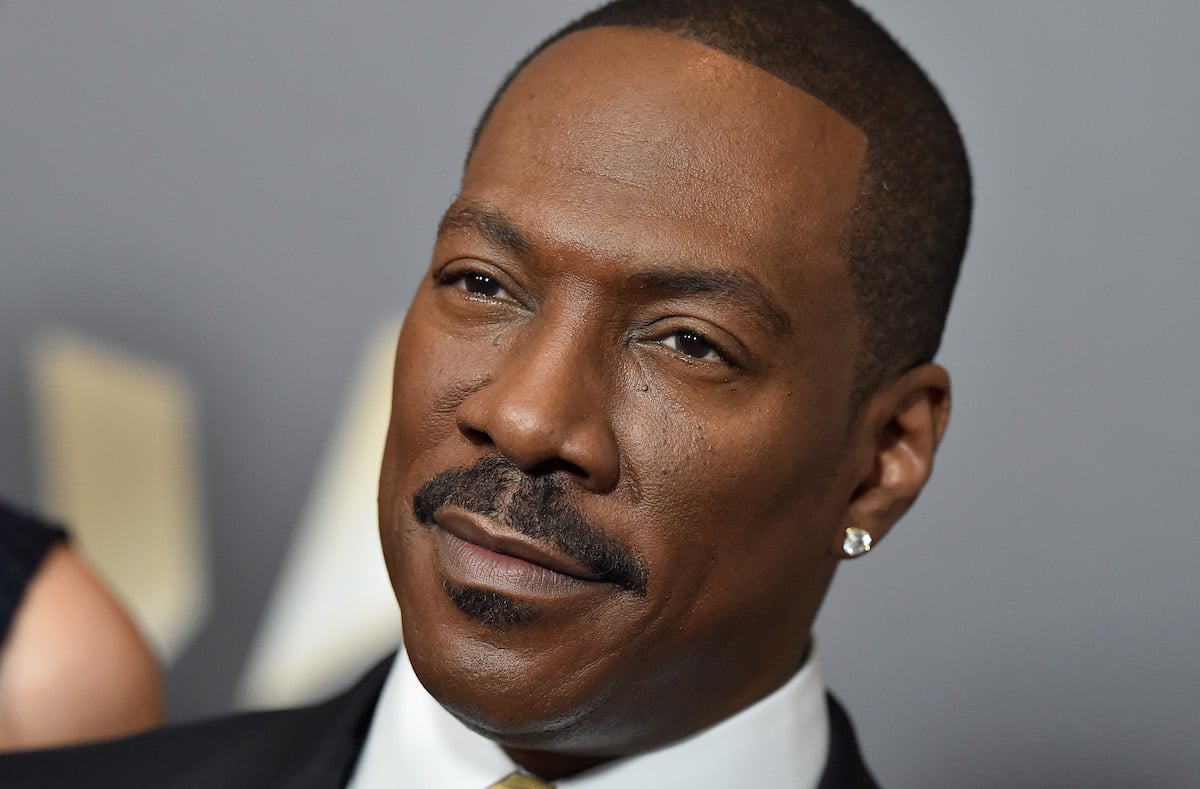 In 1980, the world was introduced to Eddie Murphy as a player on the sketch comedy series Saturday Night Live. It didn't take long before Murphy's obvious talent had earned him acclaim. In 1982, he took the first step to a high-powered movie career by appearing in the action flick 48 Hours. Critics and fans praised Murphy's brilliance, and in 1984, the newly-minted star left SNL for good. 
That was the same year that Murphy played the lead role in Beverly Hills Cop, the part that would propel him to even greater stardom. The film and its subsequent sequels featured Murphy as Axel Foley, a free-spirited, street smart Detroit cop who travels to Beverly Hills, Calif., in order to investigate a crime. Murphy appeared in all three films in the franchise. By the time filming wrapped on the third movie, he was the biggest star in the world. 
How much money did Eddie Murphy make for 'Beverly Hills Cop 3'?
It wasn't just Eddie Murphy's star power that was flying high in 1993, when Beverly Hills Cop 3 was in production. Murphy netted $15 million for his role in the movie, according to Entertainment Weekly. And it was partially due to his astronomical salary that caused the film to go over budget, stressing out studio bosses. Ultimately, the film was a financial disappointment for the studio. It brought in only $41.5 million at the box office, compared to the $235 million that Beverly Hills Cop 2 made. 
Eddie Murphy took the film's disappointing performance as a cue to slow down his acting roles. The star would eventually take a lengthy hiatus from acting, revealing in an early 2021 interview that he became disillusioned with the huge paydays.
"I had it all the way together for years and years and years," Murphy said. "And then what happened with movies is they started offering you so much money to stuff that I wound up doing … You just still be like, 'Hey, you want to give me that much money to do that sh-t? OK.' Way after the money is spent, that sh-t movie is like still playing on a movie channel."
Is Murphy still making 'Beverly Hills Cop 4'?
Murphy said in the same interview that he took his hiatus from acting to really think about what he wanted out of his career. He admitted, "I had really, really quiet time and got re-centered where if I'm going to be doing something, I want to be doing it because I want to do it, and all that … I'm not doing any more money grabs."
Murphy is finally ready to tackle his iconic characters again and is even willing to return as Axel Foley in the long-awaited Beverly Hills Cop 4. With Netflix set to move forward on the project, according to Movie Web, fans might be able to look forward to watching it sometime in 2022. However, an exact release date has not yet been revealed.