How Much Did 'Jeopardy' GOAT Ken Jennings Win on 'Who Wants to Be a Millionaire?'
Ken Jennings still holds the Jeopardy! Greatest of All Time title and is soon wrapping up his guest hosting stint. Stepping in at the lectern in early January, Jennings is the first of several guest hosts to serve following the death of game show icon Alex Trebek, who died in November 2020 from pancreatic cancer.
The record-breaking Jeopardy! champ is no stranger to the game show circuit, where he added to his already huge winnings on another popular trivia show.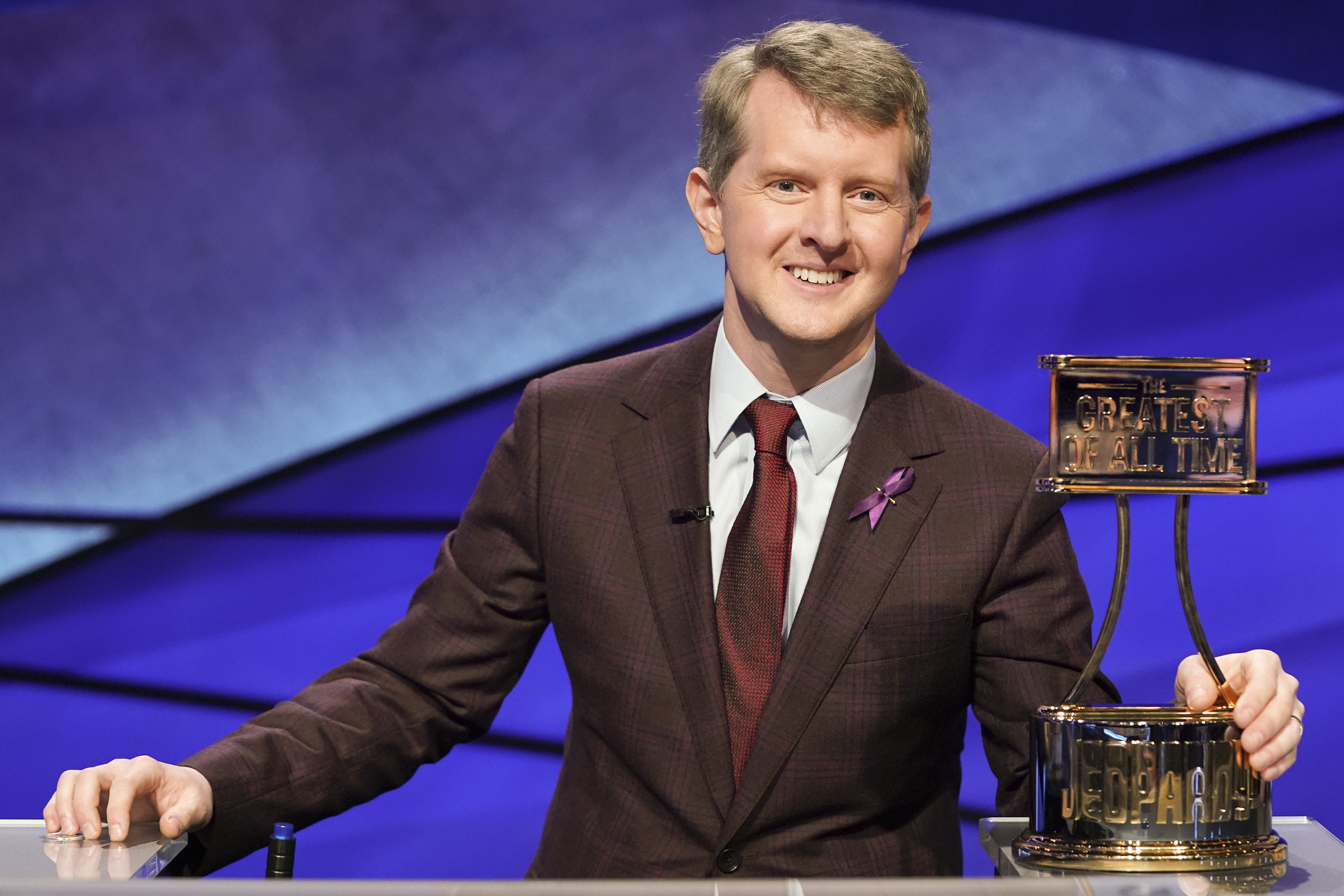 When was 'Jeopardy! GOAT Ken Jennings on 'Who Wants to Be a Millionaire?'
Jennings had a record-breaking run on Jeopardy! in 2004, winning 74 consecutive games which earned him $2,520,700. Invited to play Who Wants to Be a Millionaire in 2014 for the show's Guinness World Records Edition-themed week, Jennings once again showed his trivia expertise as host Terry Crews challenged him with questions.
Though the total didn't come close to his Jeopardy! winnings, Jennings brought home an impressive $100,000 after his turn on Who Wants to Be a Millionaire.
His victorious appearance wasn't Jennings' first go-round with the game show. Jennings also served as an "Ask the Expert" lifeline in 2008 on the daytime version, and again in 2009 during the Who Wants to Be a Millionaire? 10th Anniversary Primetime Celebration.
Ken Jennings described the difference between 'Jeopardy!' and 'Who Wants to Be a Millionaire?'
Though they are both trivia competitions, Jeopardy! and Who Wants to Be a Millionaire have some notable contrasts.
"The crucial obvious difference is, on Jeopardy!, you don't have to answer every question," Jennings told BuzzerBlog in 2014. "If you answer every other question, you're going to be a pretty dominating player. You can also keep your mouth shut. … On Millionaire, the emphasis is on not making a single mistake. So, that's a lot of pressure."
While contestants can somewhat prepare for topics on Jeopardy!, Jennings found Who Wants to Be a Millionaire to be a bit of a toss up.
"There's sort of a Jeopardy! canon, I think, of things that everyone expects to hear on Jeopardy!: presidents, Shakespeare and world capitals," he explained. "Millionaire, there's a lot more general knowledge—the kind of stuff you can't really study for. The living-your-life kind of stuff about what's in the zeitgeist right now. It's tricky to prepare for."
Ken Jennings is juggling 'Jeopardy!' and 'The Chase'
Jennings is apparently a game show aficionado with a full list of credits to his name. The Jeopardy! GOAT also appeared on NBC's 1 vs. 100 in 2006 and brought in $714.29, and Game Show Network's Grand Slam in 2007, earning $100,000. Jennings also scored $500,000 during his turn on Are You Smarter Than a 5th Grader? in 2008.
In addition to guest hosting Jeopardy!, Jennings has starred on Game Show Network's Master Minds since April 2020, and is now a regular on the prime time show The Chase along with former GOAT competitors James Holzhauer and Brad Rutter.
Even with all of these games shows under his belt, Jennings clearly holds a special place for the one that made him a household name.
"The wonderful secret of Jeopardy! is that it's exactly what you expect, every evening," Jennings wrote in a November 2020 tribute to Trebek in Time. "It's been 16 years since my streak on the show, and strangers still stop all the time to tell me stories about what Jeopardy! means to them. It's almost always a multigenerational tradition, a fond memory. … Jeopardy! was one of the first shows back in the studio after this year's COVID-19 shutdown, providing a daily slice of normalcy when America needed it most."