How Much Did Piers Morgan Make on 'Good Morning Britain' Prior to Quitting?
Piers Morgan is a British media figure best known for his work on Good Morning Britain, and he's made some seriously controversial statements. Now, it looks like he's stepping away from the show following Prince Harry and Meghan Markle's interview with Oprah. So, what is Piers Morgan's net worth, and how much money did he make from the show prior to quitting?
Is Piers Morgan a millionaire? What is his net worth?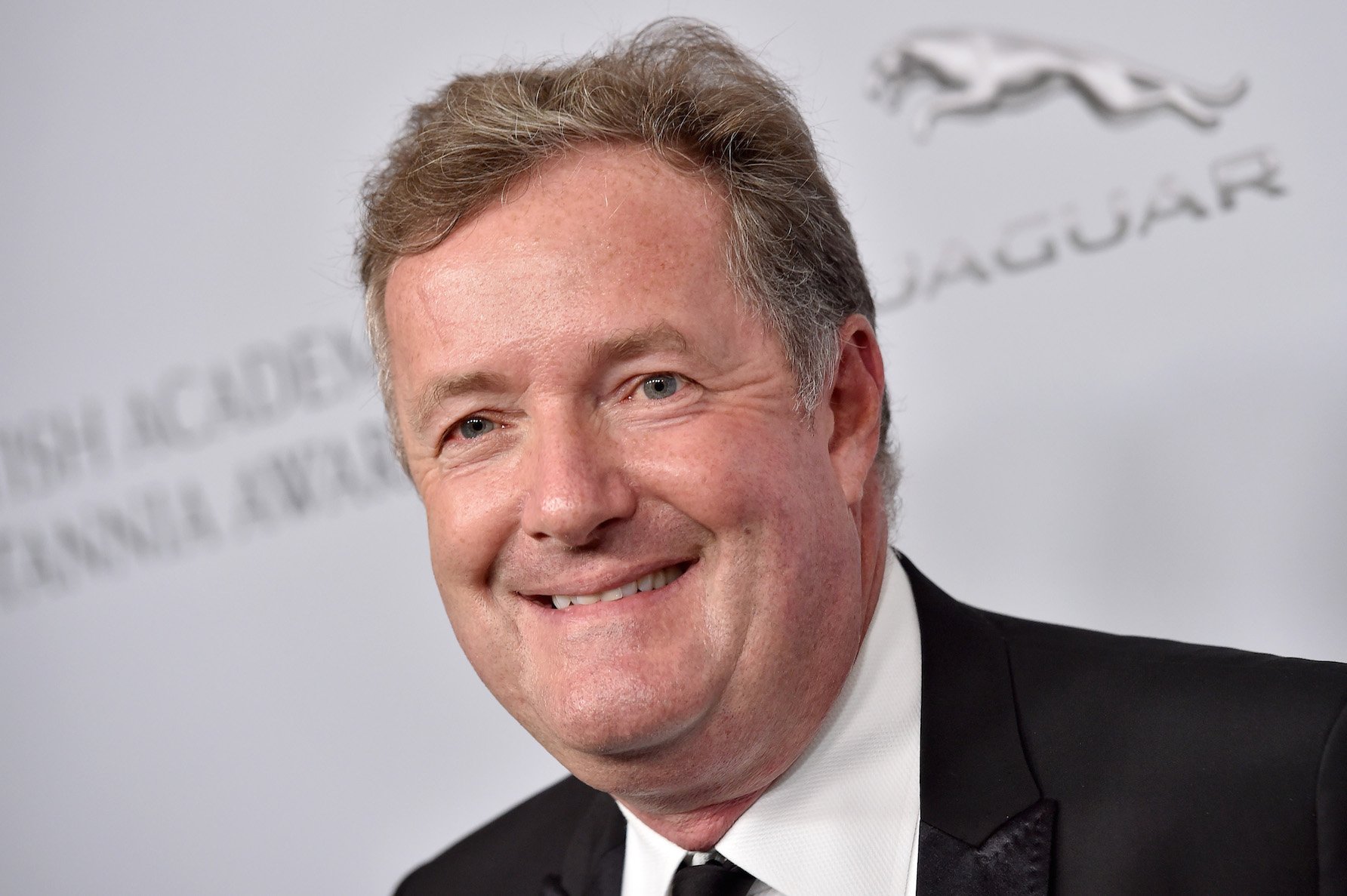 RELATED: What Happened to Piers Morgan and Ex-Wife Marion Shalloe?
Morgan always knew he was destined to take on the news. Britannica explains he got his start in journalism at age 15, and he started working as a reporter in London after college. After becoming an editor for tabloids like The Sun and The Daily Mirror, he started to get more public with his appearances. He's been a judge on America's Got Talent, Britain's Got Talent, and he had his own interview program titled Piers Morgan's Life Stories.
By 2015, Morgan was taking part in Good Morning Britain. And he was already making a name for himself as a polarizing figure in the media.
According to Celebrity Net Worth, Piers Morgan's net worth stands around $20 million, which certainly pushes him into the millionaire's club. Despite his controversies, his multiple reality TV appearances and involvement in major news stations and publications pushed him to super stardom.
What much did he make on 'Good Morning Britain' before quitting?
Piers Morgan's net worth is quite a lot. So, how much did he make from Good Morning Britain? Express.co.uk notes his salary stood around
$1,300,000 for hosting the show.
It looks like Morgan's days are numbered on Good Morning Britain — and fans are certainly used to the drama. Vice notes there are YouTube compilations of Morgan's co-host, Susanna Reid, looking displeased by Morgan's banter. One particular video titled "Susanna Reid dies a little inside every time Piers Morgan opens his mouth," has nearly a million views. And Morgan's also been criticized for calling out plus-sized models, gender-neutral clothing, and superstars like Ariana Grande.
Whether fans love him or hate him, Morgan has become super famous — or infamous — over the years. A poll showed he's Britain's fourth most famous TV personality behind Gordon Ramsay, Jamie Oliver, and Simon Cowell.
Has Piers Morgan left 'Good Morning Britain'?
So, why is Piers Morgan leaving Good Morning Britain? It looks like it has to do with Megan Markle and Prince Harry. Recently, the ex-royals had a very telling interview with Oprah — and it revealed a lot about their recent past with Prince Harry's family. Following the interview, CNN reports one of Morgan's co-hosts called Morgan out for his past scathing comments about Meghan. This prompted him to storm off the set of Good Morning Britain.
"I understand that you don't like Meghan Markle, you've made it so clear a number of times on this program," co-host Alex Beresford told Morgan. "And I understand that you've got a personal relationship with Meghan Markle, or had one and she cut you off. Has she said anything about you since she cut you off? I don't think she has, but yet you continue to trash her."
"OK, I'm done with this," Morgan noted before leaving the set. "Sorry, no, sorry … see you later, sorry, can't do this."
Later, ITV wrote a statement regarding Morgan's departure. "Following discussions with ITV, Piers Morgan has decided now is the time to leave Good Morning Britain," it reads. "ITV has accepted this decision and has nothing further to add."
It's unclear how Piers Morgan's net worth will be affected by his departure, but it seems he has plenty of money to land on his feet elsewhere.
Check out Showbiz Cheat Sheet on Facebook!