How Much Do the 'Impractical Jokers' Make? This Is Impressive
TruTV's 'Impractical Jokers' is the most successful show on the network. The series premiered in 2011 and became a hit, making stars of its cast and spawning several spinoff projects. Given its success, it's no surprise the jokers are making so much.
There are plenty of hot TV shows out right now, and Impractical Jokers is definitely one of them. However, there's not a lot of information out there about their personal lives. That leaves people wondering about certain aspects of their lives, including the amount of money they earn from the show. Is working on a hidden camera series as lucrative as, say, a primetime television show or a major streaming series?
Some might think it's not, but looking at the reported numbers, the jokers are doing pretty well for themselves. Let's take a look at their alleged earnings from the show, here.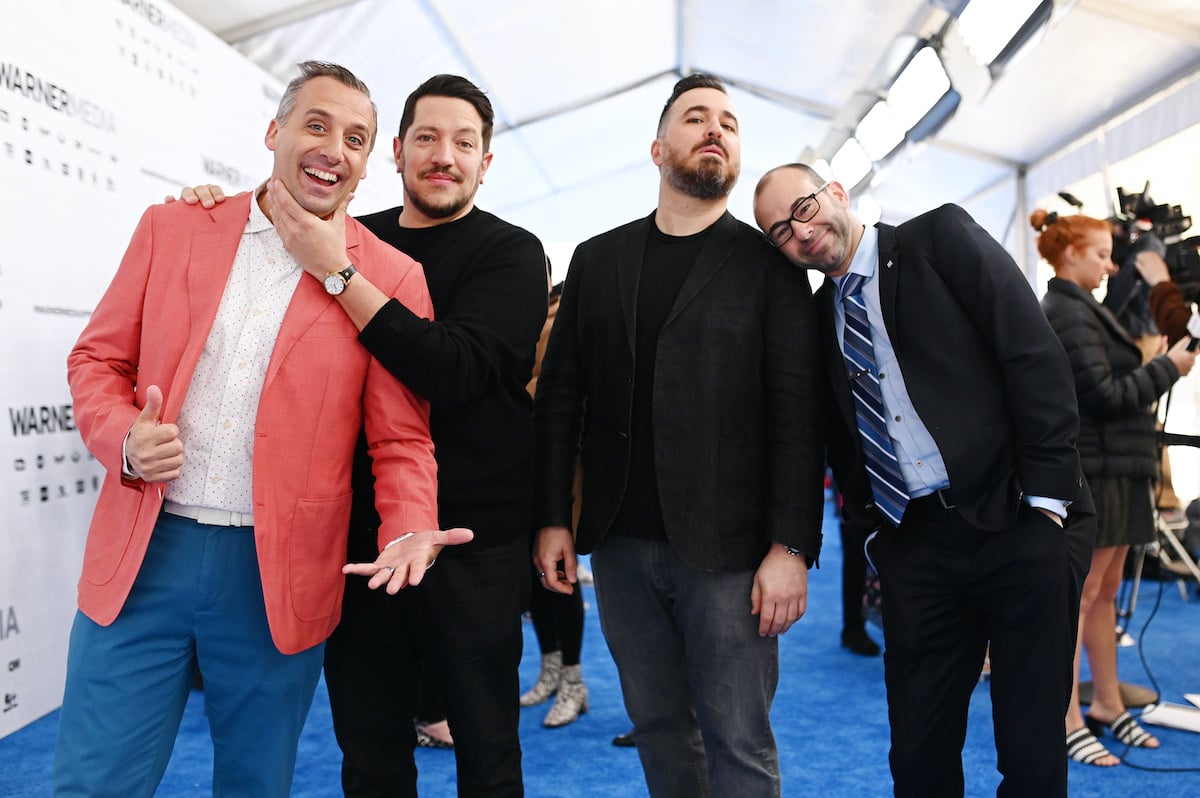 'Impractical Jokers' is one of the top truTV shows
Impractical Jokers aired its first episode in December of 2011. The half-hour program follows four childhood friends, Joe Gatto, Sal Vulcano, Brian "Q" Quinn, and James "Murr" Murray, as they challenge each other to various pranks and stunts. What makes it stand out is that the tricks are framed around assuming people in the most mundane places, whether a grocery store, mall, park, or doctor's office.
Since its premiere, Impractical Jokers has become truTV's standout show. It has even spawned several spinoff projects, including a movie and the show Impractical Jokers: Inside Jokes, where the stars share behind-the-scenes facts and bonus scenes that didn't make it into the final cut. When taking all of their success into consideration, their earnings are no surprise.
How much do the stars of 'Impractical Jokers' make?
Per Distractify, one episode of the show earns the jokers $50,000, which is an increase from the reported $26,000 they were making a few years earlier, in 2015. Keeping in mind that there are usually at least 25 episodes a season, it looks like they take home $1.2 million annually.
It's pretty impressive, especially considering that's just from Impractical Jokers. Remember, the guys have also pursued opportunities outside the show, including comedy tours, hosting gigs, and the TBS game show The Misery Index. They also have individual projects, whether it's Murr's writing, Q's podcast, Sal's acting, or Joe's hosting jobs.
It's not known how much they make altogether, but it seems possible it's at least tens of thousands of dollars more.
How to watch 'Impractical Jokers'
Impractical Jokers airs on Thursday nights at 10 p.m. ET on truTV. As of writing, the show is on a break. But it's returning to the air with the remainder of its ninth season on Thursday, July 8. You can watch it live on truTV or on-demand through a streaming service with the channel, such as Hulu.
For more reporting on Impractical Jokers, be sure to check back in with Showbiz Cheat Sheet!