How Much Does Iain Armitage Get Paid to Play Young Sheldon Cooper?
While most kids coming up on their 11th birthday might be trying to decide what presents they want, Iain Armitage is thinking about his next role. The Young Sheldon star is making big waves in Hollywood. At only 10 years old, he has already made a name for himself on TV, in movies, and on social media.
Now in its second season Young Sheldon has turned into a good fit for Armitage, who plays Sheldon Cooper's younger self. It's a sort of prequel to The Big Bang Theory's Dr. Sheldon Cooper.
In the show, we get to see what it was like for Sheldon to grow up in a God-fearing Texas home. It also gives us a better understanding of why Sheldon is the way he is. Young Sheldon also does a great job displaying Iain Armitage's acting talents.
He may be young, but he has a gift. He also has an impressive salary. How much does Iain Armitage get paid to play young Sheldon Cooper?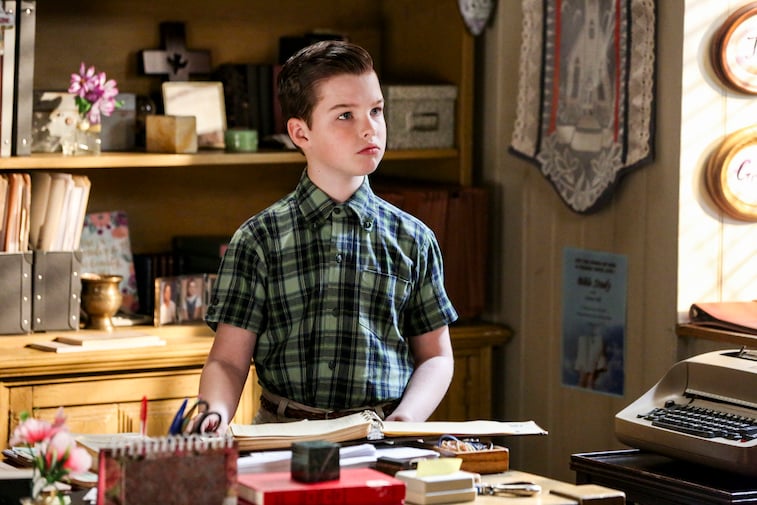 The start of his career
Iain Armitage's love for theater likely came from his father, Euan Morton. Morton is a Scottish actor who is known for his work in the theater, Broadway, and off-Broadway productions. This exposure to the theater is probably why at only 4 years old, Armitage started a YouTube show called Ian Loves Theater.
Believe it or not, this show is what launched his career. With over 5,000 followers tuning in to watch him talk about the shows he has seen, Armitage became the youngest theater critic.
This caught the attention of an agent, who wanted to sign him. He took his first role in Impractical Jokers, in 2014. After that, the jobs kept coming his way.
His biggest roles so far
It seems strange talking about Iain Armitage's biggest roles when he has yet to hit puberty, but after about six years in show business, he already has a lot to be proud of.
For example, in 2017, he took on the role of Ziggy Chapman, from Big Little Lies. Playing opposite Nicole Kidman, Reese Witherspoon, and Shailene Woodley, who plays his mom on the hit HBO show.
That same year he was in three different films. The Glass Castle, Our Souls at Night, and I'm Not Here. During this time he was also working on Young Sheldon and playing a part on Law & Order: Special Victims Unit.
He has been very busy since he hit the scene. And that hard work doesn't seem to be slowing anytime soon.
How much Armitage gets paid to play Sheldon
Now that The Big Bang Theory has ended, his part in the prequel series, Young Sheldon, becomes even more valuable for the role of Sheldon. He and Jim Parsons will forever be remembered for this iconic role.
This begs the question: How much money does Iain Armitage get paid to play Young Sheldon? According to Celebrity Net Worth, he already has a net worth of $4 million. Impressive, to say the least. This figure takes all his work into account.
For his role of Sheldon Cooper, he is reported to have made $30,000 per episode for season one. His contract is set to raise his pay per episode for each additional season. That means for Season 2, he gets paid $31,200 for each episode. Season 1 had 22 episodes total and the second is likely to have the same.
He made a total of $660,000 for the first season, $686,000 for the second, and he is expected $32,500 per episode or $715,000 in total for season three, should Young Sheldon go that far.
His next big project in production now is Scoob. He plays the voice of young Shaggy. We can expect to see it sometime in 2020.