How Much Does Kate Hudson Make From Fabletics?
Kate Hudson owns a lot of businesses, but just how much does Fabletics alone contribute to her $80 million net worth?
Kate Hudson is catching up to Goldie Hawn's net worth. The Almost Famous star has created multiple revenue streams for herself since co-founding Fabletics in 2013, and she's been able to successfully balance her businesses with her acting career. Her variety of jobs has helped bolster her earnings in recent years, but how much does Fabletics alone contribute to Hudson's net worth?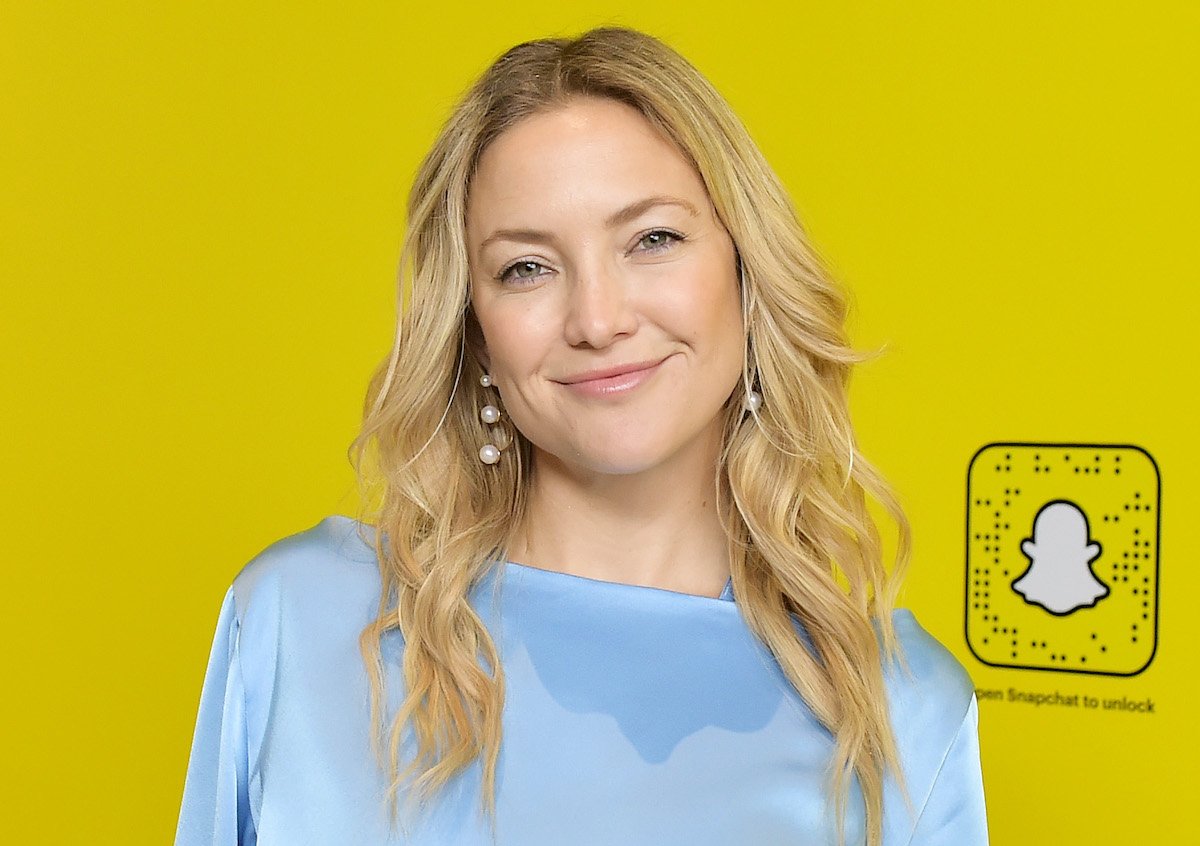 Is Fabletics owned by Kate Hudson?
Hudson co-founded Fabletics in 2013 with two business partners, Don Ressler and Adam Goldenberg. They pitched the company to Hudson at a time when athleisure cost a pretty penny (lane). Brands like Lulu Lemon dominated the market, and its products cost near $100 each. There was a window for an affordable, trendy alternative, and Hudson, Ressler, and Goldenberg capitalized on it.
The company has now expand from its original online-only subscription service to being in 20+ retail stores. The brand has also created a mens line called FL2.
What does Kate Hudson own?
Hudson is believed to own 20% of Fabletics, according to Celebrity Net Worth. She also launched King St. Vodka (an alkaline water-based vodka) in 2019 and INBLOOM (a line of powdered plant-based supplements) in 2020.
One of the big draws of Hudson's brands are the prices. She took what she learned about affordable pricing through Fabletics and applied that to her newest brands, creating the image of an affordable celebrity-endorsed product as opposed to the expensive brands with which stars often align themselves.
The INBLOOM products range from $49 to $59. The 120g containers are $49, and the 180g containers are $59. The 120g containers have 30 servings each, and the powders are meant to serve as daily vitamins, although the brand is so new, an independent investigation into the efficacy of the products is probably warranted. But you're getting a month's worth of what Hudson and the brand claims are a proper serving of daily vitamins for $50.
All of Hudson's brands are geared toward health and wellness. Her fame allows her to be the face of the brands, which of course helps sales. But just like with Gwyneth Paltrow's Goop, an inquiry into the quality of the wellness products is key.
Outside of her own businesses, Hudson still accepts brand partnerships. She's currently an ambassador for Weight Watchers.
What does Kate Hudson make from Fabletics?
Fabletics has been such a successful brand for so long, it's made a massive contribution to Hudson's wealth. According to Celebrity Net Worth, Fabletics' worth was projected to be $300 million in 2018. It reached $250 million in 2017.
If it's true that Hudson owns 20% of the company, that means in 2017 alone, she made $50 million pre-taxes off of Fabletics alone. Her total net worth is $80 million.
Hudson doesn't appear to be slowing down anytime soon, either. She snagged a Golden Globe nomination for her performance in Sia's (controversial) Music, and she's co-starring with Octavia Spencer in season 2 of Apple's Truth Be Told.