How Much Does the Cast of 'The Crown' Make?
The Crown tells the tale of the British royal family, and the show has captured audiences since 2016. So far, the four seasons of the show that have aired show Queen Elizabeth II's life since the '40s, and more recently, fans got to see the story of Princess Diana and Prince Charles. The show clearly has a hefty budget — and we imagine the cast of The Crown makes quite a lot, too. Here's what we know.
How much does 'The Crown' cost per episode?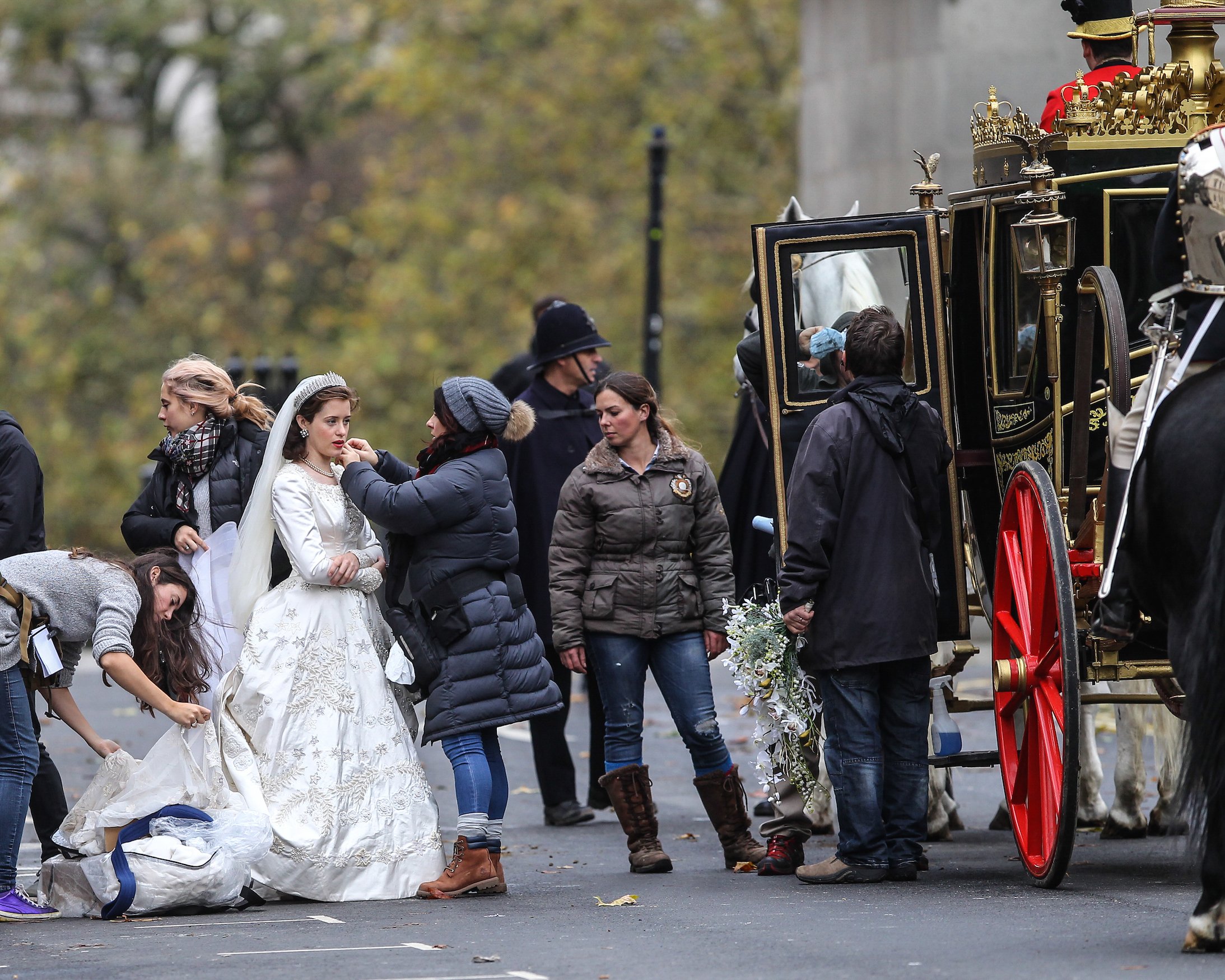 RELATED: Royal Family Fans Are Loving Princess Eugenie's Birthday Tribute to Princess Beatrice
The Crown is full of lavish costumes and sets — none of which is cheap. It's reportedly one of the most expensive series on Netflix, and part of the reason the show is ending after five seasons may be because of extraneous costs. Each episode costs around $13 million to make, and the first season alone cost Netflix $140 million to produce.
So, why did the show cost so much? It seems costuming is a major factor. The show had at least 7,000 costumes, and Queen Elizabeth II's dress alone cost a whopping $30,000 for the show to recreate.
On top of that, the series creators recreated Buckingham Palace and other well-known locations of the royals. People notes the series wasn't actually able to film on royal land, as the controversial plotlines in the series had the family wanting to stay out of filming. In this case, historic homes were used as the replicated landmarks royals fans know and love. And it certainly wasn't cheap to reimagine the homes as royal property.
How much money does the cast of 'The Crown' make?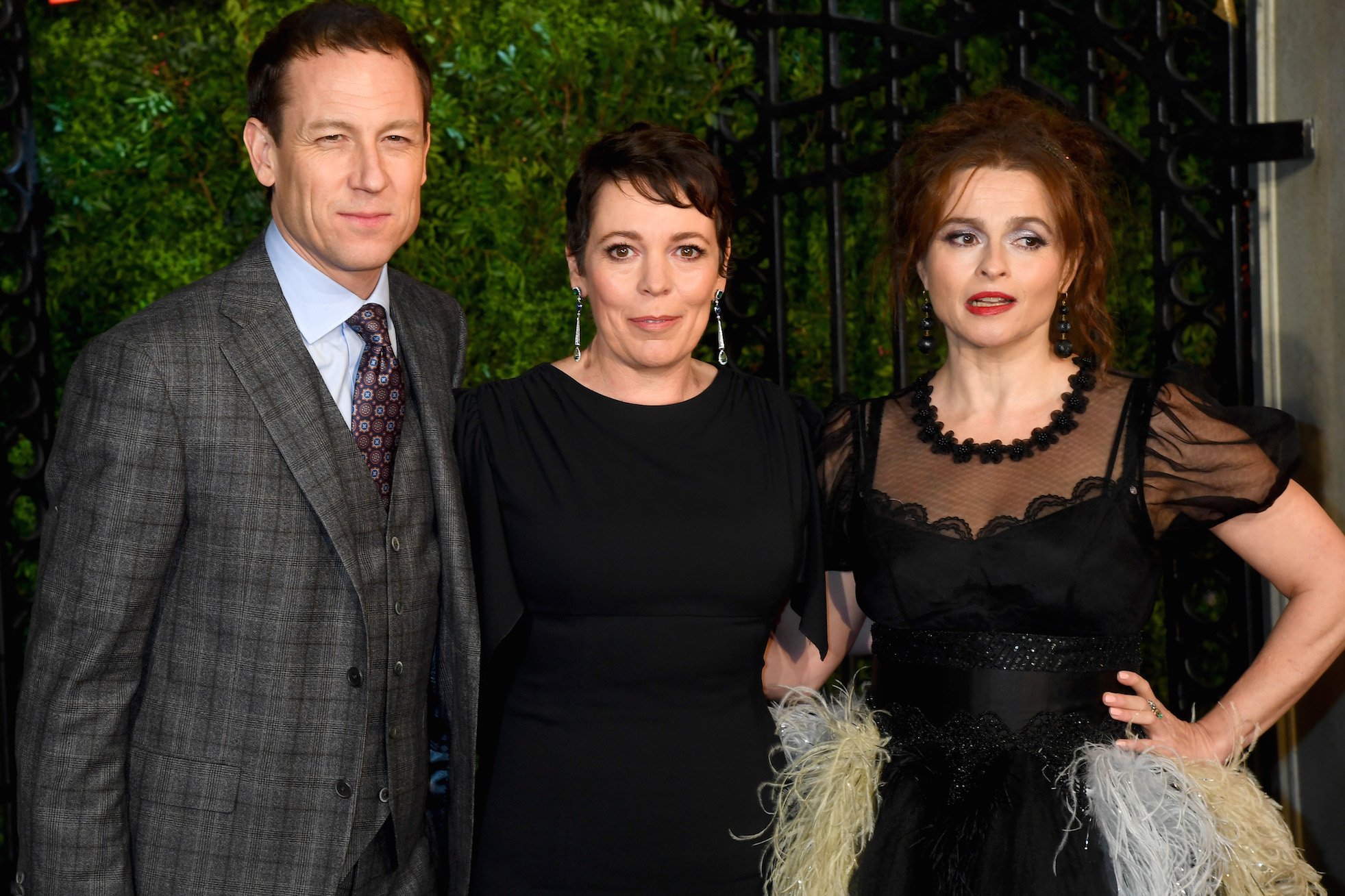 RELATED: 'The Crown': Emma Corrin Says It Took 10 People To Help Dress Her in a Replica of Princess Diana's Wedding Dress
The cast of The Crown is star-studded. With so many expenses associated with filming, how much does the series cast make?
Claire Foy, the first Queen Elizabeth II in the series, was reportedly paid around $40,000 per episode. But Matt Smith, Prince Philip, was reportedly paid more — and it angered many. According to Metro.co.uk, Smith was paid around $12,000 more per episode. That puts his total per episode around $52,000.
"The producers acknowledged that [Smith] did make more due to his Doctor Who fame, but that they would rectify that for the future," Vanity Fair notes Variety reported, according to producer Suzanne Mackie. "Going forward, no one gets paid more than the Queen."
Olivia Colman also played the older Queen Elizabeth II. As for how much she was paid, it's difficult to find an exact number — but she was hoping for a higher paycheck than co-star Tobias Menzies, who played Prince Philip later on. Metro.co.uk reports when Colman was asked if she was getting paid more than Menzies, she said, "I bloody well hope so. It's not called Philip, it's called The Crown."
According to Harper's Bazaar, Menzies confirmed Colman was making more than he was. "It's interesting … my understanding is, that this time round, I'm paid less than Olivia," he said.
As for newer cast members, Emma Corrin played Princess Diana in season 4. PopBuzz notes she was likely paid what Foy was paid — $40,000 per episode.
While it's difficult to get an exact figure on how much the stars are getting paid, it seems Colman earned the most when she was Queen Elizabeth II — though we're not sure if her earnings topped Smith's $52,000.
Does the royal family make money from 'The Crown'?
So, does the royal family make money from the Netflix series? It's doubtful, as they have other ways of making a profit and are not connected with Netflix. And many of the royals likely haven't even met the cast of The Crown.
It seems like many of the royals aren't interested in watching the show, either. Prince William told Colman he doesn't watch the show. And Prince Philip told Smith he also doesn't keep up with the series.
It looks like Princess Anne and Princess Eugenie watch, though. And Queen Elizabeth II also watches, though she didn't love everything she saw. "But I can convey that she was upset by the way Prince Philip is depicted as being a father insensitive to his son's wellbeing," a royal advisor told Express.co.uk. "She was particularly annoyed at a scene in which Philip has no sympathy for a plainly upset Charles while he is flying him home from Scotland. That simply did not happen."
Check out Showbiz Cheat Sheet on Facebook!