How Much Is Clint Eastwood's Son, Scott Eastwood, Worth?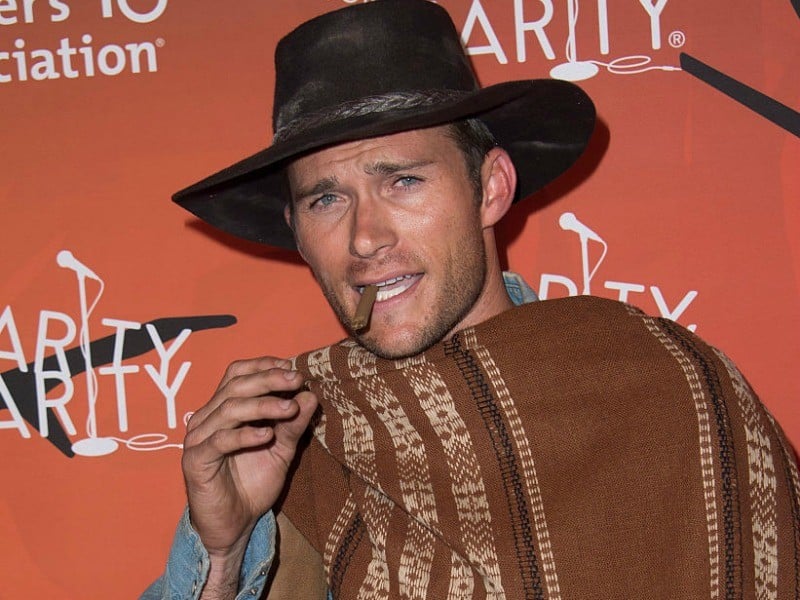 At first glance, you may think fame and fortune came easily for Scott Eastwood. After all, legendary actor and director Clint Eastwood is his father.
Born in California and raised in Hawaii, Scott Eastwood was the product of an affair between the Hollywood legend and Jacelyn Reeves, a former flight attendant. He lived primarily with his mother while he was growing up, seeing his father only occasionally. When Scott Eastwood became a teenager, however, he moved in with his father.
Unlike some famous offspring, Scott Eastwood achieved his success by working hard instead of relying on familial ties. The hard work has paid off; since he began acting in 2006, he has appeared in a handful of notable roles. Today, Scott Eastwood is famous for more than his last name.
What is Scott Eastwood's net worth?
According to Celebrity Net Worth, Scott Eastwood is worth $10 million. He earns most his money through acting roles and endorsement deals. Although Scott Eastwood spent his formative years "being dragged around to movie sets," his successful career as an actor and a model wasn't just handed to him by his father. Clint Eastwood made his son work to earn whatever he wanted, from vehicles to acting roles.
Scott Eastwood's first acting job was in 2006's Flags of our Fathers, which was directed by his father, but nepotism played no part in him getting the role. Clint Eastwood makes his son audition for roles just like everyone else, and he rarely gets the part. The second-generation actor told Conan O'Brien that he's not sure his father even wants him in his movies. "I don't think he likes me in his movies. Here's the thing, he's put me in a few movies. I've auditioned for a lot and haven't gotten a lot," he said.
The handsome star has appeared in television shows like Chicago Fire and Chicago PD, and movies like The Long Ride, Snowden, Suicide Squad, and Pacific Rim: Uprising. He is also known for his role as Little Nobody in Fate of the Furious.  
Besides acting, Scott Eastwood also earns money from endorsement deals, such as the deal he signed with BMW in 2017.
Scott Eastwood struggled with his famous last name
Before Scott Eastwood became a successful actor, he did not merely coast by on his daddy's money. Clint Eastwood may be worth $375 million, but he made his son work to earn a living. "My dad never gave me a cent. He made me work for everything," he told Men's Health during an interview in May 2015.
That work ethic came in handy when Scott Eastwood first pursued a career in acting. He told Men's Health his last name was an obstacle at first. "I came [to Hollywood] to try and do something and nobody took me seriously. Everyone brushed me off, like, 'You're Clint Eastwood's son, you're not a real f**king actor.' Some people are still like that. I never thought I would last in this business, but it finally seems to be working out," he stated.
Scott Eastwood overcame this obstacle by taking his mother's maiden name. He was credited as Scott Reeves until 2009, when he appeared as Scott Eastwood in 2009's Shannon's Rainbow.
Scott Eastwood's next projects
You can catch Scott Eastwood on the big screen in 2019. According to IMDB, he will star alongside Orlando Bloom in The Outpost, which is currently filming and due to be released in 2019. Following The Outpost, Scott Eastwood will star in The Manuscript with Morgan Freeman and Jamie Foxx. The film is currently in pre-production, and a release date has not been announced.