How Much Is Jay Leno's Car Collection Really Worth?
Jay Leno can make any audience laugh with his amazing comedic talent. His jokes have earned him an impressive net worth, but what does he spend all that money on?
Anyone familiar with rare cars can tell you that Leno is one of the most legit car collectors in the world. His collection is filled with unique and impressive vehicles. After taking a closer look at his collection, you'll never look at this comedian the same way again. 
Why does Jay Leno collect cars?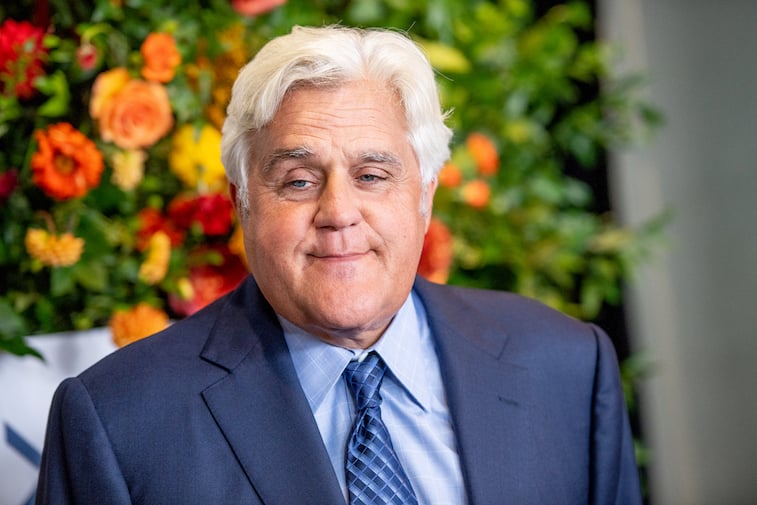 Leno has been interested in cars since he was a child. He told MSM Money that he grew up in a rural area that was filled with abandoned vehicles. That gave him the opportunity to try to fix them up and get them to run again.
According to Leno, he never set out to collect cars, he just starting buying what he liked. But over the years, he's developed three specific guidelines for choosing new vehicles to add to his collection.
"My three things are: It should be of technical and historical significance. It should be fun to drive. And it should be attractive to look at. If an automobile has those three qualifications, then it's probably something that would be considered collectible," Leno said.
How many cars does Jay Leno have and how much are they worth?
In total, Leno has 181 cars and 80 motorcycles. He owns so many vehicles, that he bought a separate property to store them all. Once a car joins his collection, it's his forever. Leno admitted to MSM that he's never sold one of his cars. However, he will occasionally give one to charity.
When asked if there are any vehicles he regrets buying, Leno said, "There's this thing in the car world: "You didn't pay too much, you just bought it too soon." There are a couple there. I don't really dwell on them too much. If you buy something that's rare and valuable, it will always be rare and valuable."
The total value of Leno's car collection is unknown, even by Leno himself. He just doesn't bother to keep track of the total value, although he knows what most of them are worth individually.
But considering that several of his favorites are worth over a million, the total value of all 181 cars has got to impressive.
Jay Leno owns some of the world's most impressive cars
The most impressive car in Leno's collection is literally priceless because he didn't have to buy it. He worked with GM to create it. It's called the EcoJet and it uses biodiesel instead of fuel. Inspired by another car he owns, the 1963 Chrysler Turbine, Leno designed the car with the help of one of his garage techs. GM then took the concept and brought it to life, creating a car that is both beautiful and eco-friendly. Plus, it's 100 percent unique. No one else on the planet has this vehicle.
When many people think of a sports car, they picture a classic red speedster. Another car in Leno's collection, the 1955 Mercedes 300SL Gullwing Coupe, represents just that style. Leno paid a pretty penny for the vehicle, but it still required an immense amount of work to restore. Now that the work is complete, the car is a showstopper worth 1.8 million.
Another impressive car in Leno's collection is the 2014 McLaren P1. It's worth a cool 1.35 million and can go 0 to 60 in three seconds. But the McLaren isn't your standard sports car, it has an electric engine and is one of only 375 models in the world.
Leno owns a huge number of vintage vehicles, but then he also has a few that a downright historic. The 1909 Stanley Steamer definitely fits into that group. The turn of the century model runs on steam instead of oil and takes 20-30 minutes to get up and running. But it's fully functional and Leno has been known to occasionally drive it around town.
Every vehicle in Leno's collection is special in some way, and with 181 in total, it's probably one of the most impressive collections on the planet.