How Much Is Jennifer Lopez's Engagement Ring from Ben Affleck Worth Today?
Jennifer Lopez and Ben Affleck are in the midst of a hot and heavy romance, one that started after Lopez split from her longtime boyfriend, Alex Rodriguez. Lopez and Affleck have a lot of history together, and for many fans, the resurgence of their love affair is a throwback to the early 2000s — when Lopez was best known for her work in a string of romantic comedies and Affleck was Hollywood's hottest leading man. With so many fans wondering what the next step will be for Lopez and Affleck, some are looking to the earliest days of "Bennifer," and recalling the stunning diamond that Affleck gifted his lady love. 
When were Jennifer Lopez and Ben Affleck originally together?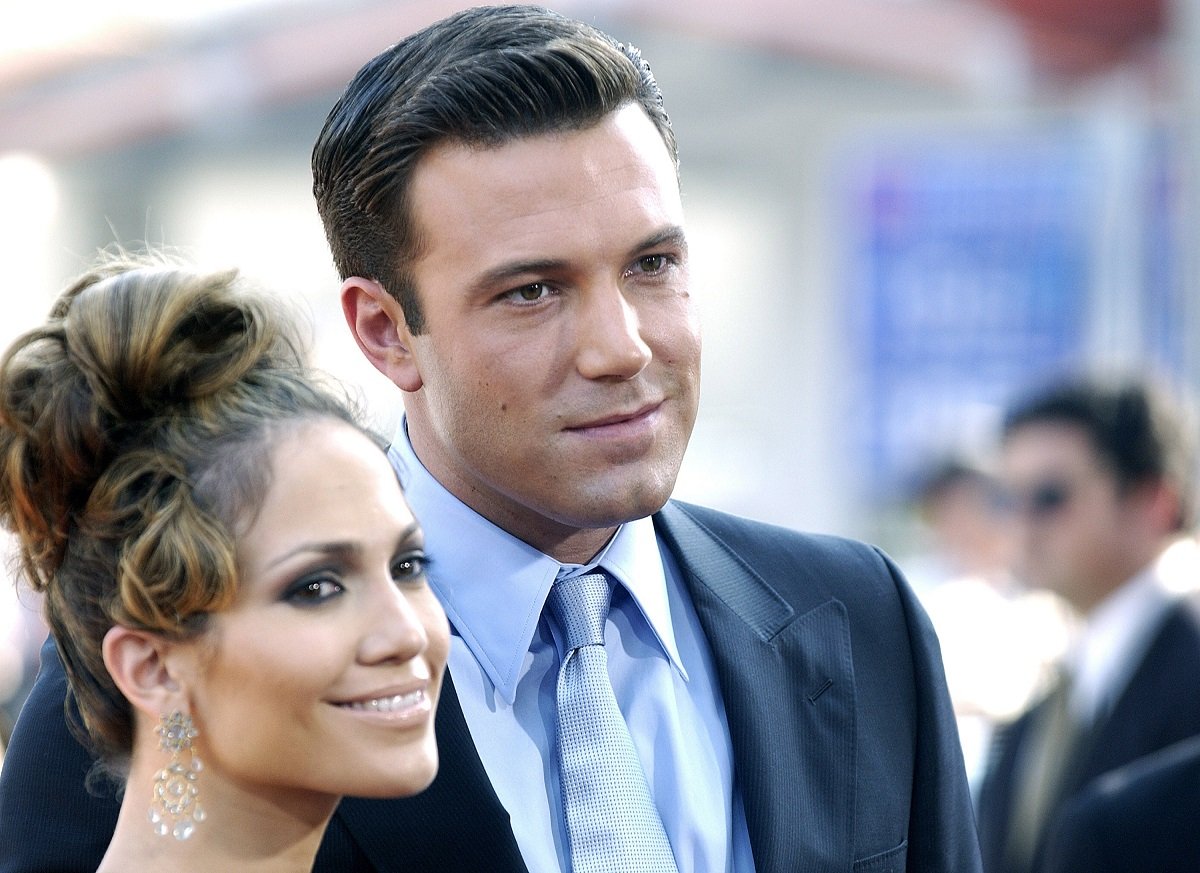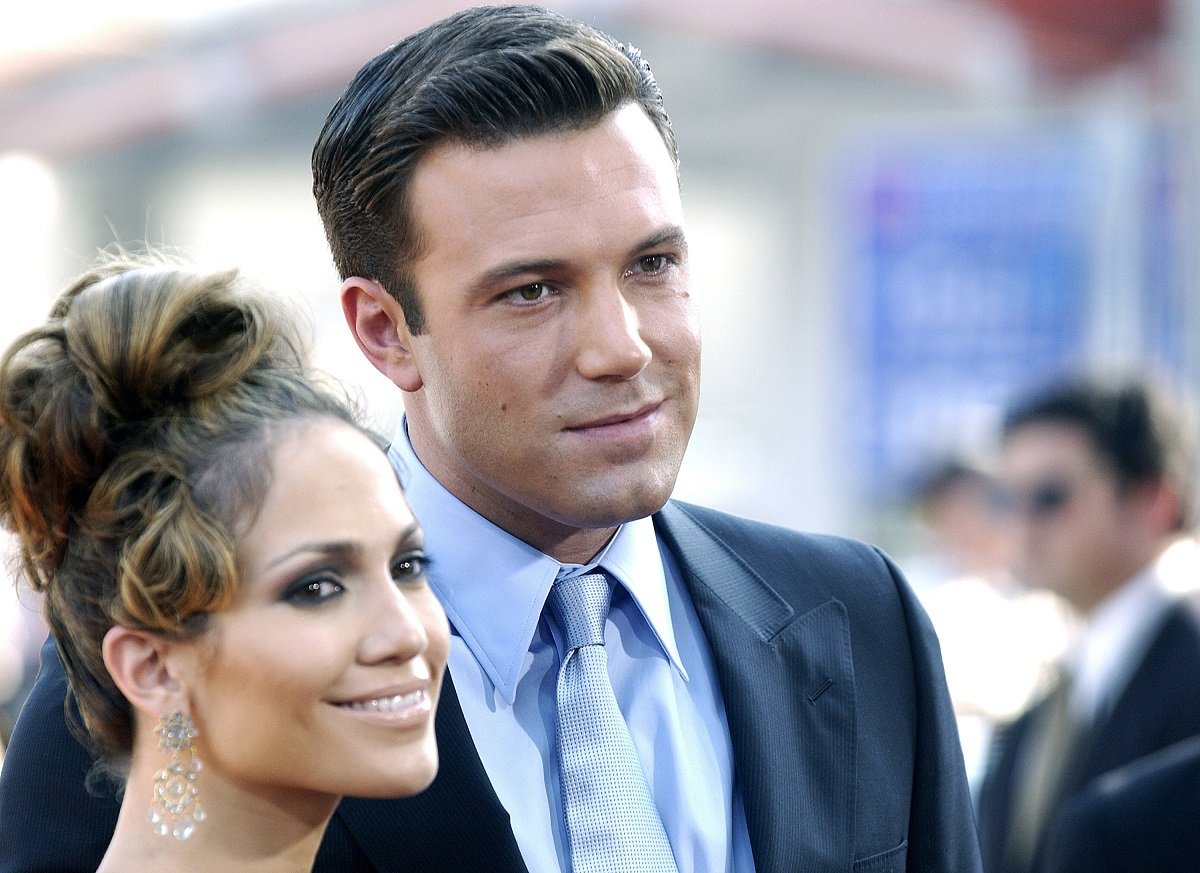 Lopez and Affleck's love story began in 2002 when the two started filming the romantic comedy Gigli. Although Lopez was involved with her second husband, Cris Judd, at the time, sparks flew between them, and it wasn't long before Lopez and Judd were no more, leaving Lopez free to pursue her romance with Affleck. In short order, the couple was the hottest topic in Hollywood, with Affleck appearing in Lopez's "Jenny from the Block" music video.
By the end of 2002, Lopez and Affleck were a firm fixture on red carpets, and at the dead center of a media circus. Therefore, it wasn't a surprise when the superstar couple took things to the next level by getting engaged.
Ben Affleck proposed to Jennifer Lopez with a stunning Harry Winston diamond
In November 2002, Affleck proposed to Lopez, presenting her with a stunning pink diamond engagement ring, crafted by the famed celebrity jeweler Harry Winston. "I was just like, 'Oh God. It can't be pink on top of it.' That was just too much for me to handle," Lopez said, raving about the 6.1-carat sparkler. The actress was seen everywhere with the diamond on her finger, including at the big premiere of the couple's film, Gigli.
Over the year that followed, "Bennifer's" star continued to rise, with fans following their every move. Unfortunately, the media pressure that surrounded their relationship took a toll, and after postponing their wedding ceremony, Lopez and Affleck officially split up in January 2004. Just as quickly as things started, they were over. Two decades later, much to the surprise of pop culture fans, the long-separated pair reconnected — and Lopez and Affleck are as red-hot as ever before.
What is Jennifer Lopez's engagement ring from Ben Affleck worth today?
While Lopez and Affleck are taking their time these days, and no news of engagement has surfaced, many fans have wondered about the ring that Affleck gave Lopez, so many years ago. According to Page Six, the pink Harry Winston diamond has only grown more valuable. Some estimates report that the ring has nearly doubled in value, being worth around $2.5 million in 2002 and close to $4 million today. Other estimates rate the ring even higher, with Mike Fried, CEO of The Diamond Pro, placing the pink ring's value at around $11 million.
Most interesting is the fact that Lopez apparently still has the diamond ring — so if Affleck and Lopez decide to get engaged again, they could simply repurpose the same stunning piece. Still, Lopez might decide that she wants a new engagement ring, free of any previous history, and if that is the case, Affleck has quite a job on his hands to top the original engagement ring that he gave her so many years ago.
RELATED: Ben Affleck Just Gushed Over Jennifer Lopez's Beauty in a New Interview