How Much Is Patrick Mahomes and Fiancée Brittany Matthews' Home Worth?
Kansas City Chiefs quarterback, Patrick Mahomes moved after signing onto the team. The NFL player has showed his home and talked about planning to stay for over 20 years. This is how much it is reportedly worth and more about his contract.
Patrick Mahomes is from Texas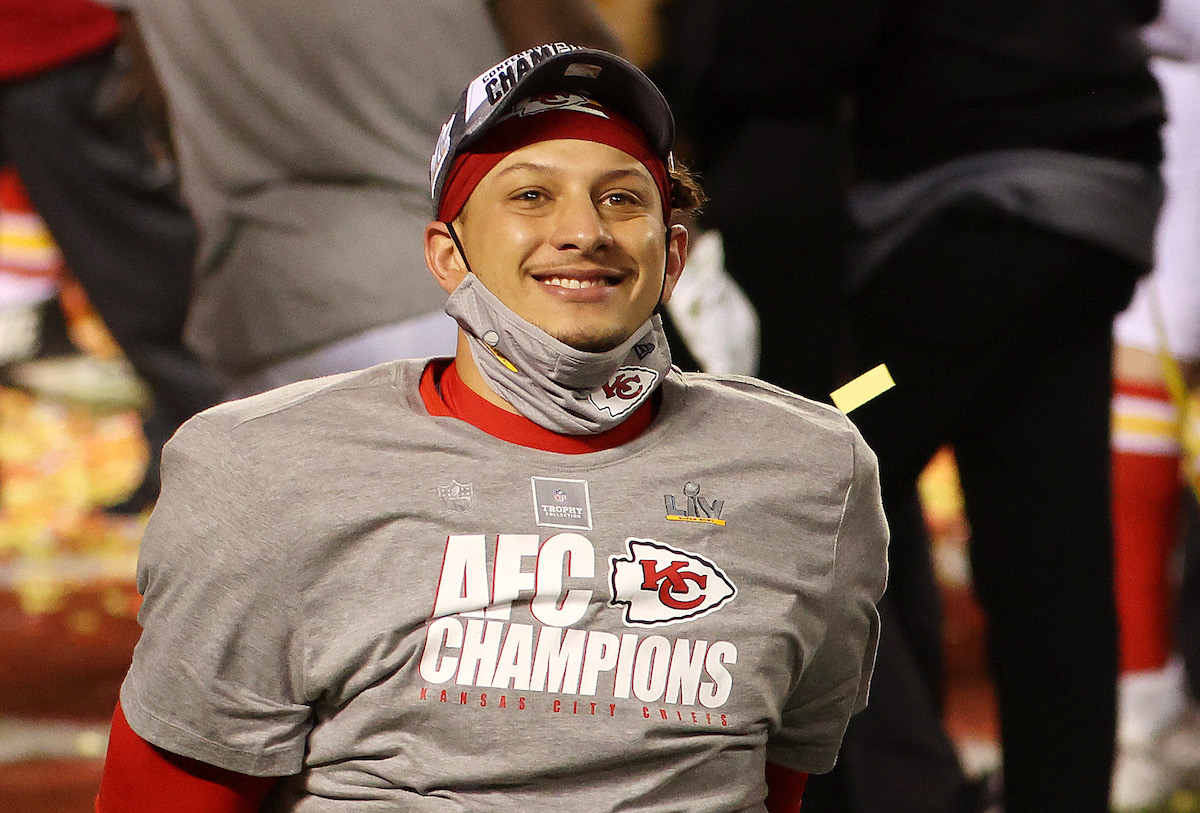 Mahomes and his fiancée Brittany Matthews went to high school in Whitehouse High School in Whitehouse, Texas. They started dating in the 10th grade and later graduated in 2013.
The couple stayed in the state for college. But he was later signed to the Kansas City Chiefs in 2017, then moved there.
"People have been generous here," Mahomes said, according to FR24News. "They have been nice to me and my family, so I'm delighted to have my future here."
He continued, "You go to some sporting towns and if you play badly on Sundays, it's like they hate you and your family. Then you come to Kansas City and it doesn't even matter. They care about who you are and how you treat others. It's cool to be in a city like this."
He signed a history-making contract
The Kansas City Chiefs won the Super Bowl in 2020 and Mahomes became the youngest quarterback to get the Super Bowl MVP award. He was then given a 10-year contract extension.
The football player's agency, Steinberg Sports tweeted about the news. "Congrats to @PatrickMahomes on agreeing to terms on a 10-year extension worth $503 Million. He gets $477M in guarantee mechanisms and ability to have outs if guarantee mechanisms aren't exercised. No trade clause. First half billion dollar player in sports history. History made," read the announcement.
That means the football player probably isn't going to move any time soon. He is currently living there and the listing of his home reveals how much it is worth.
Their home is worth $1.77 million
The couple has a ranch home in Kansas City, Missouri. The 4,343 square feet and it is estimated to be worth $1,772,100, according to Realtor.com.
It includes a large bedroom, exercise room, a swimming pool, and hot tub. New York Post reports Mahomes bought the home in February 2019, according to property records.
The couple showed off their home for Bleacher Report. They talked about tearing things down and rebuilding it.
"Setting down roots in Kansas City was huge for us," he said. "I think the people are what we love the most about Kansas City. They have such a passion have for the community, the food, the football team."
He added, "They treat us just like we've been here our whole entire life." Mahomes went on to say they'll try to be there for a "long, long time." That could be more than 20 years.
[Correction: This article previously had the incorrect year of when Mahomes won the Super Bowl Most Valuable Player award.]