How Much Is the Cast of '13 Reasons Why' Paid?
13 Reasons Why – the Netflix original based on the Jay Asher book of the same name – kicked off with a critically acclaimed and widely viewed premiere season.
The story follows the aftermath of Hannah Baker's suicide. A new student to Liberty High, she takes her life after facing rape and extensive ridicule. She leaves 13 tapes behind detailing the reasons why – or more appropriately, the people whom – led her to kill herself.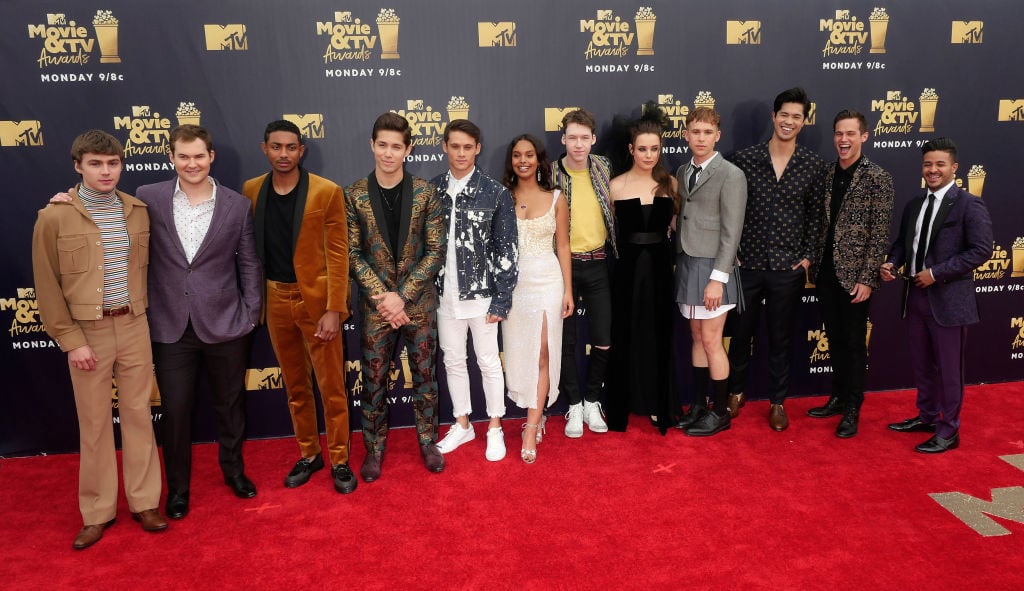 The premiere season recreated Jay Asher's source material – adding details where necessary for a successful transition to the screen – and received a commendable 79% critics score on Rotten Tomatoes. The critics' consensus stated, "13 Reasons Why complements its best-selling source material with a gripping look at adolescent grief…"
While season two did not fare as well as its predecessor, in terms of critical evaluation, viewers did return to the show. Receiving a 25% by critics, most believe that the season failed because it no longer had source material left. Thus, the show did not match the previous season's suspenseful air or dramatic depth. However, given the show's loyal following, Netflix renewed it for a third season, and the cast members are all receiving a raise!
What is the '13 Reasons Why' cast paid per episode?

According to Deadline, for the upcoming season, Brandon Flynn, Alisha Boe, Justin Prentice, Christian Navarro, Miles Heizer, Devin Druid, and Ross Butler will each be making $135,000 per episode. For those of you who do not know the star identities associated with every 13 Reasons Why character, we've got you covered.
Brandon Flynn plays Justin: the boy who lies about a sexual interaction with Hannah Baker. Alisha Boe plays Jessica, the friend turned enemy who winds up dating Alex (in season 1), played by Miles Heizer.

Justin Prentice plays the worst of them all, Bryce, and should hope he isn't forever associated with this role. However, given the degree to which fans despise him, one thing is indisputable: Prentice is a solid actor.
Christian Navarro plays Tony: the man who promises to carry out Hannah Baker's last wish. Devin Druid and Ross Butler star as Tyler (the midnight photographer) and Zach (the one removes the compliment notes from Baker's bag) respectively.

Now, for the moment you've all been waiting for, according to Deadline, Dylan Minnette – the heartbroken and guilt-ridden Clay Jensen – will make approximately $200,000 per episode for season three.

What about season 4?

If there is a fourth season, it is expected that the cast members' salaries go up another $15,000 to $20,000. It is customary for successful TV show actors to demand raises; just think of Friends. While making about $75K an episode in season three, the cast of Friends was making $1 million per episode by season nine! Also, do not forget about inflation; the last episode of Friends aired back in 2004.
However, the reason behind this specific request may be a little bit juicier. According to Deadline, the cast of Stranger Things received big boosts in their salaries going into season three, which likely motivated the 13 Reasons Why cast into action.

Both shows were successful, and both are entering their third season. Why should one receive superior treatment? Maybe the 25% score on Rotten Tomatoes for 13 Reasons Why had something to do with the discrepancy, but who can say? Stranger Things is currently boasting a modest 95% for both seasons combined. Either way, both ensembles are receiving salary bumps for season three, so everyone wins…except Netflix.