How Much Did Jessica Walter Make From 'Arrested Development'?
Jessica Walter is very loved for her iconic role as Lucille Bluth on Arrested Development. Sadly, Walter died on March 25, 2021, after years of playing the Bluth matriarch. So, how much did the successful actor make from her role? Here's what we know.
Jessica Walter, the beloved Lucille Bluth, died at 80 years old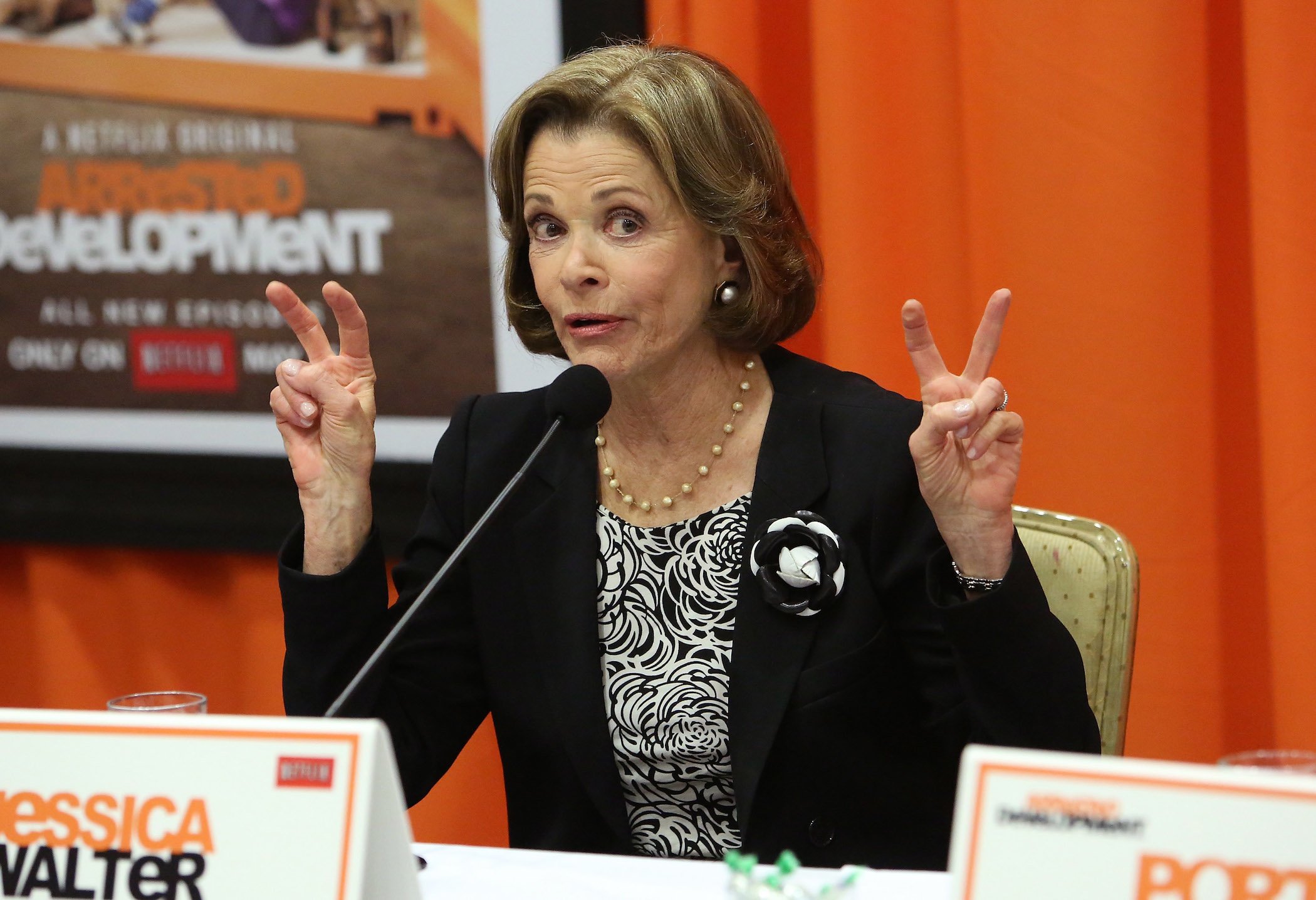 Jessica Walter might be most well-known for her work on Arrested Development, but she didn't get her start with television. IMDb notes she knew she wanted to act early, as she attended New York's High School of the Performing Arts. Once she got her start in her career, she took to Broadway. It was on Broadway where she earned the Clarence Derwent Award as Most Promising Newcomer. She later went on to earn Golden Globe nominations and an Emmy.
Unfortunately, Walter reportedly died in her sleep on March 25, 2021. Her daughter, Brooke Bowman, gave a statement.
"It is with a heavy heart that I confirm the passing of my beloved mom Jessica," Bowman wrote, according to Deadline. "A working actor for over six decades, her greatest pleasure was bringing joy to others through her storytelling both on screen and off. While her legacy will live on through her body of work, she will also be remembered by many for her wit, class, and overall joie de vivre."
How much did the cast of 'Arrested Development' make? How much did Jessica Walter make?
Jessica Walter did a lot more during her career than Arrested Development, but she played the part of Lucille so perfectly that many may forget. And she certainly made a lot of money from the role.
According to Business Insider, production paid the actor who "starred" in each episode of the show for season 4 $125,000 — but that's the highest amount. Production paid actors who did not star in the episode but appeared in more than 90 seconds of it $50,000. Actors who appeared less were paid $10,000.
So, what does this mean for Walter? According to IMDb, she played Lucille from 2003 to 2019 — and she was certainly on many episodes for longer than 90 seconds. If she acted on 84 episodes total and production paid her $125,000 for each episode, Walter would rake in over $10 million just from Arrested Development alone.
However, Celebrity Net Worth notes her overall net worth stood at $4 million, so she may not have been paid the full possible amount for every episode.
Is 'Arrested Development' over?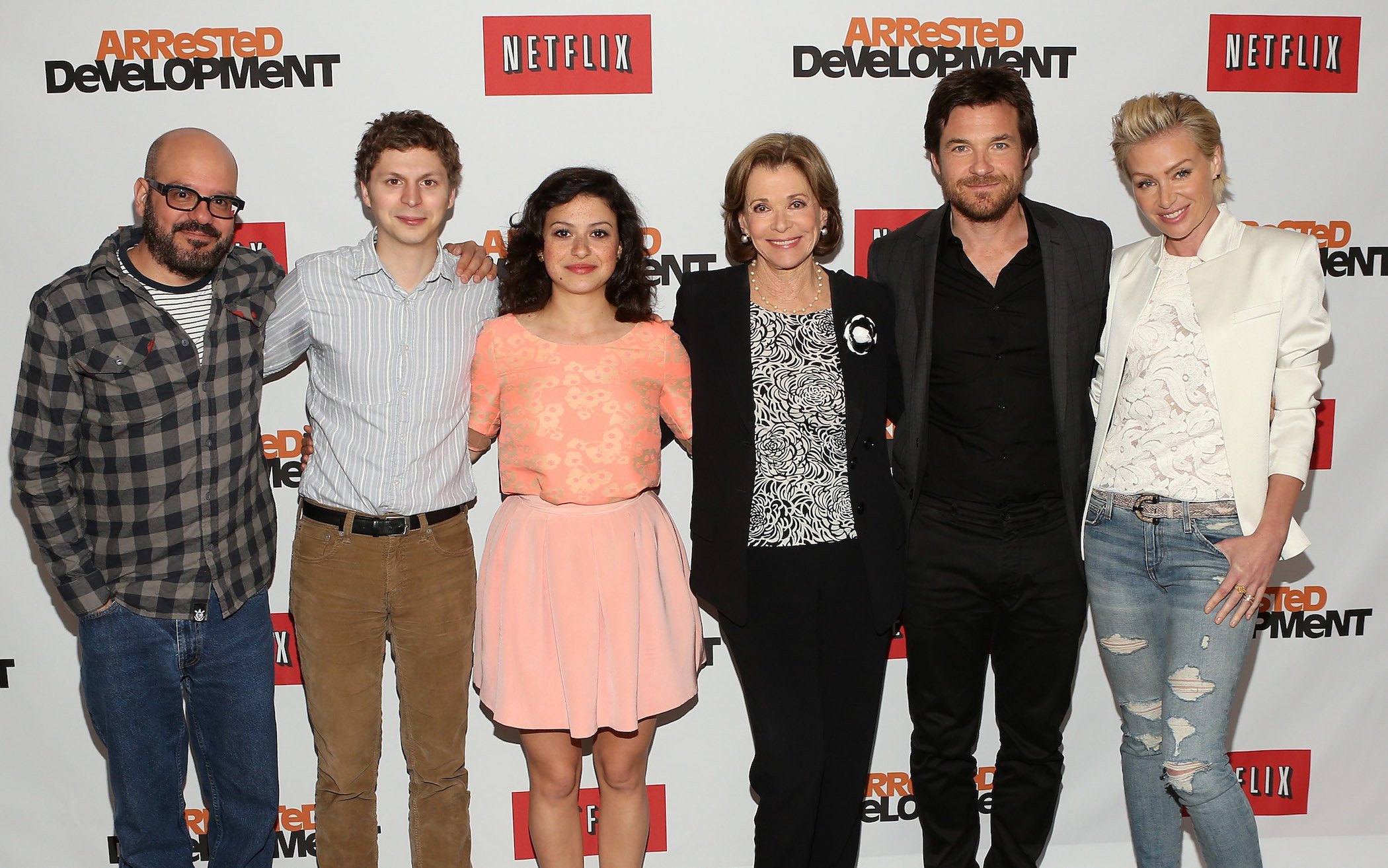 While Arrested Development has an adoring fan base, the show is reportedly over for good. IndieWire explains the show initially ran from 2003 to 2006 prior to its cancellation. Then, Netflix picked the show up in 2013, and it ran for an additional two seasons until 2019.
David Cross, the actor playing Tobias Fünke, said a lack of scripts and tension on set ultimately sunk the show. While talking to The Last Laugh podcast, he explained production wanted to reshoot some scenes after coming up with a new joke weeks later, and it wasn't coming together.
"It was a terrible way for actors to try to do what they do and there were a lot of frustrations early on, the shoot kept extending," Cross explained. "And you know, you're asking a lot of people, and especially older people who just don't have the physical stamina that some younger cast and crew do. And it led to some tensions and it was a very bad way to work."
Though Arrested Development is no longer in production, we're happy to watch old episodes while paying particular attention to the genius work of Jessica Walter.
Check out Showbiz Cheat Sheet on Facebook!