How Much Are Prince Harry and Other Royal Family Members Worth?
Grand palaces, lavish weddings, jet-setting trips — given their high-flying lifestyle, you might assume the queen of England and her extended family must be rolling in cash. But that's not quite the case, say people who've tried to put a dollar amount on the net worth of the British royals. Collectively, the key members of the House of Windsor are worth somewhere between $775 million and $1 billion, according to estimates.
A family fortune in the nine figures might sound like a lot to us humble commoners, but compared to other royals around the world, Queen Elizabeth isn't particularly wealthy. The King of Saudi Arabia, Salman bin Abdulaziz Al Saud, is worth more than $17 billion. The King of Thailand, Maha Vajiralongkorn, is now the head of a royal family estimated to be worth $30 billion. Prince Albert of Monaco's net worth is pegged at $1 billion. And the queen isn't even among the richest people in the U.K.
Although the British royals might not top the list of the world's wealthiest, they're not exactly short of funds. Here's what 15 famous members of the British royal family are worth.
1. Queen Elizabeth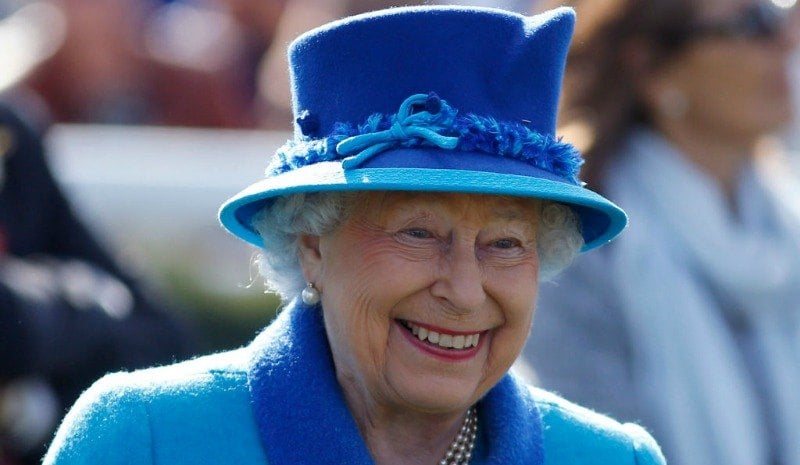 Estimated net worth: $425 million
Queen Elizabeth has a personal fortune of around $425 million, according to Fortune. Much of that derives from her ownership of Balmoral Castle and Sandringham House. Those two estates are the personal property of the queen, rather than being owned by the Crown Estate. What's the difference? She could potentially sell Balmoral Castle to raise money. But she's not allowed to dispose of any property belonging to the Crown, though she does get income from it. She also owns outright a valuable stamp collection, jewelry, and possibly a portfolio of blue-chip stocks.
In 2017-18, the income from Crown Estate properties (known as the Sovereign Grant) amounted to about $98.1 million. Those millions are used to pay for the upkeep of palaces, staff salaries, travel for the queen and other royals, and other expenditures. In addition, the queen received $24.8 million in 2016 in income from the Duchy of Lancaster. The queen also holds in trust a vast private art collection that's worth somewhere between $10 billion and $13 billion.
Next: Prince Phillip
2. Prince Phillip, Duke of Edinburgh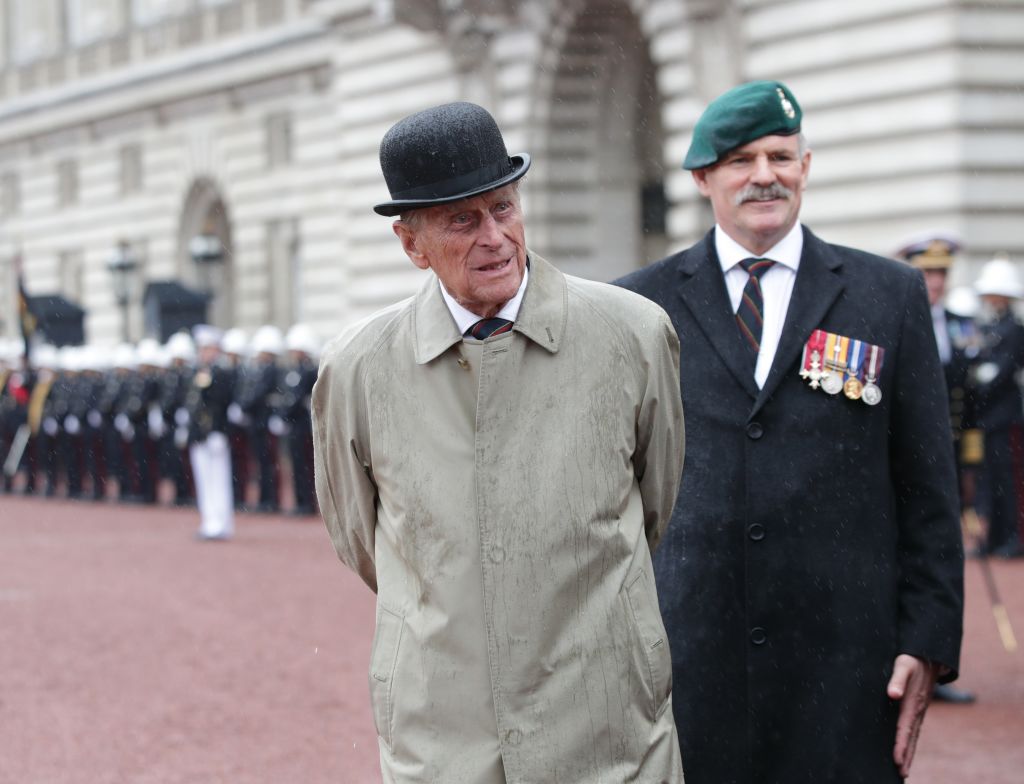 Estimated net worth: $30 million
The queen's husband, Prince Phillip, Duke of Edinburgh, is worth an estimated $30 million, according to House Beautiful. He also receives a salary of $459,161 a year to cover "the expenses of carrying out his public duties in support of the Queen." It's not clear whether the prince will continue to receive that income since retiring from his public role earlier in 2017.
Next: Prince Charles
3. Prince Charles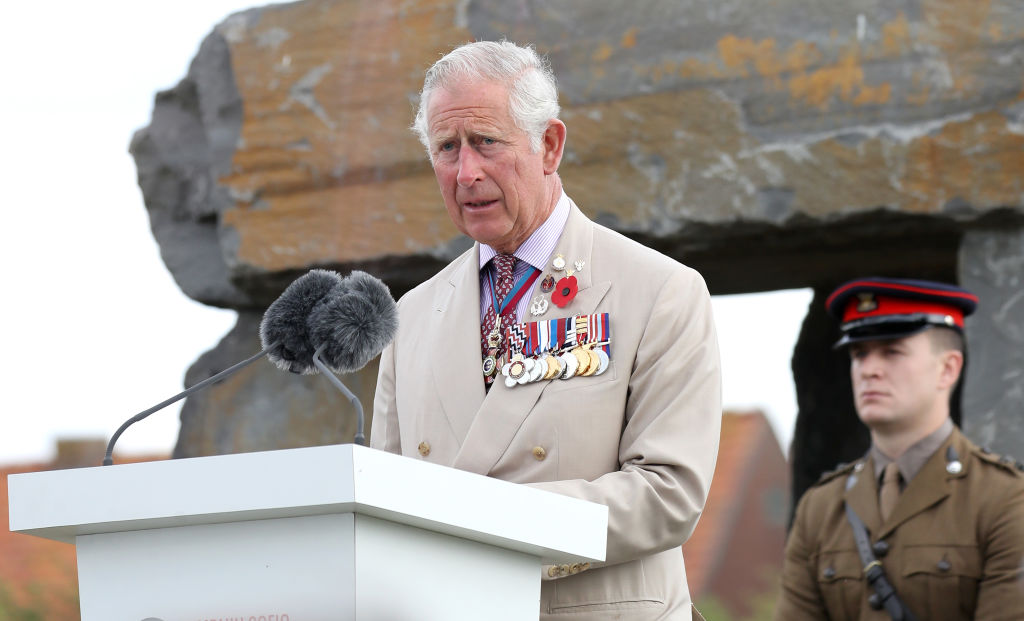 Estimated net worth: $1.3 billion
Prince Charles' income comes from the Duchy of Cornwall, which is worth more than $1 billion, according to some estimates. In 2016, the estate generated millions in earnings for the future king. However, Charles doesn't really own the duchy, which was established in the 14th century to provide income to the crown prince. Once Charles becomes king, the duchy goes to William, the future Prince of Wales.
Next: Prince Harry
4. Prince Harry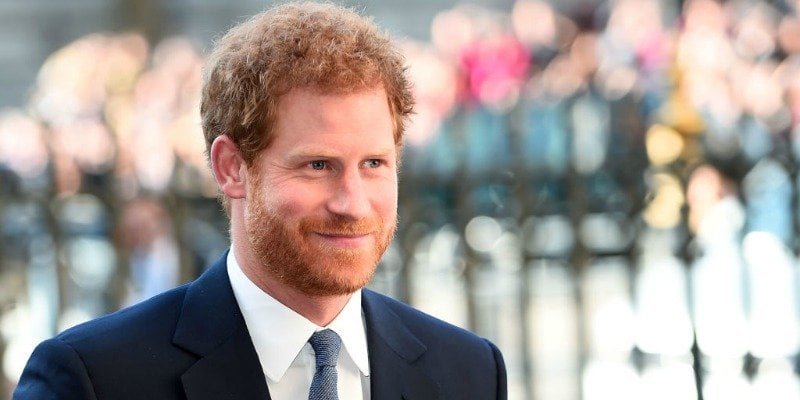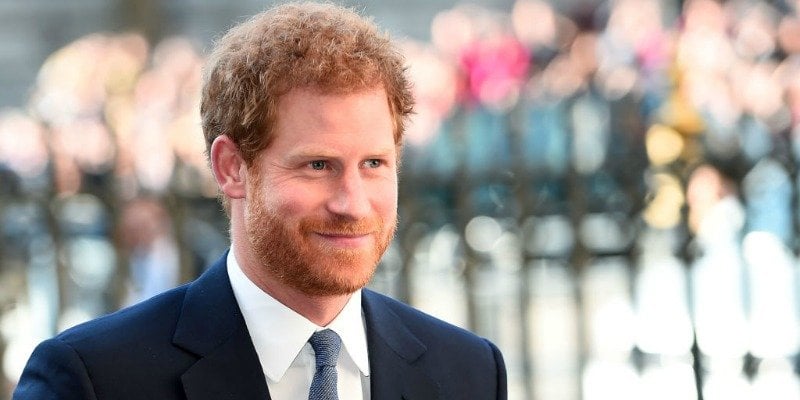 Estimated net worth: $40 million
The youngest son of Prince Charles and Princess Diana is worth an estimated $40 million. That includes the roughly $16 million he inherited directly from his mother after she died, as well as money he received from the Queen Mother. His girlfriend, Meghan Markle, is worth about $5 million, meaning the couple would be worth about $45 million if they tied the knot.
Prince Harry also receives money from his dad to cover the cost of his official royal duties. He, along with William and Kate, were given about $4.2 million in 2016 to cover those expenses.
Next: Camilla
5. Camilla, Duchess of Cornwall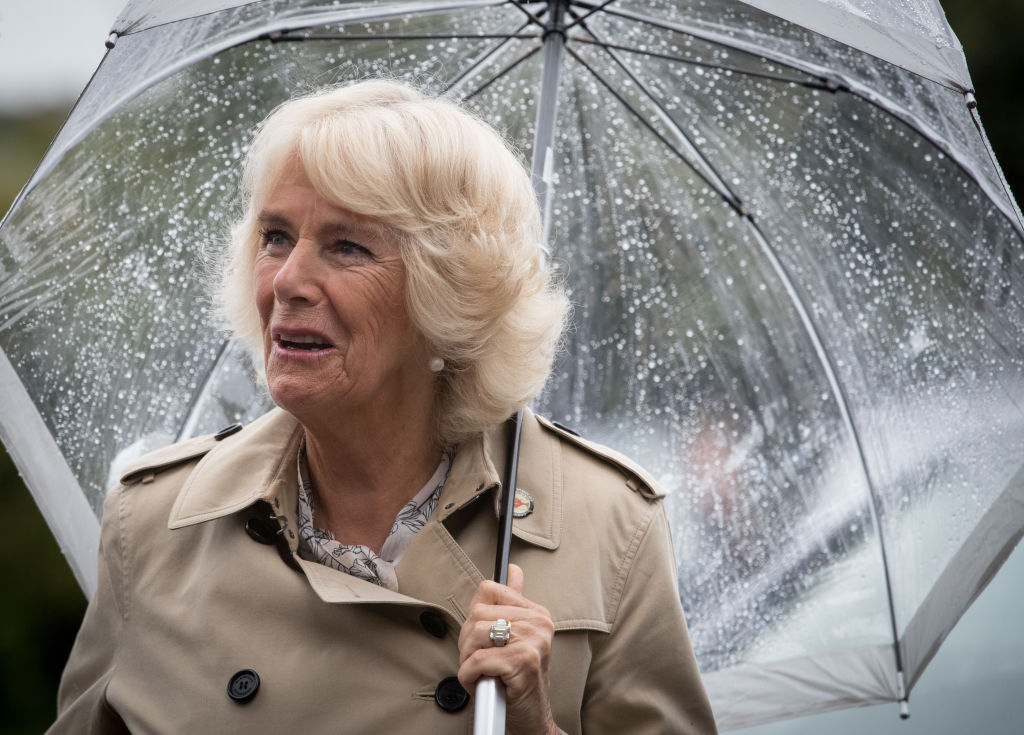 Estimated net worth: $5 million
The Duchess of Cornwall is worth $5 million, according to CelebrityNetWorth. When she married Prince Charles in 2005, she owned a home worth about $2.5 million, the Telegraph reported at the time. She also receives money from the Duchy of Cornwall for carrying out her official royal duties.
Next: Prince Andrew
6. Prince Andrew, Duke of York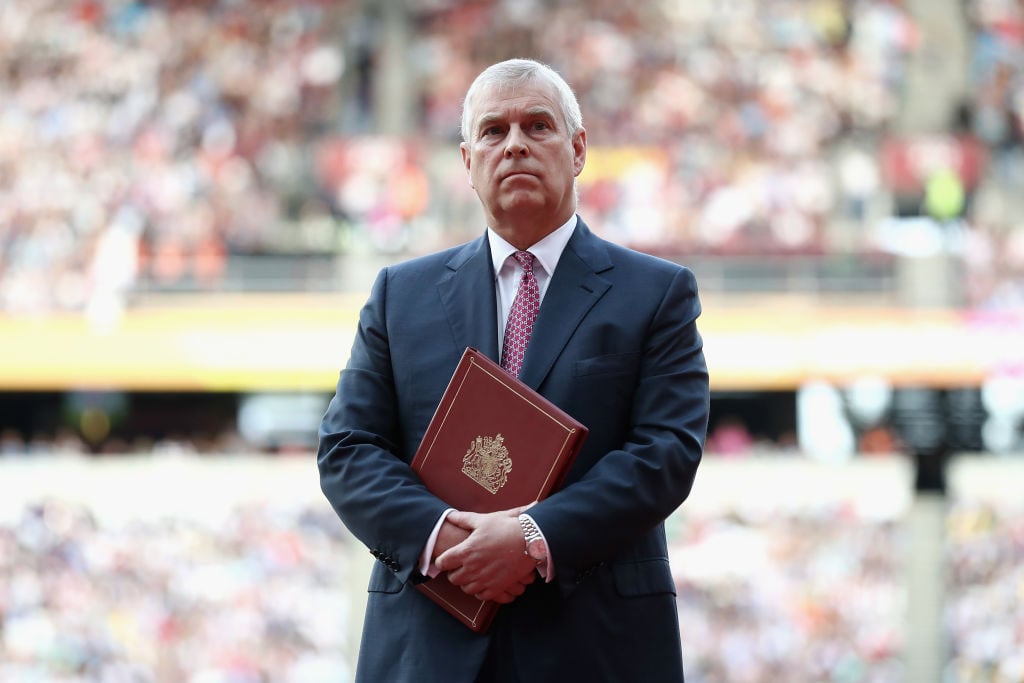 Estimated net worth: $75 million
Back in 2012, consultancy firm Wealth X estimated Prince Andrew's net worth at $75 million. Much of his money comes from a trust fund established when he was a child, according to the blog Royal Splendor, and he receives a yearly stipend of $408,000 from the queen, according to Vanity Fair. He also receives pension from the Royal Navy.
Next: Prince Edward
7. Prince Edward, Earl of Wessex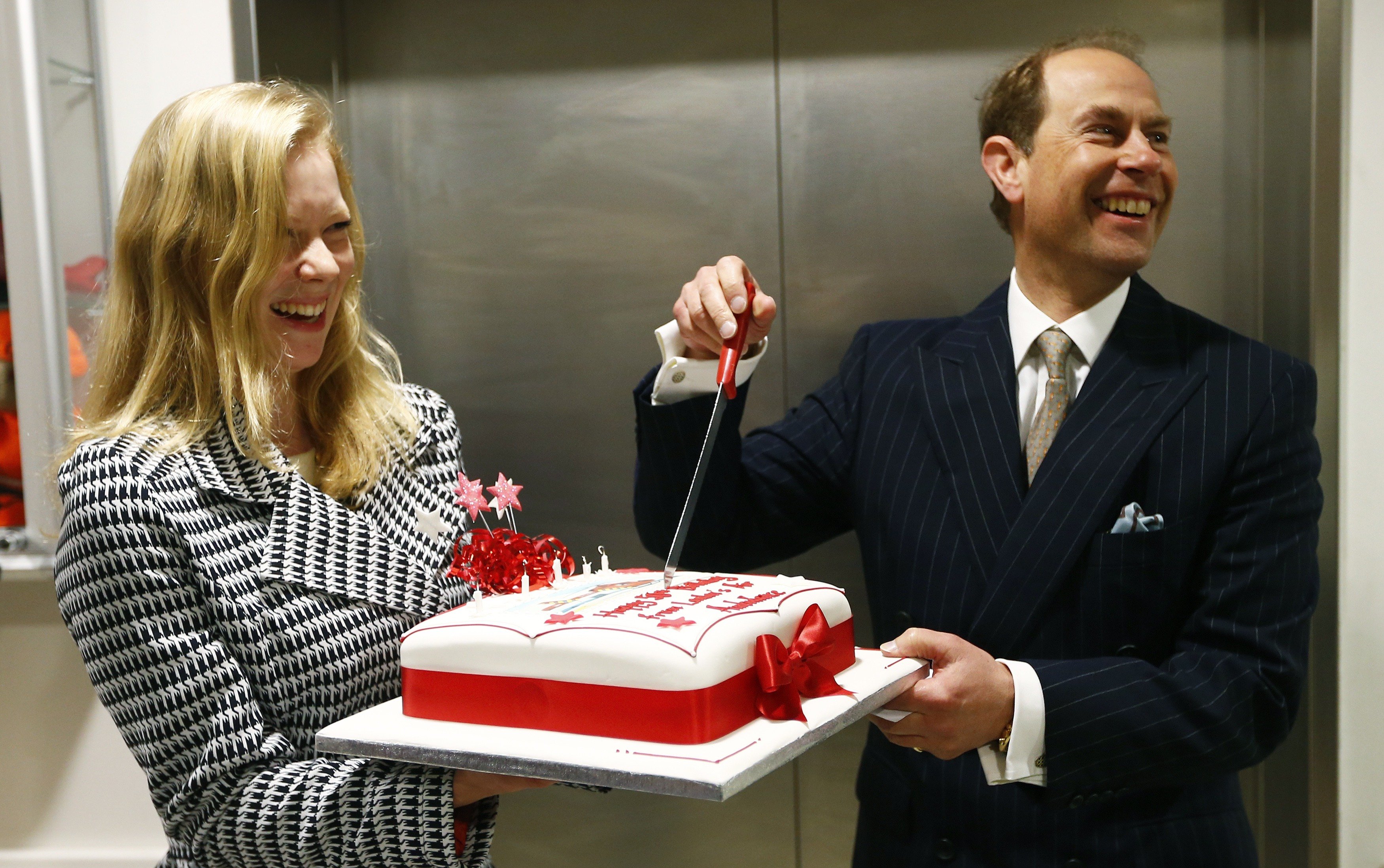 Estimated net worth: $45 million
The youngest child of Queen Elizabeth and Prince Phillip is worth $45 million, according to Wealth X's estimates. He and his wife, Sophie, the countess of Wessex, are full-time royals who receive a salary via the queen's income from the Crown Estate.
Next: Princess Anne
8. Princess Anne, Princess Royal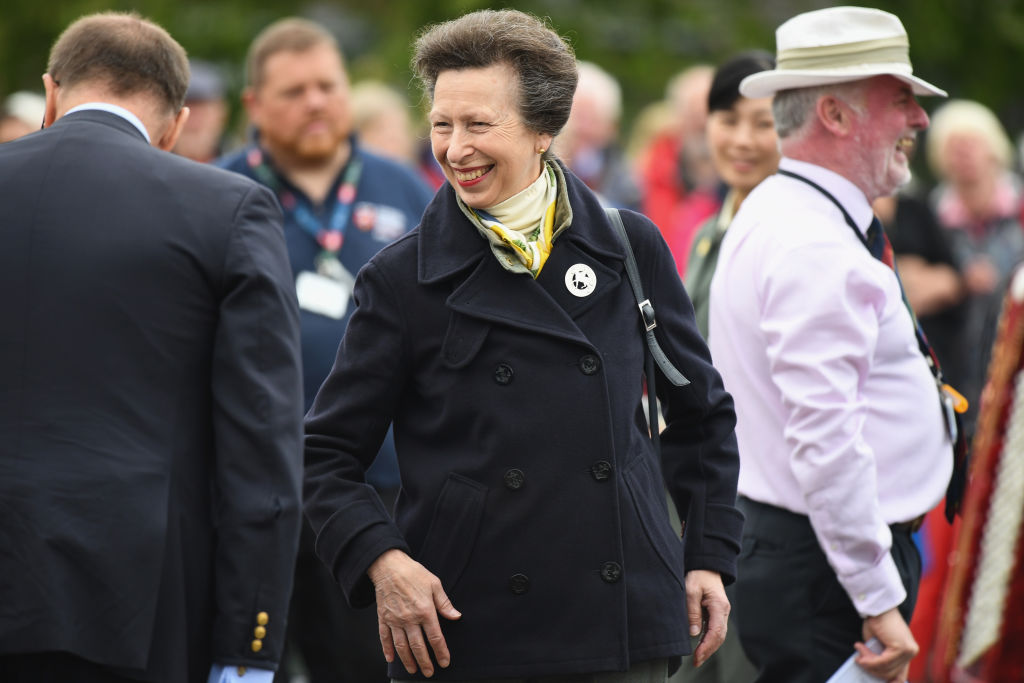 Estimated net worth: $30 million
Queen Elizabeth's only daughter, Princess Anne, is worth an estimated $30 million, according to Wealth X. Her assets include a trust fund set up by her grandfather, George VI, jewelry worth $7 million, and a home worth $15 million, according to Royal Splendor. She also gets a yearly income from the queen.
Next: Zara Phillips
9. Zara Phillips
Estimated net worth: $20 million
Princess Anne's daughter doesn't have a royal title (though she is 16th in line for the throne), but she does have wealth befitting a royal. According to Celebrity Net Worth, Phillips, an Olympic equestrian, is worth $20 million.
She might actually have her lack of a title to thank for her millions. Because she's not a princess, she can do things, such as launch a jewelry line, sign up for endorsement deals, or sell photos of her daughter to the tabloids, noted the Daily Mail — things that wouldn't be appropriate if she had an official royal role.
Next: Beatrice and Eugenie
10. Princesses Beatrice and Eugenie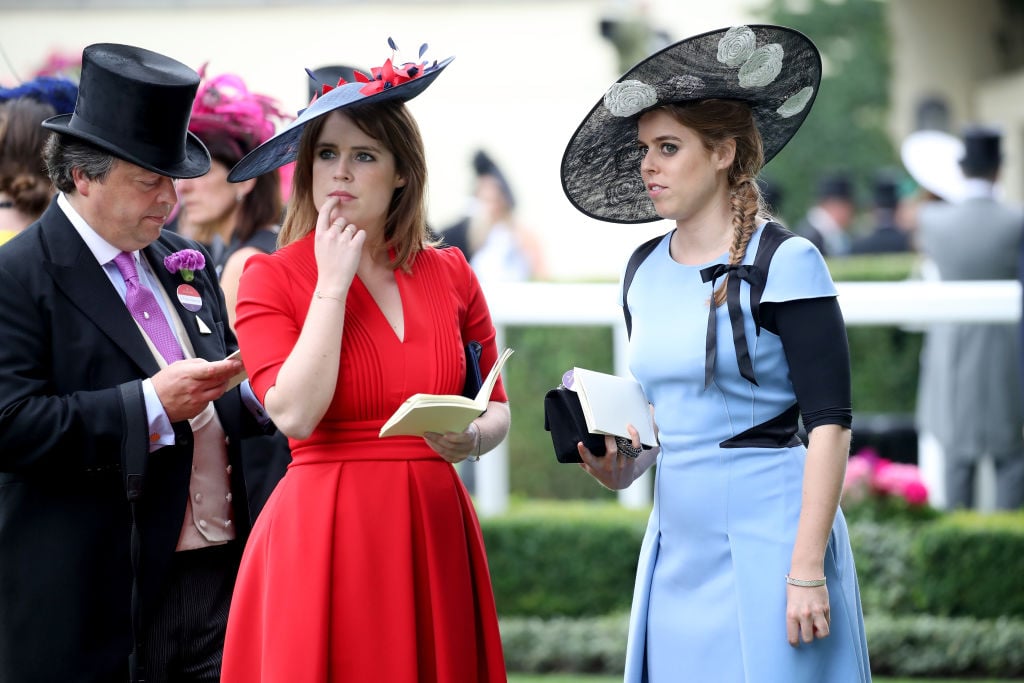 Estimated net worth: $5 million to $6 million each
Prince Andrew's two daughters, the Princesses Beatrice and Eugenie, are each worth around $5 million to $6 million, according to Royal Splendor. Their wealth comes from a combination of trust funds established for them by the Queen Mother and a trust awarded to each after their father's divorce from their mother, Sarah Ferguson. Plus, they also get to live for free at their apartment in St. James's Palace. Prince Andrew covers the yearly rent of about $25,000.
Next: Princess Diana
11. Princess Diana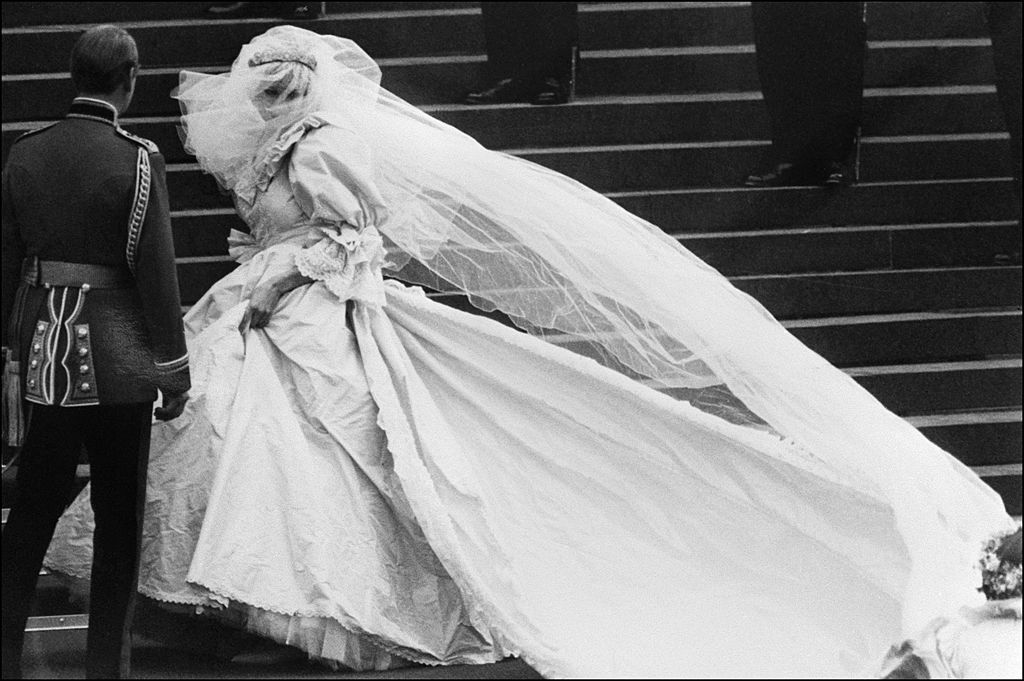 Estimated net worth (at the time of her death): $22.5 million
A year before she died, Princess Diana received $22.5 million as part of her divorce settlement from Prince Charles. After she passed away, that money — along with her other assets, such as jewelry and personal belongings — mostly went to her sons, William and Harry, who each received about $16 million on their 30th birthdays.
Next: Prince George
12. Prince George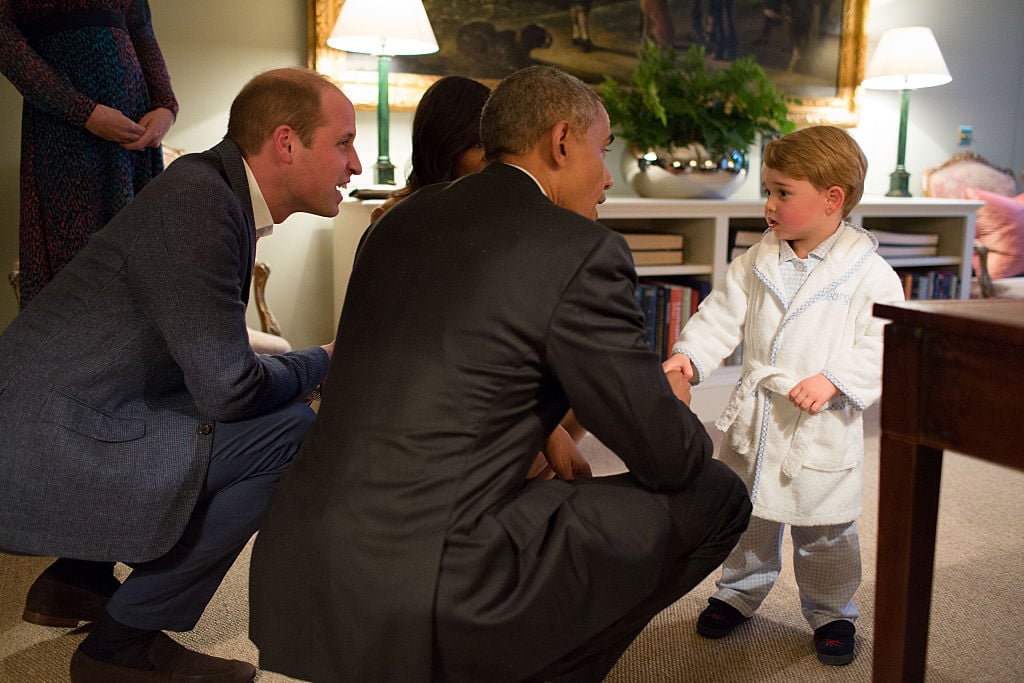 Estimated net worth: $3 billion
Prince George may only be 4 years old, but the future king of England is worth a lot. The little boy who's third in line to the throne is worth about $3.08 billion, according to a 2017 estimate by Brand Finance.
But there's a catch. That number doesn't represent George's personal wealth. Rather, it's his value to the British fashion industry. Pretty much anything the prince wears ends up flying off store shelves, effectively pumping a ton of money into the economy, noted Marie Claire.
Next: Princess Charlotte
13. Princess Charlotte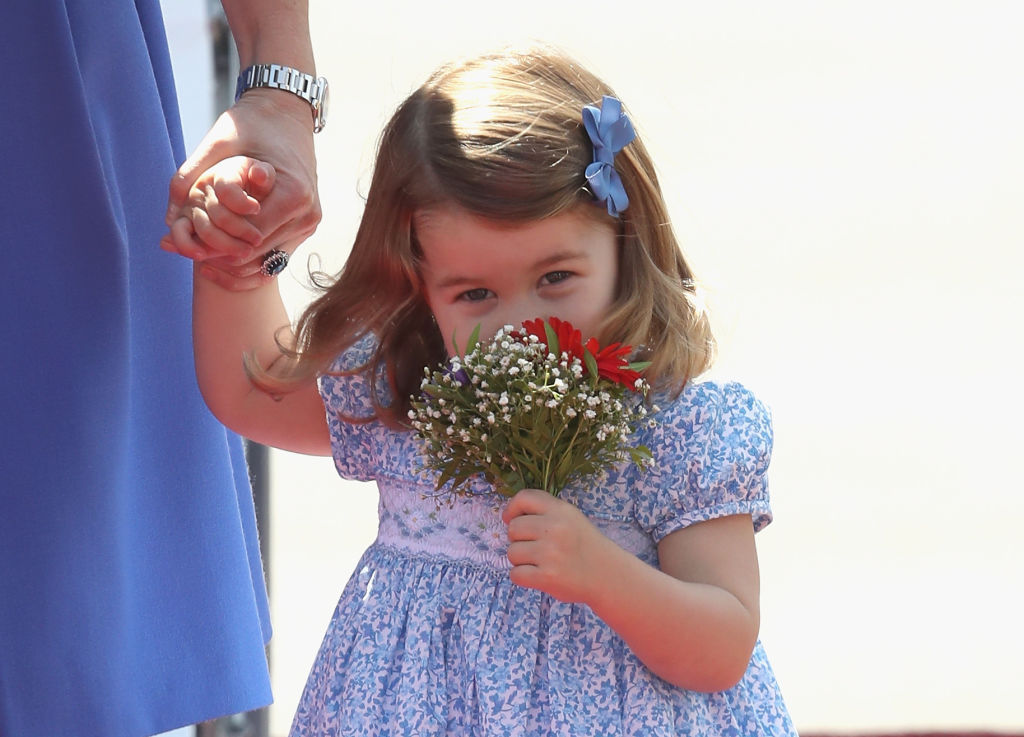 Estimated net worth: $3.85 billion
Princess Charlotte is worth even more than her older brother, at least according to Brand Finance. Her value to the British fashion industry is roughly $3.85 billion. The princess is worth more than the prince simply because the market for women's and girl's fashion is much larger than that for boys and men.
Next: Prince William
14. Prince William, Duke of Cambridge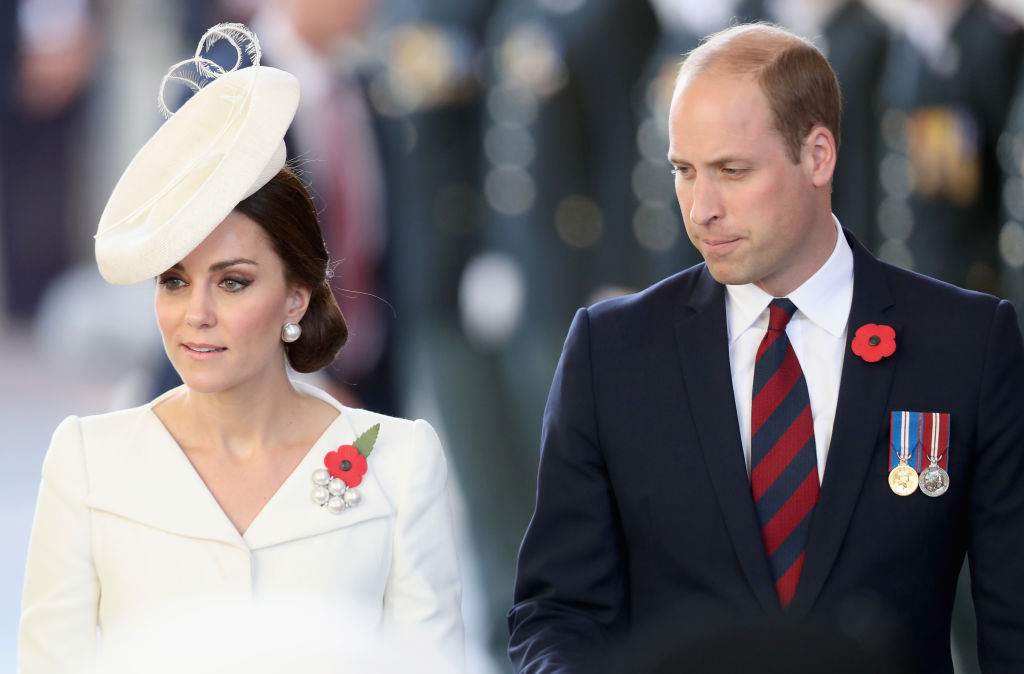 Estimated net worth: $40 million
Like his younger brother, Prince William has an estimated net worth of $40 million. His wealth comes from his inheritance from his mother and a trust set up by his great-grandmother, the Queen Mother. He also gets a share of the more than $4 million his father provides him, his brother, and his wife to cover their expenses as royals.
Next: Kate
15. Kate, Duchess of Cambridge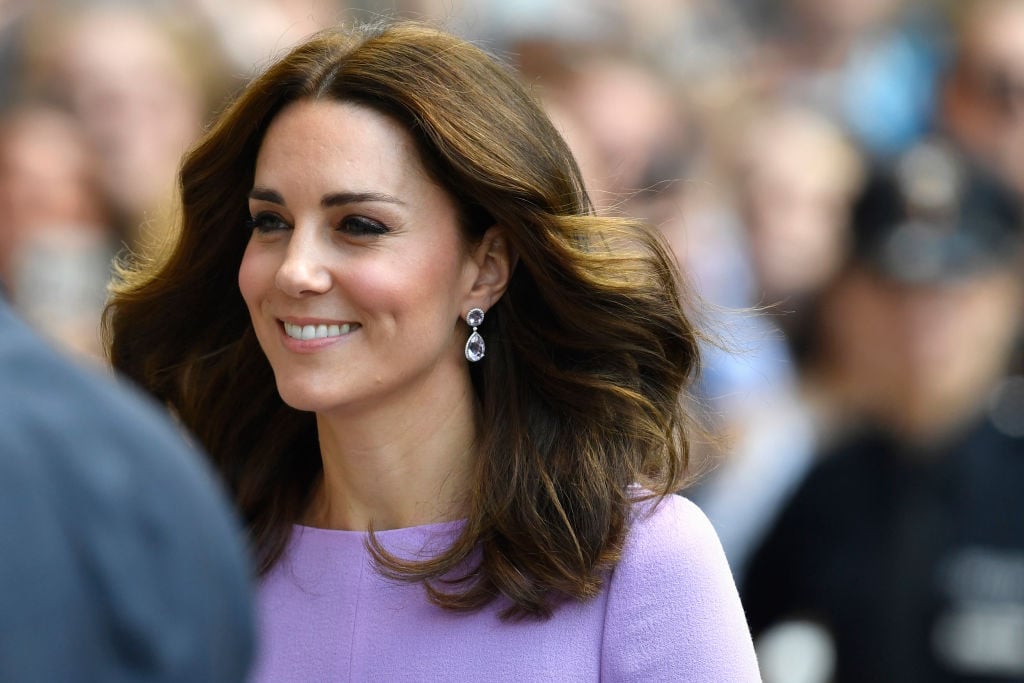 Estimated net worth: $10 million
Kate Middleton is worth about $10 million, according to House Beautiful, with a big chunk of her wealth coming from her share of her family's party planning business. But if you factor in her value to the British economy, her net worth rises into the billions — perhaps not surprising when you consider that a single photo of the duchess wearing a particular dress is often enough to cause the item to sell out around the world.
More from The Cheat Sheet: